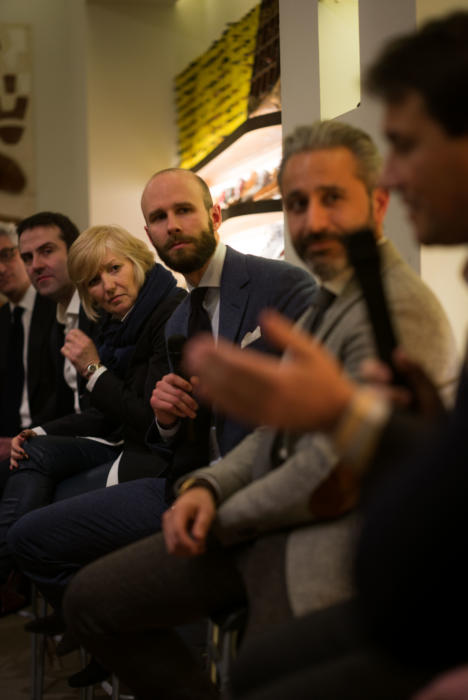 The third in our Symposium series, looking at some of the finest makers of accessories in the world, was an absolute pleasure on Wednesday.
I'll write more next week about the discussion and the broader event, but it was lovely to see how people reacted to the debate – on topics such as craft, social media, training, and the evolution of China.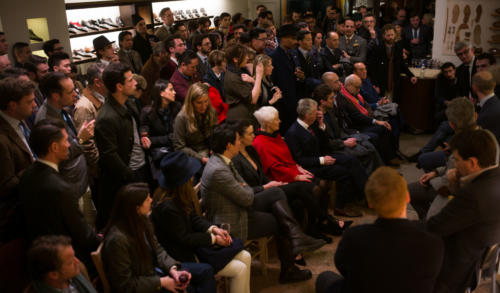 On that theme, it's interesting how enjoyable other brands find our Symposia. The audience is always a nice mix of buyers, brands and media, but it's often the other makers that say they like hearing about the speakers' issues and problems.
At the shoemakers' symposium in January last year, and tailoring in June, that connection was more predictable. But whether making scarves in Scotland or bags in Italy, the accessories brands also had similar views.


Along with The Rake, local press and of course many bloggers, we had a nice surprise when Monocle decided to interview the speakers as part of their coverage of Pitti looking at craftsmen. That piece should be Monocle radio soon.
Thanks one and all, particularly to Stefano Bemer as our hosts and to all of the brands that took part.