Review: Craftsman Co made-to-measure suede jacket
A couple of months ago I started the process of trialling Craftsman Co, a new and small Hong Kong-based company that is making leather and suede jackets.
The process was smooth and well run, but the end results were a little mixed: good but not perfect fit, and some quality issues.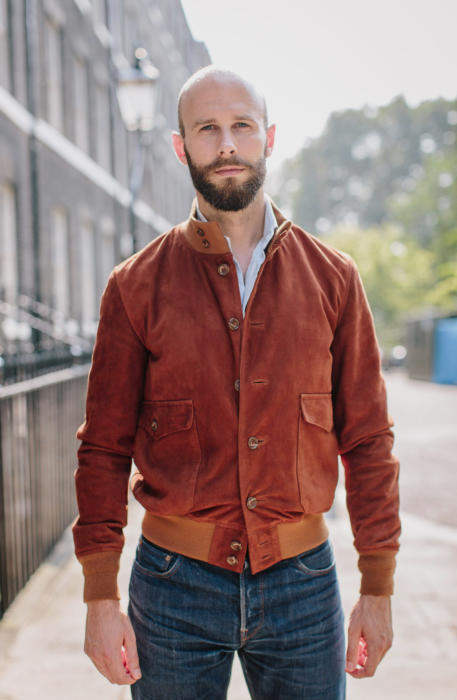 Craftsman Co was set up in 2015 by three young menswear enthusiasts who met on a forum in Hong Kong.
They observed that their options for buying leather jackets were largely over-priced fashion brands or low-quality high-street stores, both of which changed their collections every season.
So they set up Craftsman Co to produce classic designs, at a high level of quality but below designer prices.
All the jackets are made to order, and all sales online. So they take full advantage in their pricing of having no stock, no overheads, and local (Hong Kong) manufacturing.
They also offer a made-to-measure service for a small uplift, which is what I tried. This added $50 to the ready-to-wear price of $880.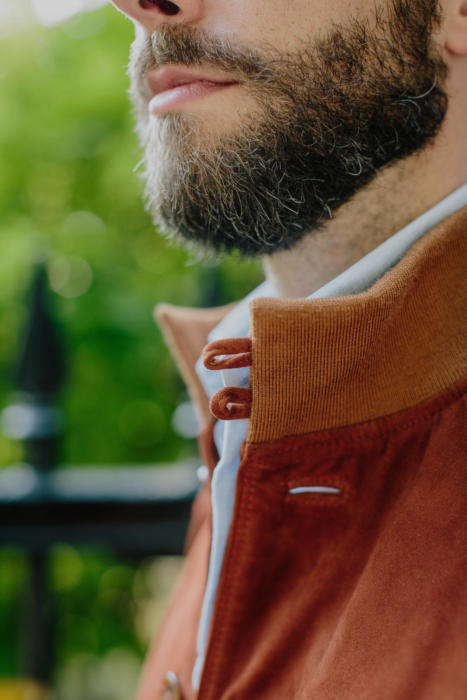 The MTM process involves taking a set of measurements on yourself (I involved a local tailor) and then being sent a voile fitting to try on and note alterations. You also take photos at both stages.
The design I picked was the A1 flying jacket in snuff suede. The guys sent across several samples of suedes and linings on a card, and even secured a different version of the snuff.
However, one thing it was difficult to judge was the final colour, from just a small sliver of the suede.
The resulting jacket was more orange than I anticipated, and between the two options of a lighter-coloured ribbing (shown here) and a darker version, I should perhaps have chosen the latter.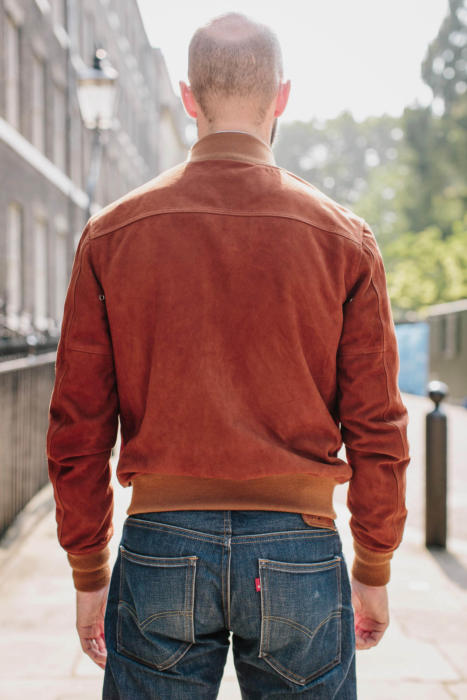 The fitting I received was pretty good - just a little big in the waist and long in the sleeves. Small adjustments.
The final jacket, however, had a few issues. The fit in the waist was good, as was the length of the body and sleeves. But it was tight across the chest and shoulders, and my sloping shoulders could have been better dealt with at the front.
The fit was still better than most RTW options, but there were obvious areas that could be improved.
Although it's not necessarily a fair comparison - given his experience and being done face to face - the fit of my jacket from Davide Taub at Gieves & Hawkes was a lot better.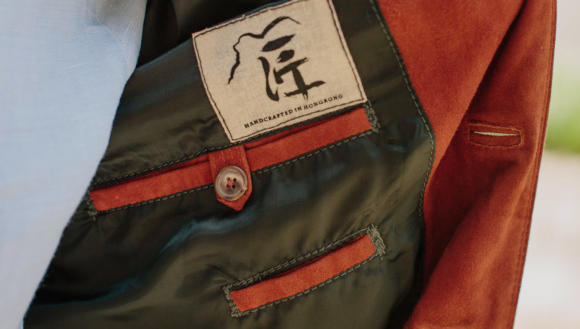 The quality of the suede was decent, if not amazing. On a par, for example, with Ralph Lauren Polo suede jackets I've had, but not Purple Label.
The buttons and hardware were good, as was the bemberg lining.
The work inside, however, was a little uneven. In the image above, look at the finishing around the side of the inside pockets, where the same spot has been repeatedly sewn over back and forth, leaving quite a messy finish.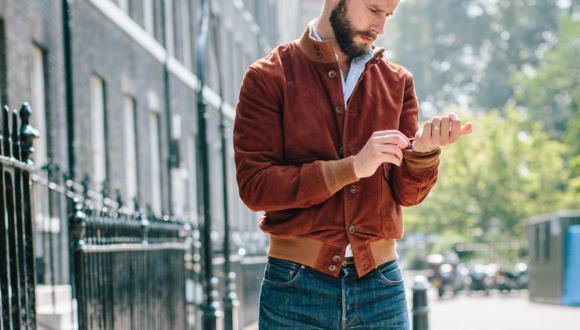 I think there's potentially a good service here if Craftsman Co can improve their fitting process further and correct some quality issues. After all, there are few MTM leather jackets out there under $1000.
For the moment, I'm concentrating on having some of my RTW jackets altered - which has the the advantage of being able to see the design and leather first hand, and then improve its fit.
More on that in December.
Shirt: denim-linen from Luca Avitabile
Jeans: My mid-rise bespoke Levi's in Cone Mills denim. Wearing in very nicely - some sick fades
Photography: Jamie Ferguson @jkf_man