I have visited LeatherFoot in Toronto, Canada twice in the past year, and each time the aspect I have liked most is the on-site tailoring workshop.
So few shops have crafts on-site, even though it gives them a direct connection to the artisan. Indeed, few apart from Brio in Beijing have even an adjustments tailor (which is just plain efficient).
At LeatherFoot, bespoke feels integral to the shop because it is in the same building. Customers can see and visit the tailor, Signor Francesco, and it enables LeatherFoot's founder, Ideyi Chuku, to support the craft in a very concrete way.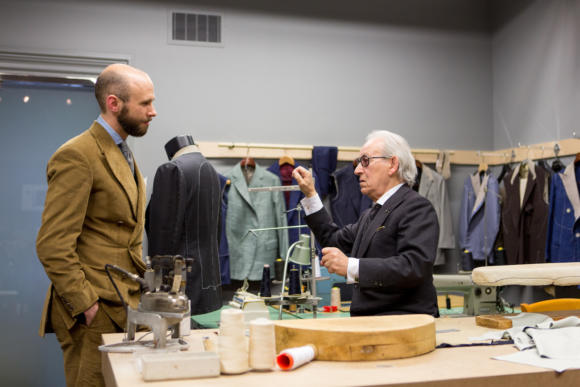 A regular customer of bespoke, Ideyi stumbled across Signor when he saw a display piece in a Toronto window.
That led to a commission, and a relationship that enabled him to move the tailor into his newly expanded LeatherFoot emporium last year.
(Signor's full name is Francesco Pecoraro. The 'Signor' handle began when he set up on his own in Toronto in 1972. The designer he used thought 'Francesco Sr.' looked cool on the sign, and it stuck.)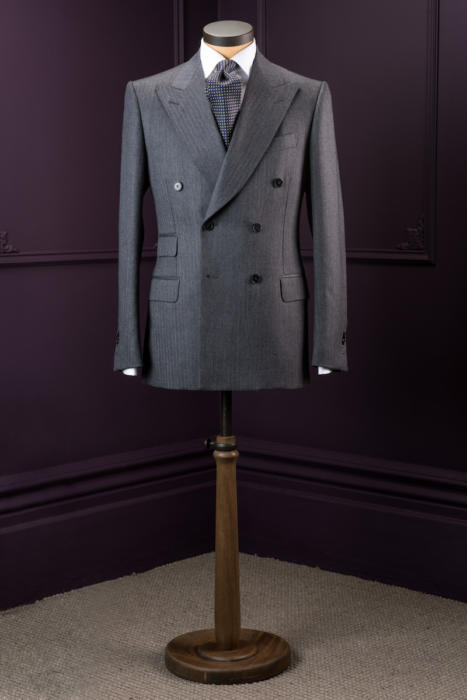 Signor began training as a tailor when he was 11. The seventh son in the family, it had the potential to be a solid career, and he worked for six years for various tailors in Palermo, Italy, before moving to Milan at 17.
There he worked for Gaetano Paterniti, a well-known tailor in the city who made for the AC Milan football team, among others. Signor ended up marrying Paterniti's daughter; the house itself got into trouble in the late 1960s, and eventually closed.
Signor and his wife moved to Canada when he was in his 30s, despite speaking little English, and he initially worked for tailoring shops before creating his own shop in 1972.
In the following decades Signor largely stuck to his bespoke principles as other tailors increasingly added fusing to their suits, and cut from more standard patterns. He became one of the last true bespoke tailors in Canada.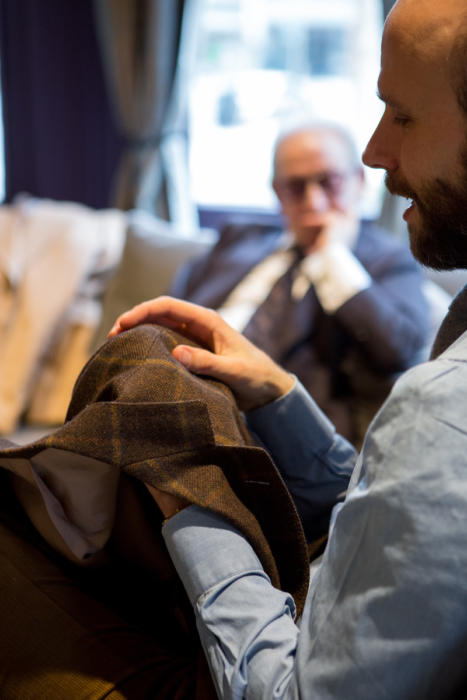 That experience of working on his own, without an experienced bespoke clientele, has influenced some of Signor's style and practices.
It has made him particularly flexible on speed, for example.
I had a jacket made (a DB in the same brown donegal as my Dalcuore) which Signor finished without a fitting.
There was some miscommunication there - I would have preferred at least one fitting - but when I returned to Toronto to try the finished jacket, Signor made several alterations to fit and length in less than an hour, in order to give it to me to take away.
It has also given him a full toolbox of handmade details - which are often easier selling points for those not used to the subtleties of bespoke.
You can see those in the various images here: lap seams, inset fabric, Milanese buttonholes, and box pleats with hand-sewn sprat's heads.
He also has the experience to work with a very broad range of materials, such as silks and denim.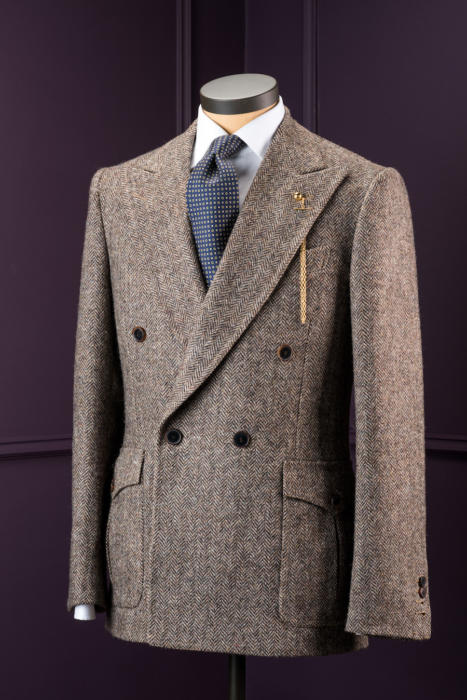 Some of these details will attract bespoke customers looking for something unusual (and they are certainly well-executed).
Others may be a little over the top - and if there is anything I would say doesn't appeal to me, it is these style aspects of Signor's work. I'm undecided on the lapel line on the DBs, for example, which has a little belly to start with, before straightening and actually curving subtly outwards at the point.
These are subjective points of course, and can also be changed. But I have always recommended buying into a tailor's style - one you can see, and try on - rather than trying to create something different.
I'll post pictures in a few weeks of the final jacket. The fit was good, if not perfect - but then it is based on the experience of having almost one fitting, rather than the normal minimum of two.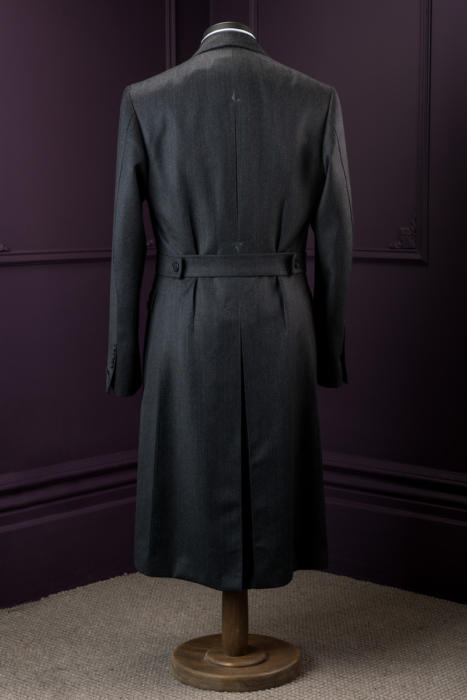 I've been meaning to write about Signor for a while, but was spurred to do so this week as readers in New York will have the opportunity to see him when he comes to the city on February 13th.
Signor will be hosted in the Saint Crispin's showroom (130 W. 57th Street, Suite 11A, New York) from Feb 13th to 15th, along with Marol shirts.
Contact is through email [email protected] or [email protected] - or telephone +1 (212) 804-8255.
Signor plans to return 2-3 weeks later for fittings, and then again once more, another 2-3 weeks after that. So delivery in around 8-10 weeks.
Prices for two-piece suits start at $6200, sport coats $5000 and trousers $1200 (tax included).
All details, as ever, are on the Permanent Style trunk show calendar.
Details on the finished pieces shown here:
Black tails: Zegna, 9oz Trofeo600, 85% wool/15%silk
Dinner jacket: Zegna 8oz, 80% wool/20%silk, black on black houndstooth pattern
Grey herringbone suit: Scabal, 13oz worsted wool
Brown windowpane and blue windowpane jackets: both Zegna, 95%wool/5%cashmere, 10oz
Jeans: Ariston, cashmere denim indigo, 90%cotton, 8%cashmere, 2%elastene
Brown Herringbone hunting jacket: Dream Tweed by Loro Piana, 4ply superfine 120 wool
Charcoal grey 'soprabito', fall/spring coat: Scabal, 13oz cavalry twill