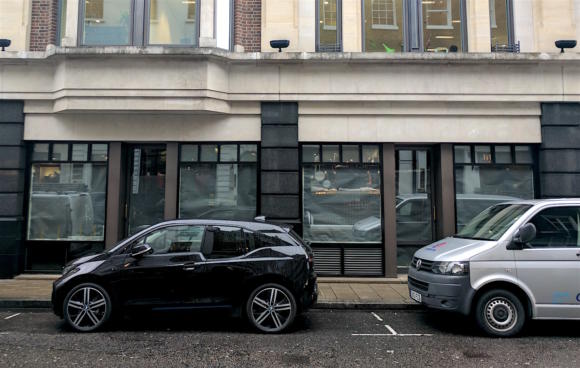 After several months of planning (and stress) I'm pleased to say that we finally announce the launch of the first Permanent Style pop-up shop.
It will be held in a rather special location - numbers 34 and 35 Savile Row (shown above, the old Gary Anderson shop).
It's a big, double-front unit with room for plenty of stock and brands upstairs, and a bespoke fitting area downstairs.
It will feature several of your favourite brands - focusing on those that are either only online or not in the UK, and that therefore you cannot normally see and feel in person.
Some of our favourite tailors and shoemakers will hold their trunk shows during the period, adding to the focus on craft and bespoke. And there will be a Permanent Style area featuring our polo shirts, books, accessories, plus a couple of new launches.
The shop will be open from February 24th to March 11th - two weeks with three weekends.
For those not in London, start planning your travel now. And if you can make it to the opening party, which will be on Friday February 24th, all the better.
Thanks to one and all (particularly the reader that suggested something like this only yesterday!) for your continuous support. You make it happen.