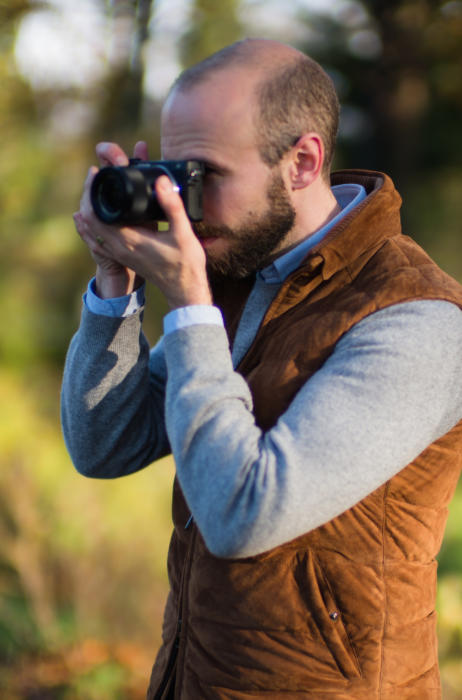 The most useful articles of clothing are often those that cover core of the body – waistcoats (knitted or woven), gilets, and to an extent scarves. It is they that make a lightweight outfit warm enough, or enable us to cope with cool mornings and warm days.
I've always been a fan of gilets in this regard. They do have to be slim enough, however; a bulky down vest flatters no one, hiding the waist and rounding the shoulders.
I often size down in order to get that slimness. You have to watch out that the length doesn't come up too much and the armholes don't become too small, but at least there is no concern over sleeve length.
I can't recommend wearing them large over suit jackets. It just looks too artificial.
Like a coat, the best gilets are also in versatile colours, as they need to go with many colours of shirt or knitwear. Brown is usually the best option, therefore – ideally a dark brown, which will go with near anything and be at home with jeans, flannel or linen. The cognac colour I'm wearing above looks wonderful with grey, white and pale blue, but is not so suited to navy and other strong colours.
Suede of either colour works particularly well with mid-grey wool, as every Italian designer will show you come Autumn/Winter. Here, it is worn with a sweater in that colour from Johnston's, as well as a blue oxford button-down shirt from Drake's.
The gilet is the New Cortina model from Loro Piana, which as you would expect has the highest quality suede you will find anywhere, with a practical treatment to make it water-resistant.
Photo: Luke Carby