The world of shirtings is not as confusing as suitings.
As outlined in two Permanent Style pieces (on English mills and Italian mills), there is a huge variation of mills, brands and integration in tailoring cloths that can be very confusing.
Shirtings are simpler. But it's still probably worth setting out who the players are, how they interact, and whether you should consider any of it when looking through books at a bespoke shirtmaker.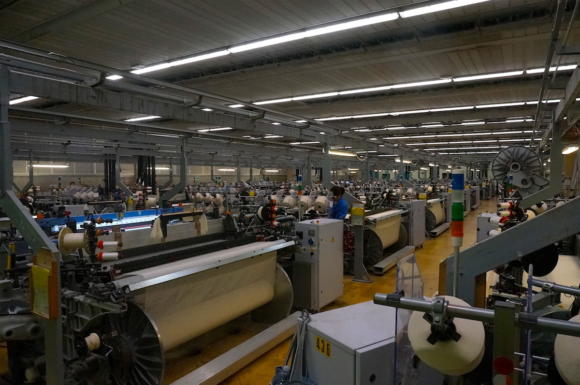 The biggest player by some way is Albini (above).
Founded in 1876, it has gone through a period of expansion since the 1990s under Silvio Albini.
It bought British brand Thomas Mason in 1992 when the shirting mill (the last significant one in the UK) closed down. It has since also acquired David & John Anderson and Albiate.
The four brands are presented today as distinct collections:
Albini: Italian style, lightweight cloths, subtle patterns
Thomas Mason: English style, often heavier cloths, bolder patterns
Albiate: Younger style, denims and flannels
David & John Anderson: Luxury line, Giza 45 cottons, mostly plains blues and whites
The company has more recently had a policy of vertical integration, buying up some of its partners for spinning and dyeing, for example, and looking at making its own products.
"This started off slowly and accidentally," Silvio Albini said when I talked to him last month. "We initially just wanted to get greater control over some supply problems."
"But over time we have realised this is best way for us to safeguard our product, to help the industry, and to enable us to experiment and innovate at every stage of the production cycle."
Next on the scale in terms of size are fellow Italians Monti and Canclini.
Monti (founded 1911) has gradually moved a lot of its production to India, but still makes some in Italy. It also includes both shirting production and garment manufacturing under its group.
The brand most consumers will see from the Monti group is S.I.C.Tess, which does often do some interesting and unique cloths.
Canclini (1925) is perhaps a third of the size of Albini in terms of production, and doesn't own all of its looms - designing some to be made elsewhere.
It is located up near Como, with origins as a silk weaver rather than in cotton.
Canclini consistently has interesting designs on the casual side of the spectrum - such as my grey brushed cotton I had made up by Simone Abbarchi. (Other Abbarchi shirts in Canclini cloth shown above.)
It was also one of the first to offer a large part of its shirting collection as cut lengths to bespoke makers - which most of the other mills now also do.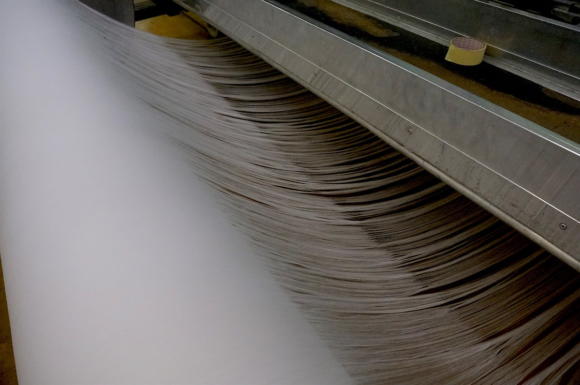 A few miles north of Canclini in Switzerland is Alumo - the best-known shirting name outside Italy.
It is both a mill and a merchant, weaving everything itself (although no one outside Albini has the same degree of vertical integration).
Alumo produces some very fine shirtings, but tends to be more classic in its collections and less experimental.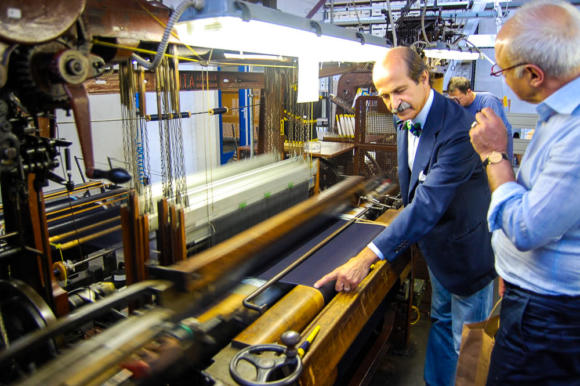 Back in Italy, there are several much smaller operations.
The first is Grandi & Rubinelli, which weaves from just 15 looms. It uses this size to help small brands looking for small runs and sampling.
Bigger mills such as Albini have increasingly moved towards this end of the market, by introducing smaller dyeing minimums, for example.
Then there is Solbiati, a linen specialist that is always worth looking at for that fibre. It was recently bought by Loro Piana.
And finally there is Carlo Riva (above).
Riva fabrics have done a good marketing job in recent decades, becoming known as the finest and the silkiest shirtings.
It largely uses vintage looms with lower speeds and narrower widths (75cm or 90cm rather than the standard 150cm). These do produce particularly smooth, silky cottons, although generally not to my taste - they have a tendency to look too fancy and wrinkle easily.
Riva cloths are also produced in smaller numbers by Bonfanti, which got part of the production when the original company was split in 1995.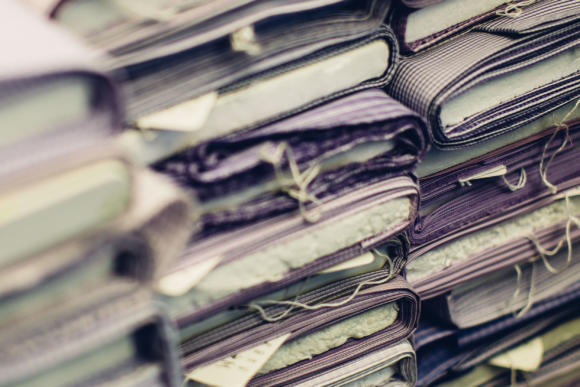 Outside of Italy and Switzerland, Portuguese mill Somelos has a strong reputation for quality at lower, highly competitive prices.
And then the big competition comes from Turkey, China and India. But nothing that should really be considered by bespoke shirting customers.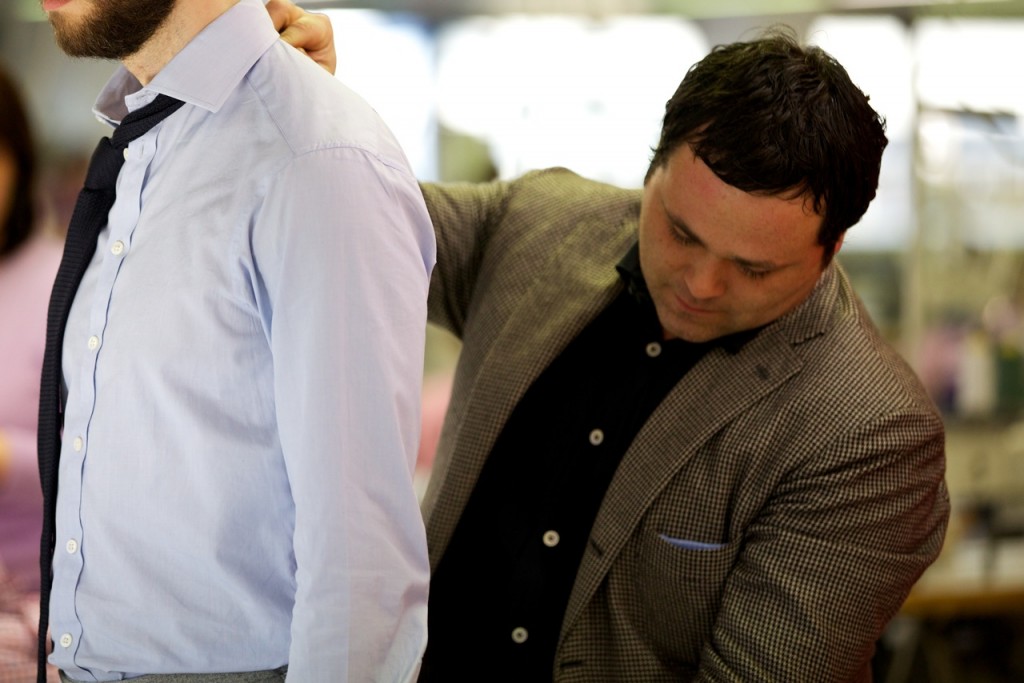 On that point, I tend not to favour the superfine shirtings (such as the Giza 45 or Riva fabrics) because they are so dressy (and therefore only suited to the most formal outfits) and expensive. The issues are similar to superfine suitings.
But, the standard qualities of the mills mentioned here will generally be a step above cheaper cloths from Turkey or Asia, and worth buying over them.
For example, many ready-made denim shirts are made with single-ply rather than two-ply yarns. This can make them look more distressed or worn-in, but two-ply denims will get softer and more comfortable with time - rather like Scottish cashmere.
And having said that, I would conclude that while it's worth buying this level of quality, I wouldn't recommend selecting shirting cloths based on the brand or mill.
As with tailoring, it is the fundamentals of fibre, weave and finish that are important. The size and structure of the mill shouldn't be a factor.
Suiting mill articles:
Shirting mill sites: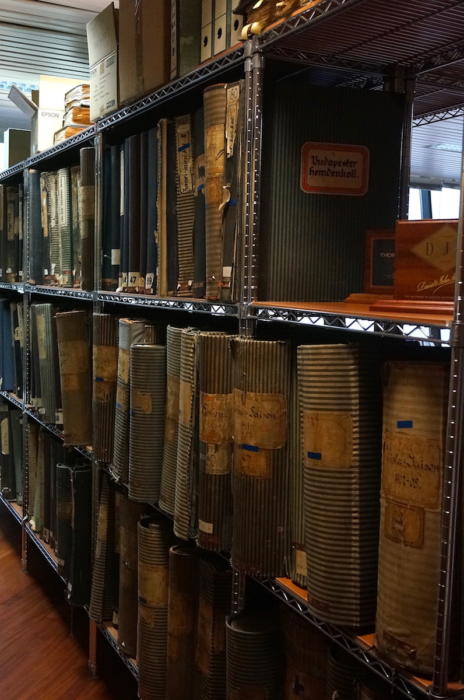 Photography: Simon Crompton and Luke Carby