Best US shop 2019: The Armoury (or, how to break the US)

Best shop in the US: The Armoury
Runner-up: Sid Mashburn
Some of the Permanent Style awards this year were close. The award for best US store was not: The Armoury romped home.
To a certain extent, that's not surprising. It stocks all the things PS readers love, has an international reputation, and genuinely offers something different even in a city the size of New York.
But many brands have tried to set up US branches over the years, and found it tough. It's very competitive, often price-focused, and surprisingly conservative.
I asked Mark Cho, a founder of The Armoury (and part owner of Drake's) how the move came about, and what he's learnt from the past five years the store has been open.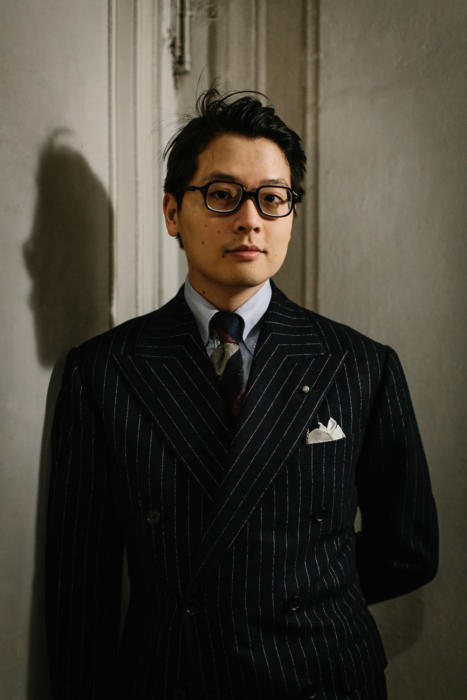 Permanent Style: Why did you decide to open in New York as the next city after Hong Kong?
Mark Cho: In 2012, we were considering London and NY. I had looked at a number of spots in and around Mayfair and the West End for an Armoury but the lease premiums were nuts.
I had made a few offers of around six months to a year's rent to takeover existing tenants' leases and was constantly getting outbid.
London made sense because we had some customers, it's home for me, I love the city and we had a little Drake's infrastructure we could rely on. However, since I couldn't get a space for a reasonable amount, I decided to move on.
How did you find the space in New York?
It was a strange twist of fate. We already saw our online store was doing a large chunk of its business sending to the USA and especially to New York, so we wanted to build on that. The idea was to try and open an office/showroom operation in NY.
I used to live and work in the city so I had some familiarity with it. On one particular expedition to look for spaces, I had to go to a friend's wedding which was taking place at City Hall downtown. He ended up being three hours late to his own wedding (he is a bit unreliable).
While I was waiting, I had a wander in the neighbourhood and came across 168 Duane St. I thought it was just an incredibly beautiful location and was immediately imagining how The Armoury might look there. At the time, it was a gift shop and I had intended my daydream to be nothing but a daydream.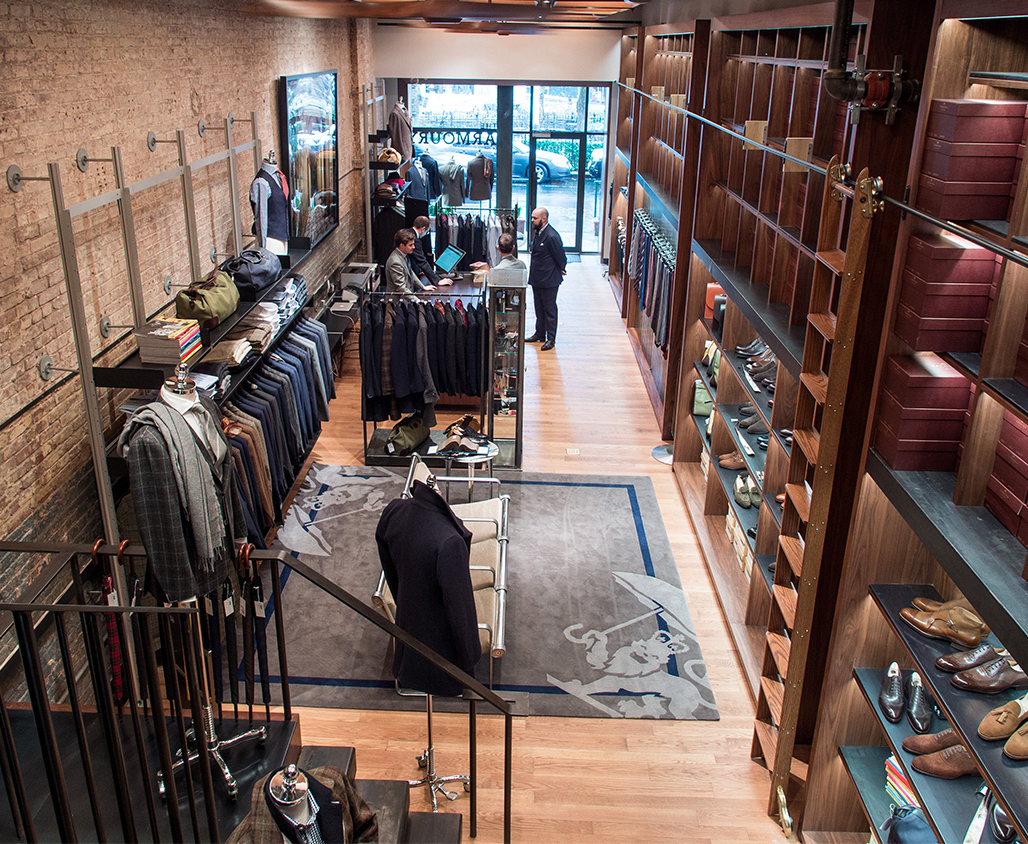 A few days later, I was browsing property listings and somehow came across the Tribeca local paper's website with a classified notice saying the gift shop was for sale. I decided to pursue it further and went straight to the shop that morning before my flight back to Hong Kong.
The owner was not around but I left a message with the shop assistant. He got back in touch, turned out he was a Yorkshireman who had settled in the US years ago.
The space was much bigger than I expected, with an extensive basement that he used as his offices for his advertising agency. The gift shop was something of an amusing side project for the real business downstairs.
I explained what I did with The Armoury and Drake's. He was happy to hear that I was a shopkeeper and also working with mills in the UK. He was hoping that he could pass his business onto another shopkeeper, so we struck a deal soon after and the shop became mine.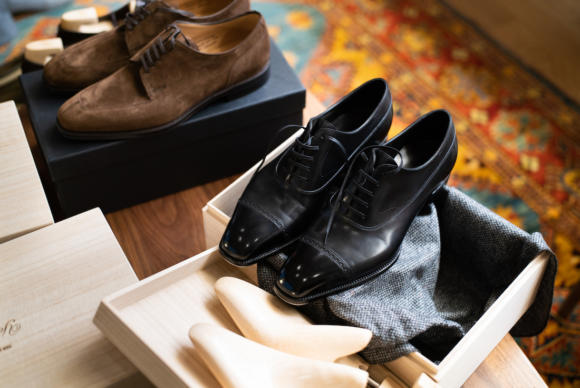 What have you learnt about American customers? How do they vary, how do they shop?
Generally the US customer is more similar than different to the HK customer. As you'd imagine, professionals comprise a large part of our customer base: banking, finance, consultancy, legal, medical as well as entrepreneurs, businessmen and people from the art and media worlds.
They're well traveled and a number of them visit both the HK and NY shops. When we first started, we even had a few Tribeca-based customers who had previously shopped with us in Hong Kong and were glad to see us in their neighbourhood.
The commonalities for all of them is they're interested in something classic but a little off the beaten track, are invested in quality and enjoy craftsmanship.
Does the familiarity with bespoke vary?
The level of experience there is definitely different. Hong Kong today has a stronger culture of conservative business dress and having your clothes made for you. In NY, that culture waned as a side effect of relaxing workplace dress codes.
Compared to Hong Kong, more American customers are also at an early stage in building their bespoke wardrobe, so there is more interest in staple items. The cream-linen bespoke Liverano suit has yet to fill many American wardrobes, but I'm excited to eventually make that happen.
What expectations you had at the start have been verified or contradicted?
I expected that sizing would be a challenge in the US. We were comfortable with our size grading (the difference in dimensions of garments as they increase in size) for sizes 50 and below, but we had work to do for sizes above that.
Our grading system is not automated and I have spent a long time working on it across a number of products. It is an iterative process, and you have to pay attention to customer feedback and also amalgamated alterations data each season, to slowly dial it in.
We take this very seriously and it was part of the impetus for having The Armoury by Ring Jacket, which is tailoring made by Ring Jacket in Japan but in our own exclusive models and fabrics.
How have you found marketing and communication in the US? I'm told it can be a hard area to break into.
Yes, marketing and communication in the US is hard to penetrate. The system is somewhat insular because journalists just have so many brands wanting to speak to them.
PR companies act as gatekeepers, and having the right people introduce you and represent you is a worthwhile investment.
But I generally like working with the journalists and count many of them as friends. They are also good sounding boards for new projects and getting a sense of what the market might be thinking.
How has the product range evolved in New York since you opened? Do you have to keep different stock in the stores to reflect the different customers?
New York's effect on the product range centres on three main aspects: weather, sizing and staples.
New York has inclement weather, thus we stepped up development of knitwear, boots and heavy-fabric garments. Sizing, as I mentioned before, has been refined, particularly for our Japanese suppliers.
And staples are an important part of the business, so we try to keep healthy stock of basic key items like white shirts, navy suits, black cap-toe shoes etc.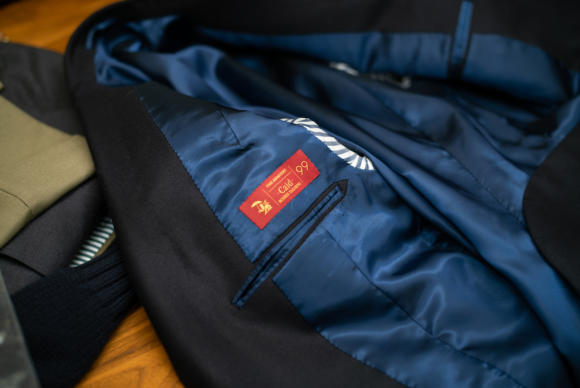 How has it been having a store so far away from the first? It must be hard given you and Alan are so used to being so close to everything in HK?
Tiring but fulfilling. I travel to New York monthly because the store is my baby and I want to make sure it is doing well. I deal with a number of our good US clients personally and it's always a pleasure to spend time with them during these visits.
Given the distance, it's difficult to keep up with everything when I'm away but I do my best, with conference calls at all hours and a great team that I really rely on, like our General Manager, Bailey McKay and Head Buyer, Jim Parker.
I feel it's important to maintain a consistent brand between the two locations and it has been an interesting challenge given the differences in customer needs in Hong Kong and New York.
I am always fascinated when certain items do much better in one location than the other. Digging into the reasons more deeply can sometimes yield interesting insights.
For instance, we do much worse with pinstripe suits in New York than Hong Kong, seemingly because there is still a cultural barrier to pinstripes in New York. New Yorkers still associate pinstripes with gangsters and they are more apprehensive about wearing it themselves.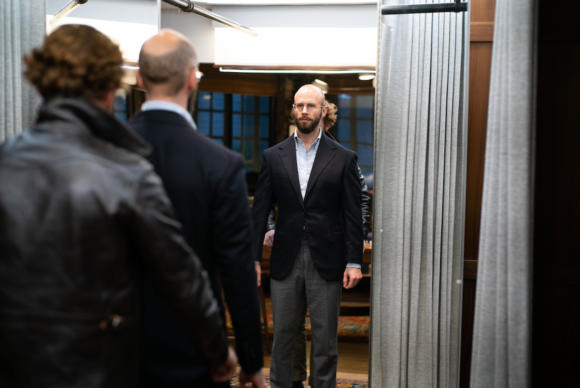 What other lessons have you learnt since the store opened?
Managing people, managing relationships and trying to build a team and culture are probably the most important lessons I have learnt and am still learning.
Improvement in these areas has mostly come from experience or more accurately: painful mistakes. I read what I can on psychology and behavioural economics (Tversky and Kahneman are my heroes) and that has helped a lot as well.
I am always trying to work on communication, both internally and externally. For better or for worse, The Armoury is a very interesting place with a very diverse product offering, to the point of being confusing or just too much trouble for some customers.
Ultimately, the goal is to be telling the right story to the right person and helping them into something great without pigeonholing them to "the brand". The Armoury is not out to photocopy looks, it's trying to outfit individuals.
Do you know where you will look to next?
I would like to do another store in New York. It's a big city, I'd love to have something further uptown.
Other than that, just consolidate, do what we do better. We're far from perfect but I'm quite proud of our progress, the people we work with and the customers we serve. I hope we can do it for many more years to come.
Good luck, from PS and all the readers that voted for you.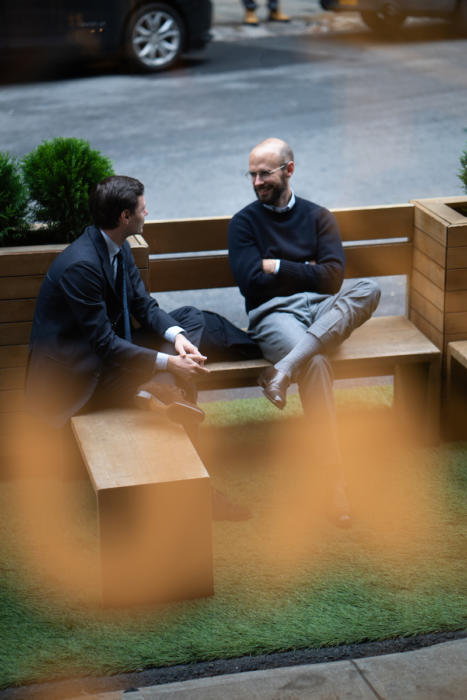 You can see all the voting for this award on the initial post here.
Photography: Jamie Ferguson and Elliot Hammer
What to learn more about how Permanent Style is funded? Details here: 'Is this an ad?'