Aimé Leon Dore launches in the UK – worth a visit?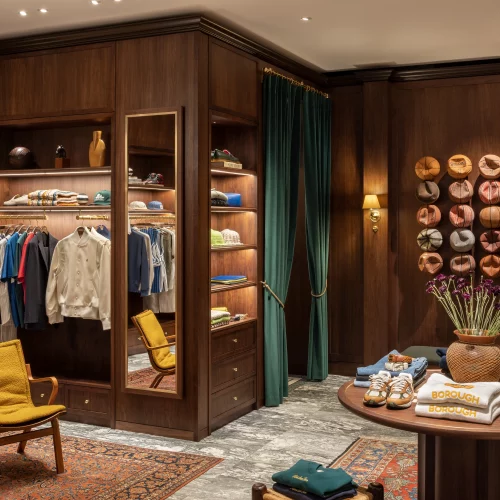 There has been a fair amount of excitement in London at the opening of the new Aimé Leon Dore shop in Soho – their first outside the US.
I can understand why. New menswear stores are rare at the moment, the dominant narrative being of stores closing or brands slipping in that direction.
And ALD is one of those brands men interested in style will have followed for years (it's older than you think), with interest among classic menswear fans funnelled from its collaborations with Drake's and its fresh-feeling combinations of traditional pieces with streetwear.
To an extent, ALD has been a victim of its own success on the styling side. Many brands now look similar, from start-ups to bigger brands like J.Crew. We talked about that 'no trend' trend last year, here.
This influence also been a result of personalities moving around. Brendon Babenzien, co-owner of Noah and previously at Supreme, is now creative director at J Crew. ALD's Teddy Santis is designing the 'Made in the US' line at New Balance, and you can clearly see his influence in the 'everyman' shoots on display in the Oxford Street store.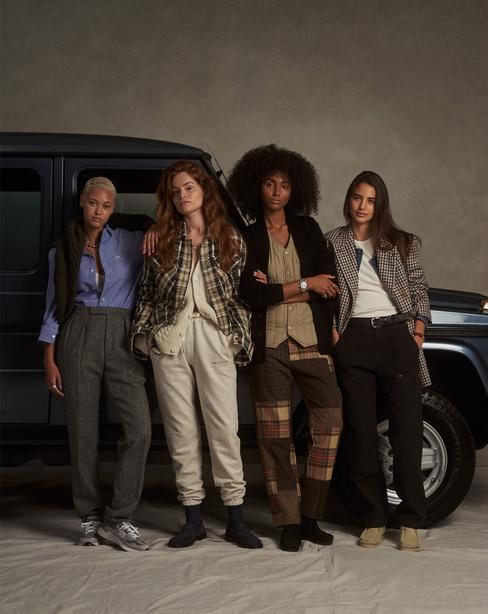 I've liked a lot of this styling, particularly as regards more casual clothing. Of course little is ever really new, but the ALD lookbooks over the past three years have always had combinations that felt inspiring – whether it was sweatshirts with polo coats or flannels with trainers.
It also helped that they were so well-executed. The models were often friends, they appeared to have their own personal styles, and the whole thing looked relaxed and fresh.
Again, this might seem more normal now than a few years ago, but it's still a pleasant change from most of what you get from both established classic-menswear brands – with their sterile-looking models – and from fast-fashion – with its hyper-masculine posing.
However, while I liked the styling, I was usually a little underwhelmed by the ALD product.
As with quite a few new brands, behind the shoots there seemed to little more than T-shirts, sweats and caps. There was rarely that much interesting in the product, whether in terms of cut, fabric, quality or simple creativity.
There were some nice pieces, often as part of collaborations. I preferred their version of the orange-Casentino fleece to that offered by Drake's, for example. But these sold out quickly, and what you saw people actually wearing was sweats with a logo on them.
I should say that those sweats are better quality than most. A friend sources from the same factory, knows the grade, and you can feel the weight of the jersey when you feel them in person (one immediate advantage of having a store).
They're not the same level as premium Japanese brands, such as The Real McCoy's. But they're a step above most of ALD's high-street-wear competition.
Of course, they're also more expensive. A simple grey sweatshirt from ALD is £175. There is a clear premium there for the costs of those shoots, the shops and the people. But you're getting something more than just marketing for your money.
There's also a point to make about contemporary design. One thing traditional brands often lack is a sense of being current, just in little things like the rise of a trouser, the chest size of a sweater or the use of colours. And so-called uniform brands like The Real McCoy's can have the opposite problem – focusing so much on traditional cuts and styles that the results look anachronistic.
This is where high-street brands are often better – Uniqlo, perhaps, or Cos – as readers sometimes remark. And this is something you get from ALD. If you like the look of the hoodies people are wearing which are bigger, but a little shorter, with a close hood about the neck, chances are a current fashion brand like ALD will have that, and (with them) at a slightly higher quality level.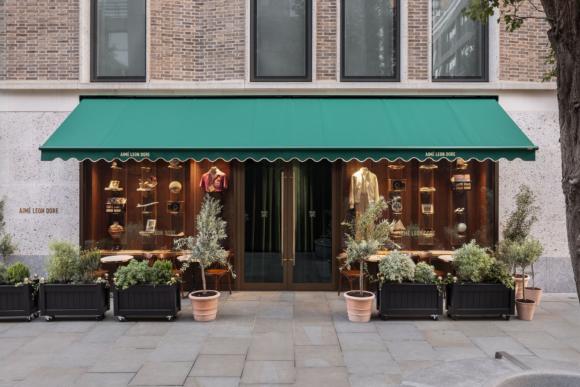 So how does this all boil down into the store experience?
I have to say I was impressed. There was more interesting product on display than I expected, and perhaps than you get a sense of on the website.
The recent collaboration with Woolrich had some nice knits, albeit with (fishing) flies embroidered on the front. There was a range of pyjamas in pleasingly wallpaper-like patterns. And DB seersucker suits made in the US, which had a great shape to the lapel.
Much of it still wasn't my style, but the point is there was more originality – more like the creativity you see at a brand like Bode than at the sweatshirt start-ups that are far more common.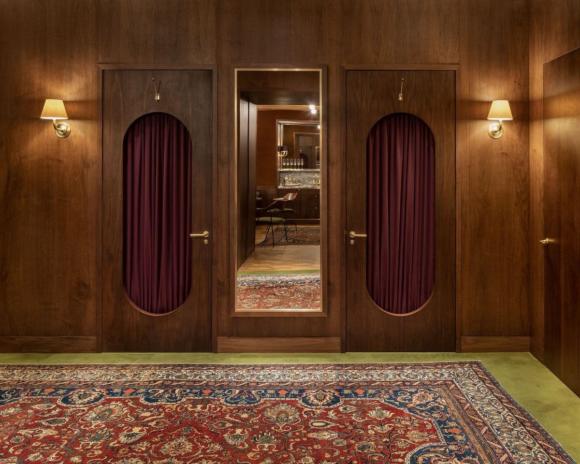 The shop itself is also very impressive. The design is luxurious, more like a gentleman's club than a streetwear store. You could take all the product out (and the deflated basketballs) and fill it with Brioni tailoring without it being incongruous.
It also felt – and this is hard to describe – somehow authentic. Just as the ALD shoots celebrating people of Queen's feel more real than square-jawed models, so the shop feels like it has a genuine vision and a genuine following.
The aesthetic, the staff, the customers, they all felt part of a whole. This is the kind of thing we perhaps get used to in classic menswear – in Anderson & Sheppard or in Connolly – but I think it's rare in a brand like this.
Interestingly, authenticity was something the brand was criticised for lacking in its campaign to launch its UK-made New Balance: the models and the American music seemed at odds with the British terraces around them. That too shows people care: it's a brand people feel protective about.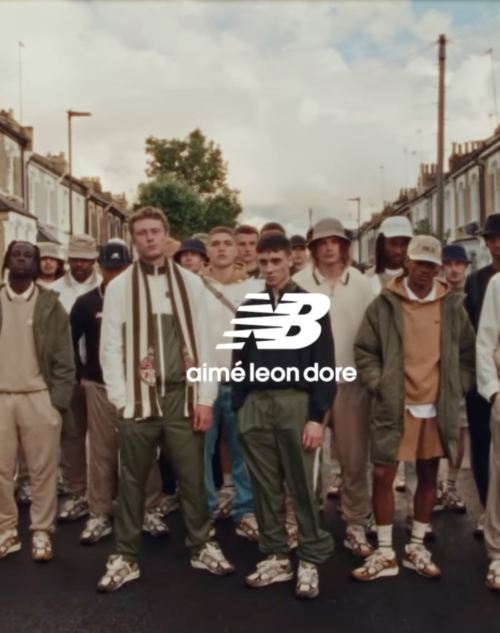 I think other brands should be scared. Compare the feeling of walking into ALD with other stores in London – not just the walking wounded like Brooks Brothers or Gieves & Hawkes, but Belstaff or Mackintosh or Barbour.
Those brands have genuine heritage and often quality, but there's no sense of a following, no engagement or even knowledge among the staff. (Of course, that's why those brands often do collaborations.)
And now ALD has investment from LVMH, they probably have the backing to do anything they want. Not, I suspect, the old model of explosion into 50 or 100 stores around the world, but to do things like make films about Robert de Niro's father or build community gyms.
For me, I can see myself popping in there now and again, to see what they've come up with recently and try things in person. I can also see myself buying some of the sportswear, such as a pair of the perforated shorts. The colours and cuts are so much more interesting, and again the experience so much better, that the likes Nike or Adidas.
The Aimé Leon Dore store is at 32 Broadwick Street. There is a café but it doesn't open until 11, somewhat bizarrely. In the US there is a store in New York at 214 Mulberry Street.