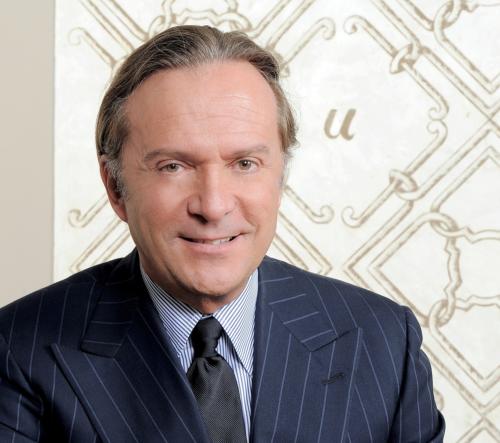 Until a few years ago, Caruso was little known to consumers. The Italian manufacturer made high-end suits for some of the best luxury brands, with particular strengths in design and finishing.
In 2009, when Umberto Angeloni took over, it began to develop more suits under its own label, to the point today where it accounts for almost 50% of production. Caruso still makes for 13 of the world's top brands, and has no plans to stop. But it is indicative of this switch that the company's spanking-new factory is called Fabbrica Sartoriale Italiana. The name Caruso now denotes a brand, not a manufacturer.
I sat down with Umberto, a fan of single-malt whiskey and tailors the world over, to talk about the industry.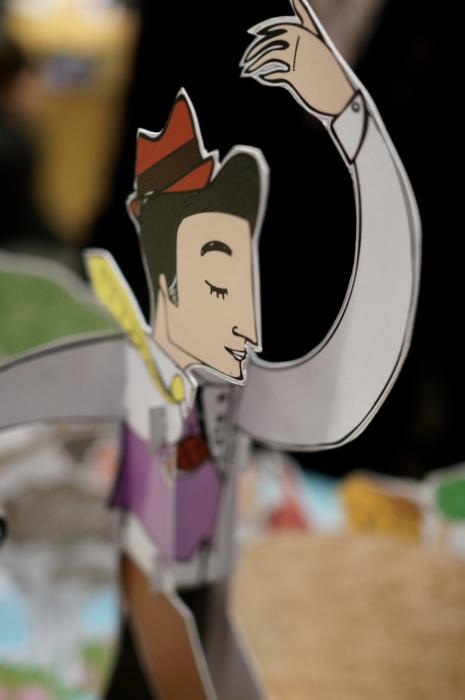 You had a very small stand at Pitti this year. Nothing more than a big book and two men in bow ties. Why was that?
Most people in this industry already know us. And our third-party suit making is on such a scale that little of the business actually happens at Pitti. It is more of a meeting point, for us to greet people and then go offsite, or for attendees in general to ask questions about us.
The pop-up book [images throughout this interview] was produced by a local artist in Soragna and traces the history of the company, from its birth in Naples, to the dressing of stylish men the world over – in Shanghai, Los Angeles, Buenos Aires – to the modern launch of the Caruso brand. [You can see the characters created for each city, and their wardrobes, here.]
Do you think it will be hard to retain a balance between Caruso and the other brands you work for?
I don't think so. We have great relationships with all of them, and love turning their ideas into reality. We produce around 4000 prototypes of jackets a year, and our design team is one of the best in the industry for such work. There are 12 people in that team, transforming brands' designs into models, and it is the lifeblood of the company. Around 10% of our production is still made to measure as well.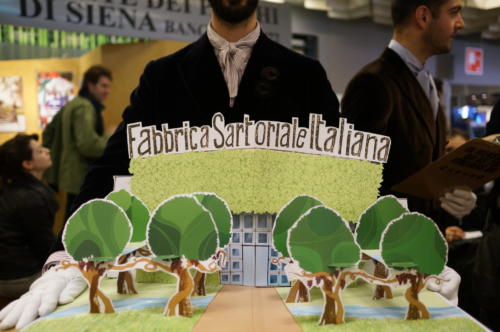 Do you visit other tailors?
I'm a client of Henry Poole: I've had a safari suit, a Norfolk jacket and a velvet smoking-jacket. I wanted the oldest possible iteration of the Norfolk jacket. Poole didn't have that many records itself, so I did my own research and presented them with the design.
I have also had a post-hunt suit made by Knize in Vienna, which is wonderful. It is the traditional version, in grey with green piping, domed buttons and all the details. And I had Teba jacket made in Barcelona. I like having people make what they are best known for.
Do you ever apply those designs to pieces at Caruso?
Not really. They are a little too eccentric for most of what we produce. But it keeps me inspired, and elements might creep into things like our Uman project.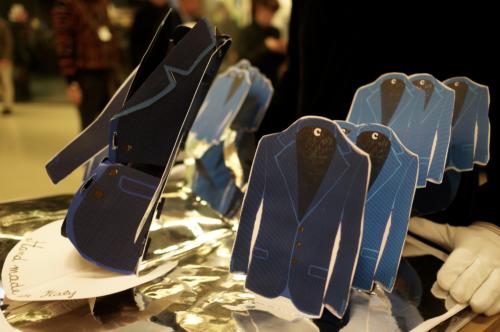 Do you like going to Pitti?
Absolutely. There's nothing like it – it is the melting pot of sartorial menswear and we are very lucky to have it. I walk around and see so many small brands, making a big bet on their new idea. It is a fair for pioneers.
Pitti is certainly less commercial than it used to be. It is more about concepts than products. But we shouldn't criticise that – Pitti has always been about passionate maniacs, presenting their view of the world.