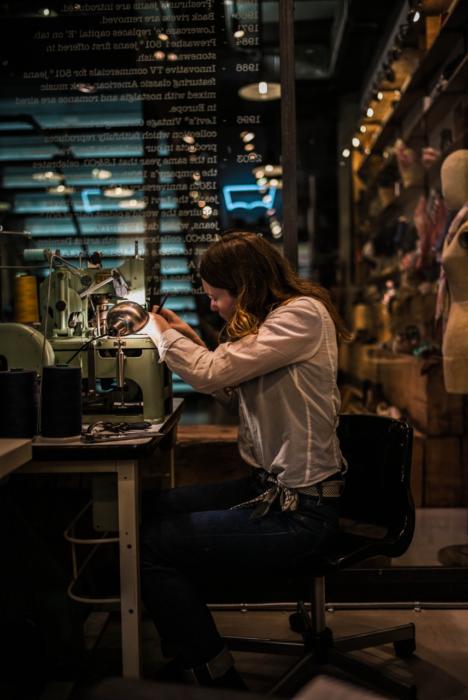 A reader recently asked me about what jeans I wear. The answer is largely Albam; I've found the British company's product to wear well, while the raw Japanese denim is good for getting a nice fit and a personal patina.
I've also tried a few high-end Japanese brands, such as Kapital and Full Count, both for the narrow-loom denim and the high-waisted fit. I've seen people comment that the problem with jeans is that they are all low rise, and so not great with tailored jackets. This is rubbish. All ready-made trousers are too low rise, it's just that no one's having bespoke jeans made, just bespoke flannels. And if you do want high-rise denim, you can find it among Japanese brands (try Son of a Stag in London).
The problem with all of this is that none of the jeans fit as well as bespoke. My Albams are the best, but I had them taken in at the waist (not taking off the whole waistband, as would otherwise be required on jeans, but cutting it at the back and hiding the cut under a belt loop).



Which leads us to Levi's bespoke. Launched in 2012 in San Francisco and also available at the Meatpacking store in New York, it came to London's Regent Street store in December last year. They call it made to measure, but this is being modest. Although a range of standard Levi's are used as a starting point (in three rises and one-inch waist increments), the best pair is pinned and chalked, with a unique paper pattern being created as a result.
The best bit is that the London cutter, Lizzie Radcliffe (pictured), is a bespoke cutter by trade, having worked with Edward Sexton before going to train with Levi's in San Francisco. And she makes the jeans herself, entirely in the basement area of the Regent Street store. You can see her cutting the patterns and making each pair individually (although there is no hand work involved, merely a range of sewing and riveting machines).



At £500, it is good value compared to some of the bespoke trouser options we have talked about on recent posts, particularly given the hardiness and versatility of denim. Making takes 5-6 weeks.
You can pick from both Cone Mills and Japanese (raw) denims, as well as a series of different leather patches, threads and rivets etc. Having decided pretty quickly to take the plunge myself, I went for the 13oz Japanese denim (darker than the Cone Mills) but with pretty standard copper rivets and thread. The only personalisation was a yellow arcuate stitch on the back pockets. It's the fit I'm interested in, after all.
Report on the making next week.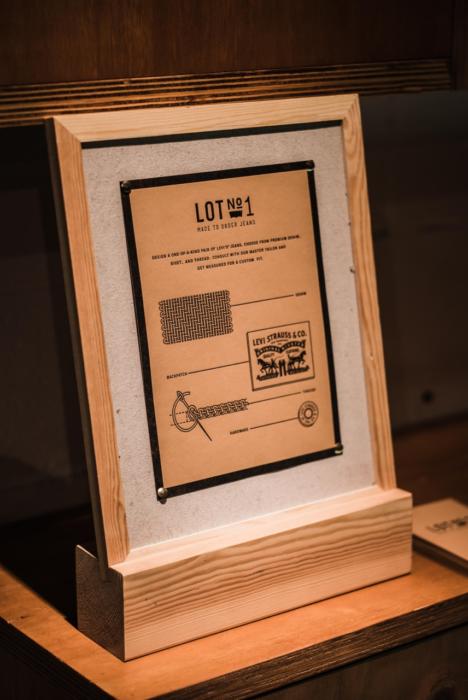 Photos: Luke Carby