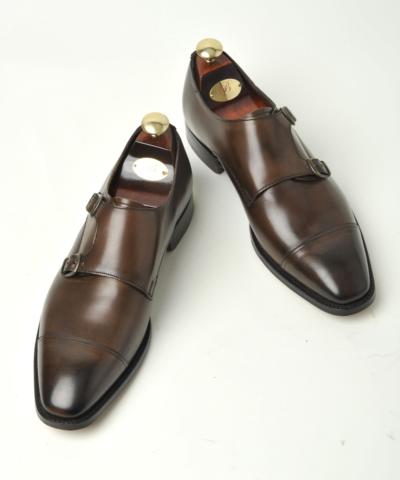 About four years ago I did a series of visits to Edward Green, which were reproduced in The Rake and in the How Great Things Age series here on the blog. One of my favourite people I met in that time was the head pattern cutter, John Garner. John had a peerless reputation in Northampton, but unfortunately retired from Edward Green two years ago.
Like many people who are passionate about their craft, John found that retirement didn't entirely suit him. It's hard to go from running one of the best departments in the shoe industry to dallying quietly at home. So last year, John took up the opportunity to help design a range of shoes for Sarah Dudley, who owns Bodileys.
Bodileys is an old Northampton name, having been set up as a shop in 1919 and helping establish manufacturer George Webb & Sons in 1927. For over 50 years, it was one of town's leading shoe retailers, before moving into exports and later online sales of Northampton brands.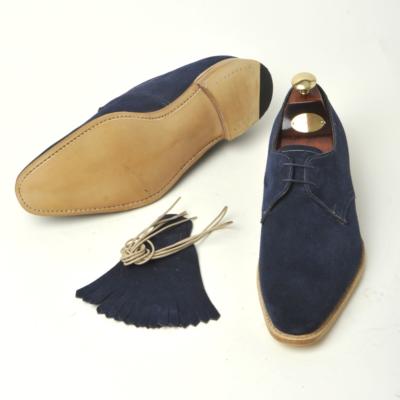 Although it still sells other people's shoes, Sarah (the fourth generation of the family) has moved Bodileys towards creating its own brand. The latest line, made by Cheaney but with the invaluable oversight of Mr Garner, is called the London Collection and retails for around £345.
I have seen and tried several pairs, and John's contribution is obvious. The elegant, understated last shapes are very reminiscent of Green, and the make is also a big step up on regular Cheaney's. Tell-tale points like the transition from the sole to the heel on the side of the shoe are smooth and clean.
"It's been very rewarding to oversee the production, to be able to tweak everything from the lasts to the finishing, but without the day-to-day headaches of actually running part of a factory," John told me when we met a couple of weeks ago.
At that price they will certainly be healthy competition for other mid-priced Northampton manufacturers, such as Crocketts.