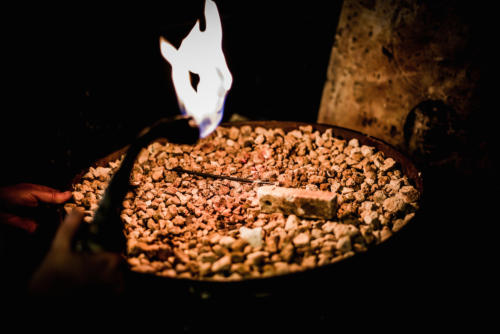 While there are many workrooms in central London dedicated to menswear, most of them are given over to tailoring, or occasionally shoemaking. There are a handful of leather factories in east and north London, such as RJ Simpson and Dunhill, and some jewellery is still made on the premises around Mayfair. But Asprey is unique in having leather, silver, engraving and jewellery workshops on site.
I've known various people at Asprey over the years, but hadn't actually visited the workshop until a couple of weeks ago. It is a wonderful warren of rooms, stairs and corridors, connecting up the backs of several old houses. Like the French tailors, walls have been knocked through and sections connected up over the years, to make space for everyone.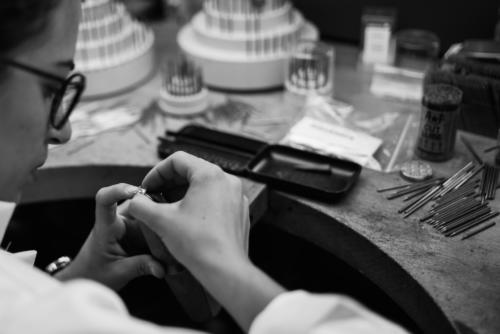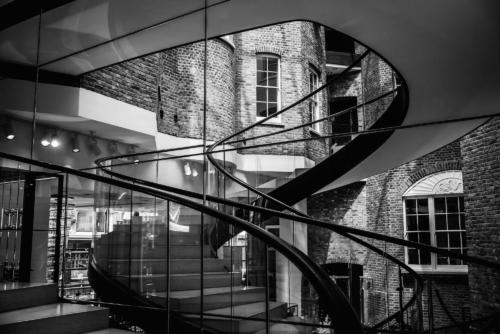 The leather workshop has five people, largely working on design, prototypes and bespoke pieces. Jewellery is next door, where four people were carefully setting stones and creating designs for wedding rings (pictured above). Silver is a big, noisy workshop, with separate rooms for making, polishing and smithing in coal-based furnaces (top).
The engraver, finally, has his own room, set apart from the noise and clatter of the silver. He's the guy you see on TV engraving the winning name on the FA Cup, or similar trophy; he needs steady hands and a calm environment (pictured below).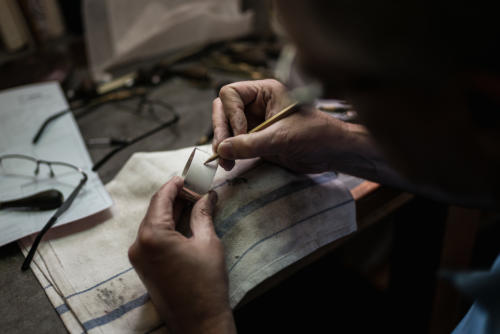 The advantage of this set-up is that customers can personally see both designers and craftspeople from different departments. If you were lucky enough to be commissioning a silver hip flask, for example, you could discuss it with the head of silver design, who would confer with the workshop on certain technical points; you could talk to the equivalent in leather about the bespoke box that would encase it; and finally, the engraver would come down and sketch out some ideas for what could adorn the outside. That's quite an experience, available any time in the centre of Mayfair.
For most of us, it lends a touch of authenticity to Asprey's work. Even though the leather is not made on site, for example, this is not just a luxury brand stamping its name on a range of standard accessories.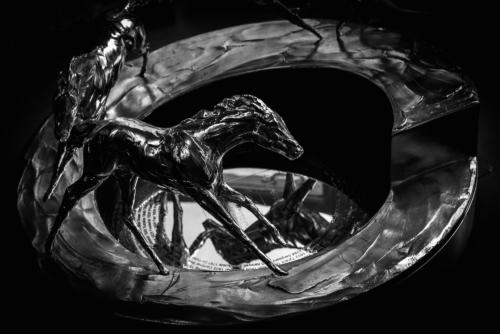 Finally, a few interesting craft points:
The key to spotting hand-engraving is the depth of the incisions. Hand engraving cuts a slice out of the metal; machines just move it around, and so never go as deep.
The most important person in the silver workshop is the polisher. Without good finishing, all quality to the silver is lost.
3D printing is being used increasingly in jewellery, but not to produce final pieces. Instead, it is used to create physical prototypes of bespoke designs – they're easier for customers to see and approve than CAD designs
Photos: Luke Carby