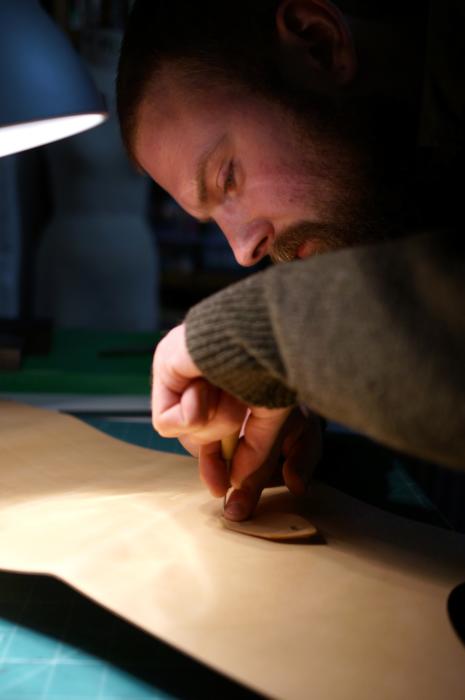 Over the past few months I've got to know Jonatan Staniec, a leather worker who produces his own, hand-sewn leather goods from a studio in London under the brand M.E.S.
Hand sewing is not that hard to do (despite my attempts to prove the contrary). It is not that slow either – the slow bit is hand inking the edges of a leather piece, if you want to finish it that way. But it is increasingly rare, because sewing by machine is that much quicker, and because a machine is relatively cheap. There are only a handful of places in the UK still doing hand-sewn leather work at scale, of which three are in London (Alfred Dunhill, Robert Simpson and Asprey).
But hand sewing is always stronger, because the thread is looped in and out of both sides of the hide. Having a sole operator like Jon on your doorstep to work with is therefore a rarity and a pleasure.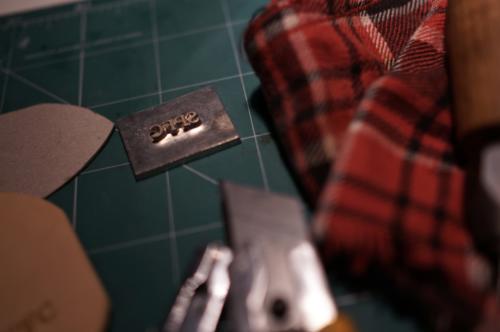 Most of the items Jon makes are for the workwear market. His pieces are stocked in a few places in Japan and Sweden, as well as Labour & Wait in London. Stylistically this means they tend not to have inked edges, are made of cowhide rather than calf, and use a relatively thick thread.
I really liked Jon's designs, however, and the undyed veg-tanned leather he normally works in. This starts as a pale cream colour, and then darkens over weeks into a deep tan. The ageing is unique and depends on how the piece is used and stored.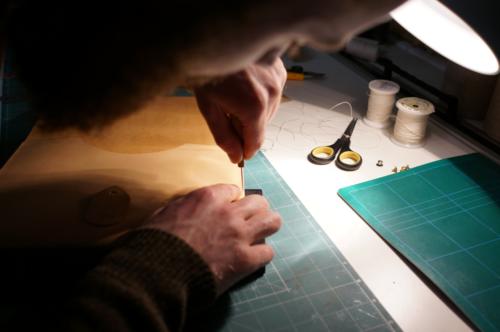 So we worked on tweaking one of his designs – an iPad case made of a single piece of leather – into something a little smarter. This involved a slightly thinner and stiffer piece of leather, and a thinner thread. You can see the resulting case being made in the images here.
First, a line is scored down the edge of the leather, to mark the line of stitching. Next, a wheel is rolled down that line, marking the points where the stitches will go. An awl is used to punch holes in the leather. And finally, the two sides of the case are lightly glued together before being sewn, with two needles weaving in and out. The edge is finished with a light wax before being vigorously polished to heat it up and create a seal. A little mink oil is also rubbed into the leather, to feed it and lend it some protection.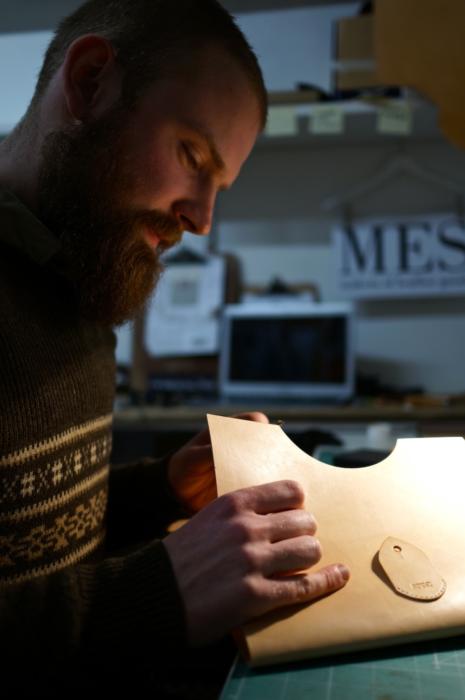 The result is an extremely versatile piece, just the right size to carry wallet, phone, keys, pen and a slim notepad. That's what I need most of time when I leave the office and travel around town, and the case has served extremely well in the two weeks I have been using it. I will post pictures of it in use at some point in the next couple of weeks.
Jon's products are available through his website, M.E.S Leather, and the case costs £130 (not including initialisation). If you request one that is a little smarter, like mine, Jon will be happy to oblige. He is also happy to take on bespoke projects and consider other leathers.