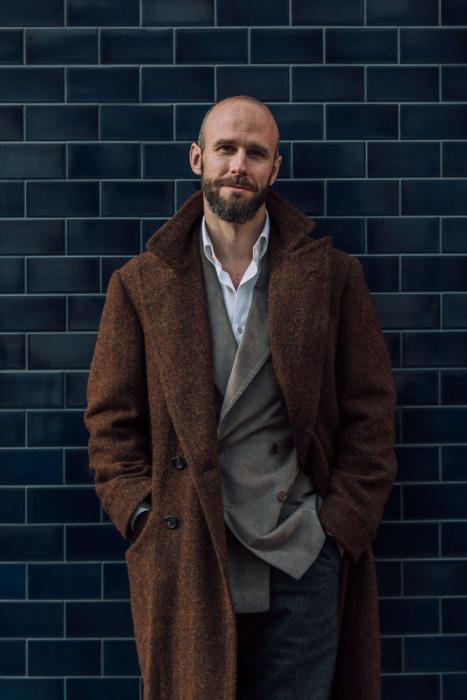 This latest article in our Wardrobe Building series is on sports jackets, odd jackets, or just jackets. Whatever you want to call them.
It's an area with little understanding. I loved the exchange in The Times that a reader highlighted recently. Apparently someone wrote in, suggesting that with all the video meetings going on, brands should start selling just the top half of suits. Another reader pointed out that these already existed. They are called jackets.
So, here is my suggestion of five essential jackets for a modern wardrobe.
As ever, these capsule collections cannot suit every person and working environment. So I have based it on my lifestyle, which is a mix of formal and casual; and then throughout, I've suggested ways in which this can be tweaked to be more formal or less formal. more Summer or Winter.
Some readers will be seeking jackets that can effectively replace suits to the office. Others will be wanting to dress up a T-shirt and jeans wardrobe. Hopefully this method will help both.
Throughout, I have linked to other PS articles that contain examples of these jackets and details on them. It's also worth looking through the whole 'Jackets' category of the site.
I haven't included specific cloth recommendations, just because the number and variety of them would mean that the list would be out of date within weeks. But hopefully there are enough visual examples to enable you to seek out your own.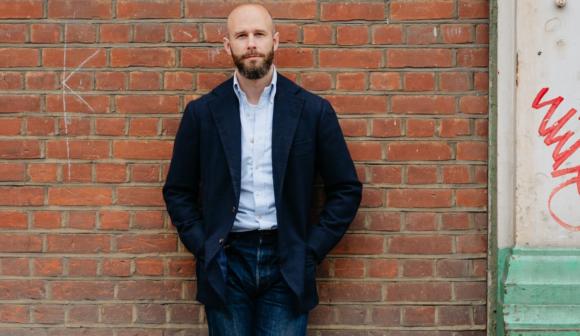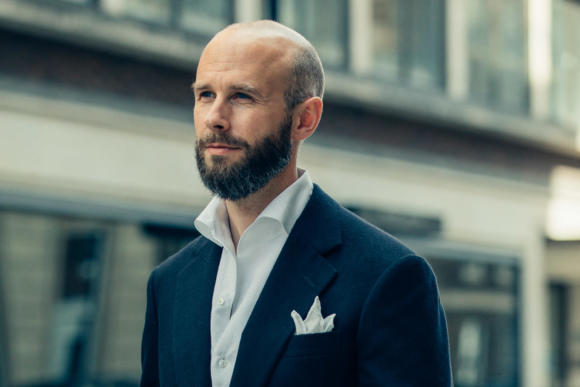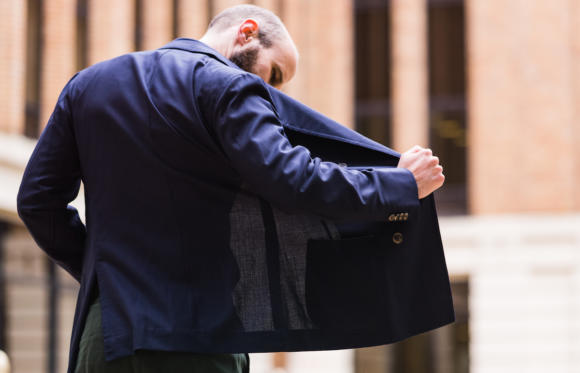 1 Navy
Navy should also be the first choice for a smart jacket. And for a more casual one, I'd argue it should still be in the top five.
A smart jacket could be in cashmere or a wool/cashmere mix. A more casual one could be in a plain wool, or a hairier wool like tweed.
A smart summer version is easy: hopsack. Classic and simple. A more casual summer version is harder, but there are nice navy linen herringbones out there. Anglo-Italian has a nice one.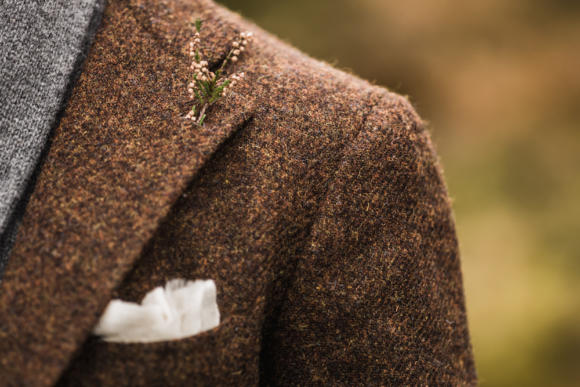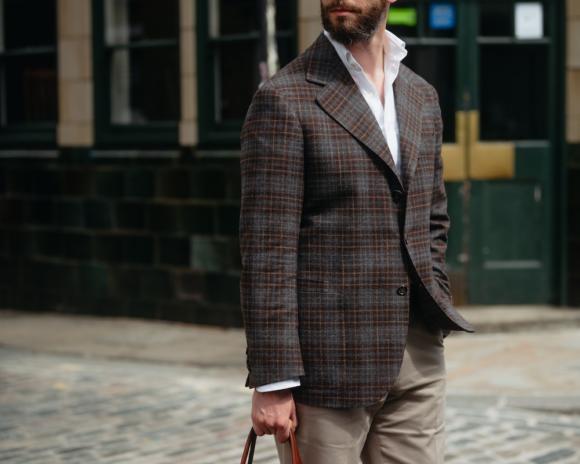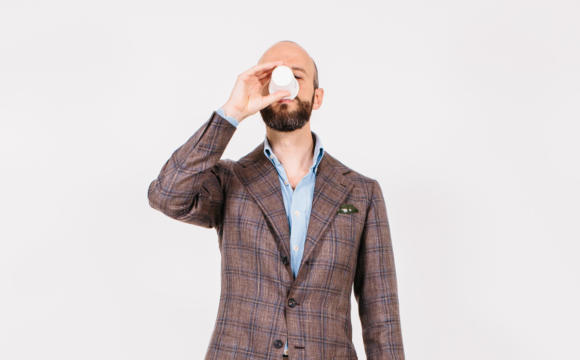 2 Dark brown
Dark brown should probably be the first choice for a casual jacket.
Brown and green are the more casual, rural equivalents of the city's navy and grey, and brown is a little easier to wear than green – even with brown shoes.
A lovely casual option is brown tweed, such as my Harris Tweed above. A smarter version would usually be a colder shade of brown, with finer material, like this Rubinacci cashmere jacket. Or perhaps have other smarter colours mixed in, like grey. An example being my Zegna wool jacket above, made by Shibumi.
In the summer, dark brown is lovely in wool/silk/linen materials, like the Solito jacket pictured.
Casual summer options are tricker. They are in general for summer jackets – it's one reason people wear a lot of overshirts and safari jackets, or something like this Mandarin.
But there are nice browns out there – if you want something that's very casual, to wear with jeans and so on, then look at the lighter linens (9oz or below, not 11oz) and things like washed linen.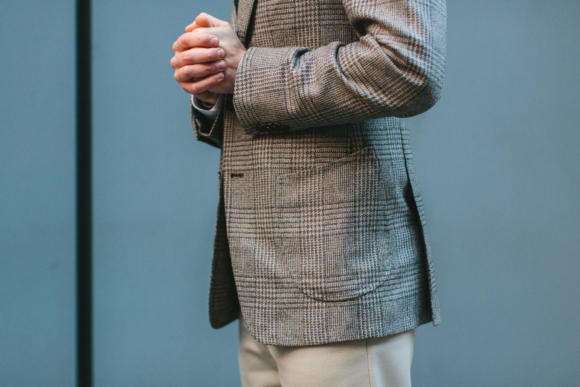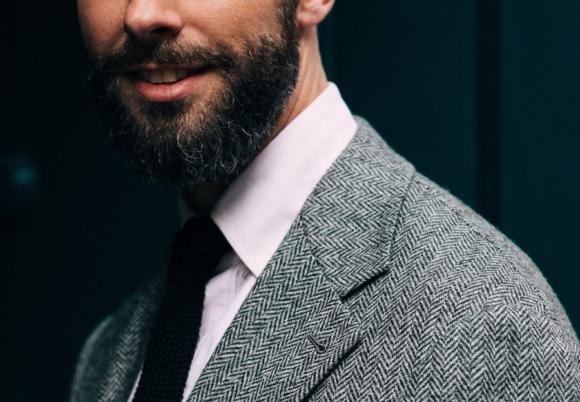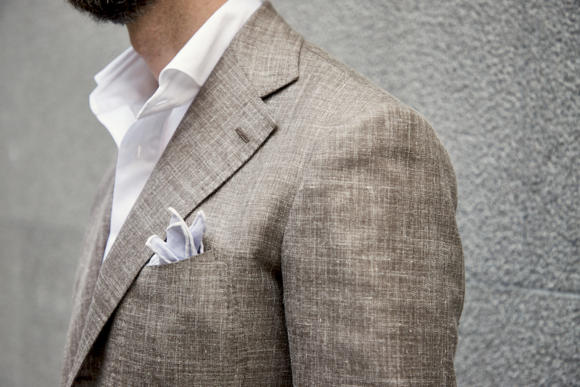 3 Mid-grey
Although grey is a classic colour for formal tailoring, it's normally used more for suits and trousers. This is partly because grey goes with so many things, and that's more useful in a trouser than a jacket.
That said, it can make a useful smart jacket. And having some pattern helps – at the least a herringbone, and perhaps ideally a check, as with the Saman Amel jacket above. Plain grey is trickier – I've found my Steven Hitchcock jacket less versatile than I hoped.
With more casual jackets a mid-grey herringbone is fantastic, and rivals the dark brown for versatility. See my Harris Tweed above, from The Anthology.
It's also easier in winter cloths, but I find warmer, browner shades of grey can be good in the summer. See Biagio Granata jacket pictured.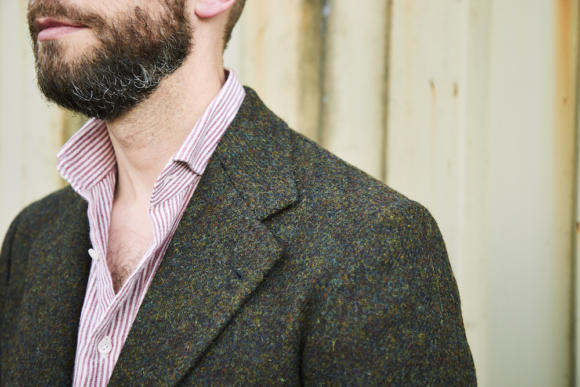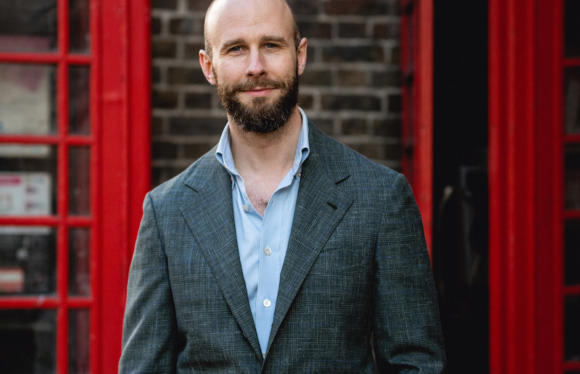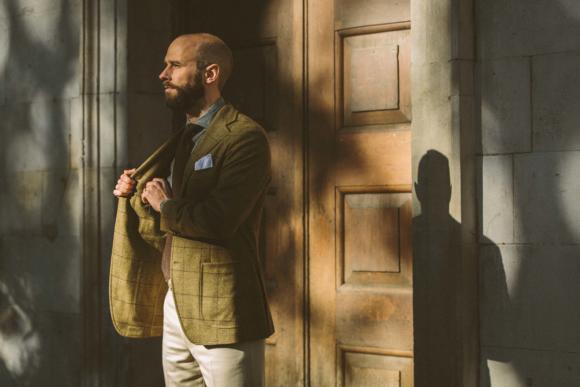 4 Dark green
The other casual, rural staple after brown is green. Wonderful in a dark tweed, as above from Zizolfi. Goes with everything save other greens.
It's just as useful as the dark brown in summer too, often with a little check over the top, perhaps pale blue to pick up a shirt colour. Example above from Prologue.
Green can also work as a smart jacket, just as navy can work in a casual one: it just needs more careful consideration. You want a colder shade, just like the brown – perhaps like the Drake's windowpane check pictured.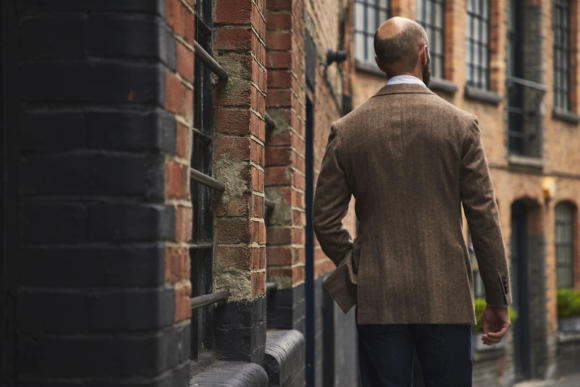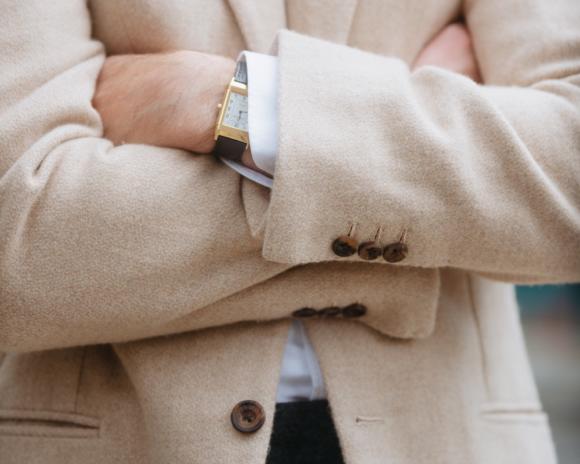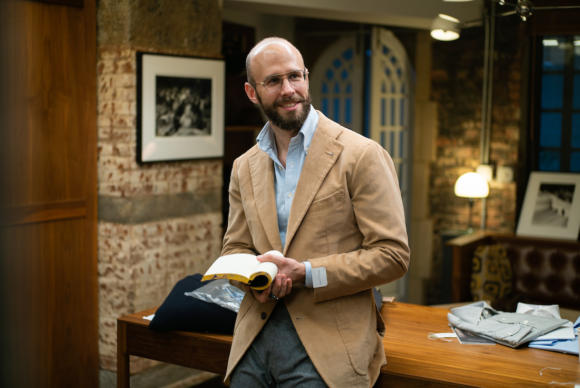 5 Tan and light brown
Those first four colours are the most obvious, the easiest to pick. Number five is a harder. (And of course there's no reason you'd want five, rather than four or six – it's just a 'round' number.)
Personally, I think the fifth area to look at is lighter browns and tans. For example, my mid-brown cashmere from Eduardo de Simone shown above, on the more casual side. Or my oatmeal Escorial Tweed for something smarter.
There are also redder browns, like my Richard James. There are paler browns like my linen Caliendo – which is both summer-y and more casual. And there are tan corduroy jackets, like the Armoury one pictured.
Most readers will find that one jacket in this colour range will make a useful fifth jacket.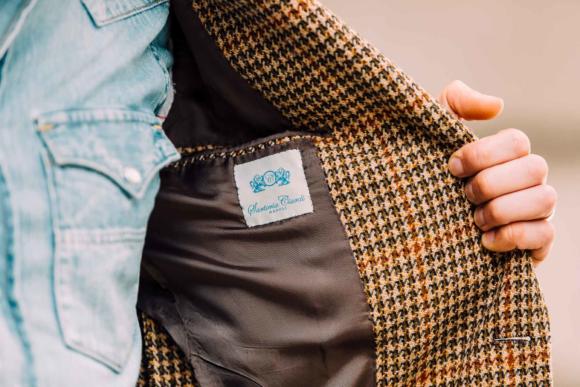 A more casual collection
To be honest, I think the jackets above, in their most casual versions, would make a perfect capsule collection, even if you only wore them with jeans and chinos.
But you could replace the navy with something more obviously casual if you wished, like a gun-club check (see Ciardi jacket above).
A more formal collection
If you wanted a more formal selection – to wear really just for work, with smart trousers and shoes – then you might want to replace the brown or green with another navy (perhaps a different style, weight or pattern).
Another option worth considering for a smart wardrobe is a dark grey, a charcoal. It needs some texture to it, perhaps like a donegal, but the darkness of the colour might make it better than a mid-grey.
A bigger collection
Once you had most of these basics, I would expand the wardrobe with colours and patterns, primarily.
So a pink corduroy jacket is wonderful, for example, but you can't wear it all the time. Equally a gun-club check: very enjoyable but also highly recognisable. Not to be worn every week.
A bigger collection would also enable you to have a green corduroy as well as a green tweed. Or a grey cord as well as a grey tweed.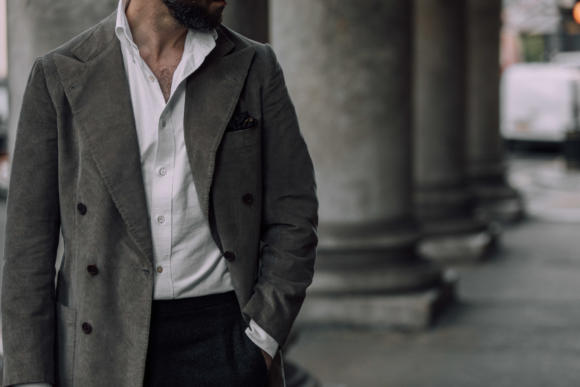 Start simple in design, too
As to the designs of these jackets, I would start pretty simple. There's no point selecting very classic, versatile materials, and then using unusual designs.
So I would go for all single-breasted jackets – or one double-breasted at the most.
It seems boring, but an SB will always be more useful – and if you have one style in a DB, there's a chance you'll want an SB version of it later. It's what happened with my navy hopsack jacket from Caliendo, for instance.
With these first five jackets, my design decisions would be driven just by how formal or casual I want them to be, such as patch pockets on more casual jackets, and flap pockets for smarter ones.
Questions on all this happily received below. Including specific sets of five jackets for your very specific circumstances.