In some ways, summer trousers are more challenging than jackets in terms of cloth, and therefore more interesting.
Trousers present the challenge of having something cool, but with enough body or crispness to hang straight.
Jackets are less restrictive, for while it's still useful to have some body (and drape) to the material, a sharp crease is not required.
And – just as importantly – there is more structure in the pad and canvas to support that cloth.
It's probably worth reading our previous installment in this series, therefore – the guide to Summer Trouser Cloths – before reading this one.
But on to summer jackets.
The options for a summer jacket are broadly the same as with trousers: linen, cotton, wools that are particular for their weave or yarn, and mixes.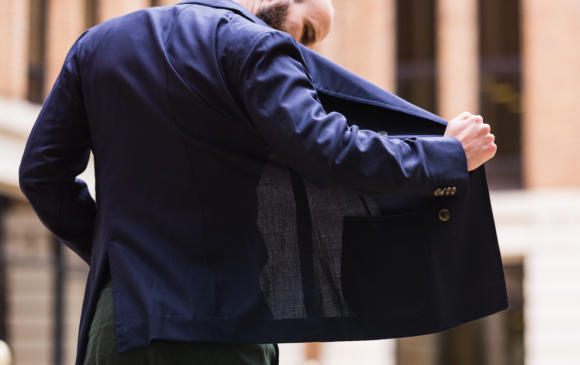 Let's start with wool, for if a summer jacket can be made to work in wool, it has many knock-on benefits (resistance to wrinkling, recovery from wear etc).
Generally, a lightweight wool will be made more breathable and therefore cooler by using an open weave.
It's hard to have an open weave with summer trousers, because a loose wave loses its shape much more easily. They can be a nightmare to cut, in particular, and can suffer from seam slippage.
But in a jacket, an open weave works well. A high-twist yarn also goes some way to mitigate the looseness of the weave.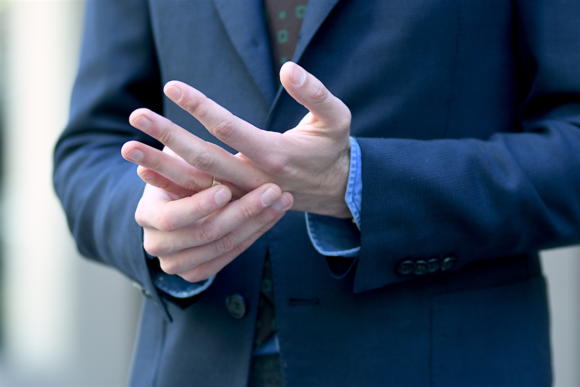 The classic weave style for a summer wool jacket is hopsack.
Hopsack, of course, is the name of the weave and nothing else – so hopsacks may vary hugely in terms of the yarn they use (weight, twist), the closeness of the weave and so on.
But in general, a hopsack or hopsack-like weave will work well for a summer jacket. The weave style is essentially an enlarged plain weave, and other versions of a plain weave can also work.
(A plain weave is better than, say, a twill because it uses less wool per inch and is therefore lighter. See our post on Weaves and Designs for more detail.
From a style point of view, it's also important to note that you generally want some texture in the jacket, to separate it from the trousers and remove any suggestion that it is one half of a suit.
For that reason, it's worth picking the weave with the most texture – which may well not be a hopsack, but a similar plain weave. (Sometimes referred to as a mesh.)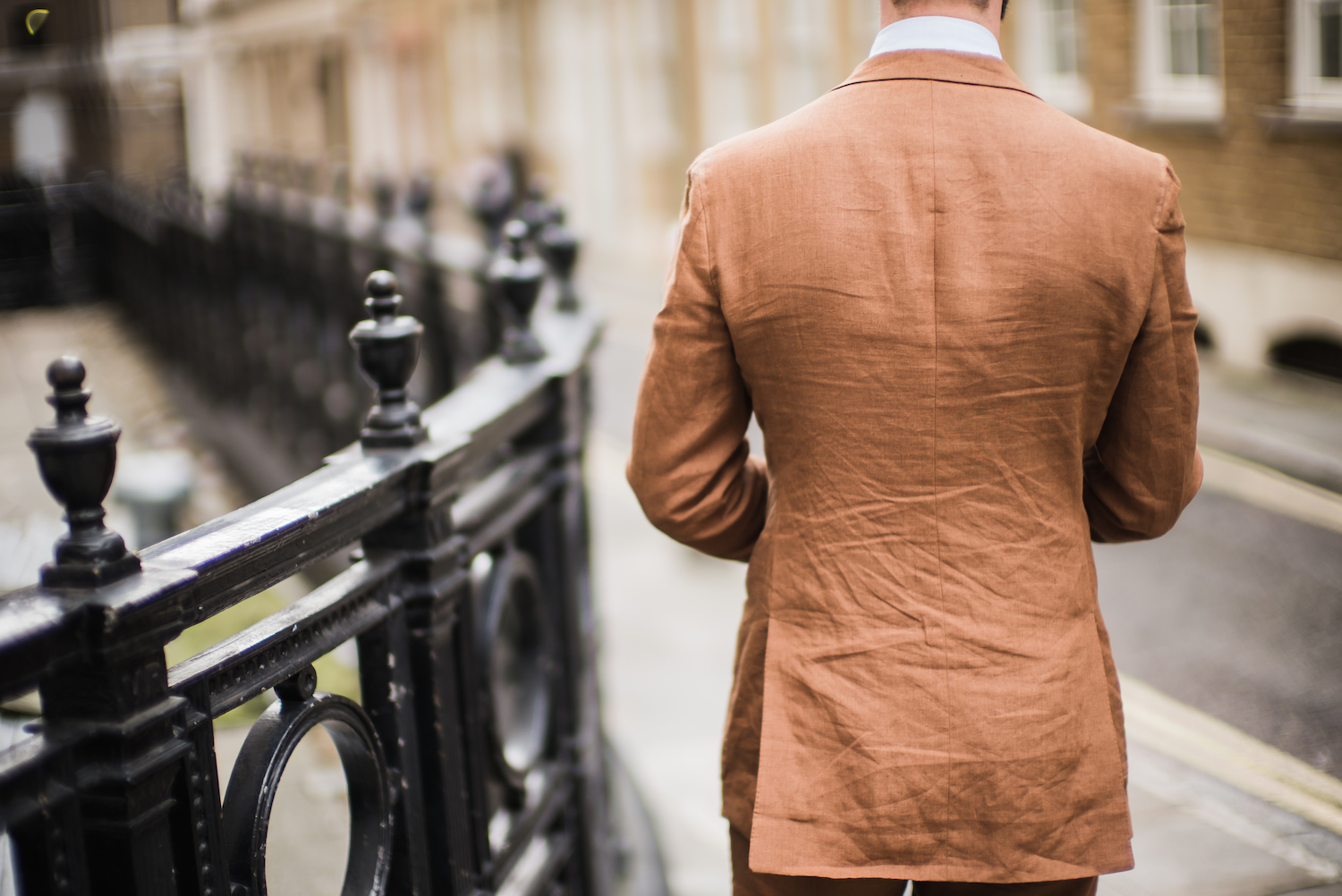 Linen is perhaps the ultimate summer jacketing material in terms of coolness.
It is cool to the touch, breathes well, and has an elegant rumple to it.
However, that rumpling is the thing that can put some people off – either because it is too informal, or because they plain don't like it.
One difference to note between jackets and trousers is that is is easier to get away with lightweight linens in a jacket.
So you can more easily opt for 8 or 9-ounce linens, and those with a looser weave. Where their softness might make a trouser rather shapeless, a jacket is less restricted and has the support of pad and canvas.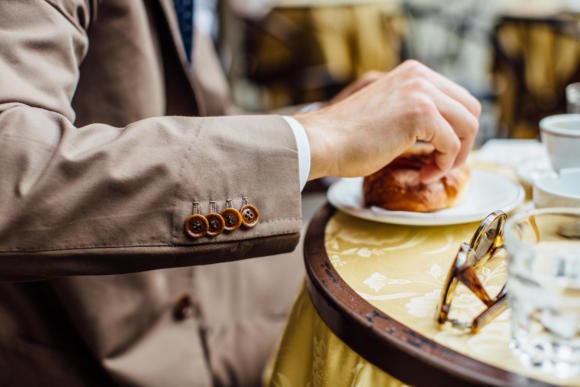 Cotton, despite its lack of stretch, can be an effective and modern option for a summer jacket.
Cottons used for tailoring are light and cool, and where they can wrinkle unattractively in a trouser, this is less of an issue in a jacket.
It can be a 'modern' option because of the way cotton ages, often losing colour at the edges and other wear points, and making it look lived-in very quickly.
Darker colours will show this effect quicker than light ones, and garment-dyed jackets (eg Boglioli) are often specifically created to have the effect from day one.
Last, and for my money best, is a wool/linen/silk mix.
This type of cloth has been offered for decades by the Italian merchants like Drapers and Caccioppoli, but only began to appear in the UK in the past 5-8 years.
The advantage of using three different fibres, in a variety of yarns and weaves, is that a precise and targeted effect can be achieved: the exact amount of lightness, body, and texture.
So a jacketing in a wool/linen/silk mix tends to hang better than a pure linen, have more texture than a pure wool, and look smarter than a pure cotton.
The silk can add lustre or shine if desired, and the linen more or less slubbiness to the texture – for something a touch more casual, than blurs the different colours, and that obviously separates it from the trousers.
The only technical note here is that readers shouldn't pay too much attention to the proportions of all three fibres in the cloth.
Although that is important, the actual effect can heavily depend on the type of weave, the yarn count and the weave. Two cloths might have 50% and 15% silk respectively, but the latter appear more silky and shiny, for example.
Instead, feel the cloth and consider how stiff or soft it is (stiffer cloths will tend to hang more cleanly) and look at the texture and consider how rough or smooth it is (and therefore broadly, how casual or formal).