A couple of years ago, a friend asked me for advice on dressing down his normal suit-and-tie wardrobe.
Like many men, he wore suits (in worsted wool) to the office, and jeans or chinos at the weekend.
The office was becoming more casual, however, and he wasn't sure how to dress down without becoming too casual and unprofessional.
My first tip to him was: flannel.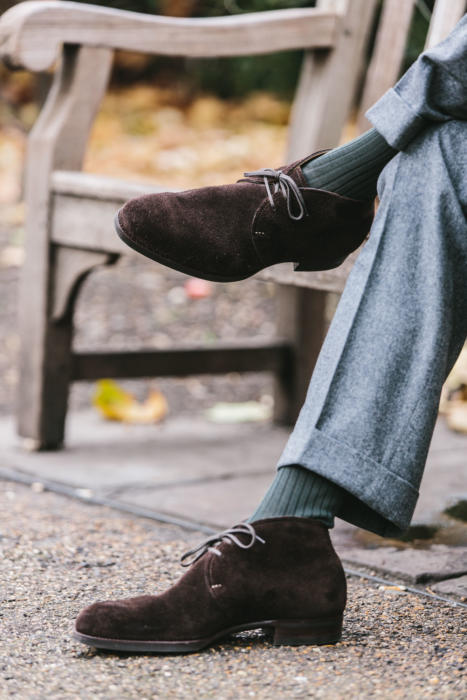 Most men today will have never worn flannel trousers, let alone a flannel suit. Suits for them are worsted wool – wool that has been combed and pressed, made sleek and sharp.
'Woollens', without that treatment, are alien, yet it is they that populate much of this gap between suits and jeans. And their king is flannel.
Flannel trousers – classically in grey but also in navy and other colours – are clearly smart. Yet their fuzzy (milled) texture separates them from normal suit trousers.
They can be worn with a sports jacket to the office – for that dress-down option – or at the weekend with knitwear, for a nice lunch or gallery visit, perhaps.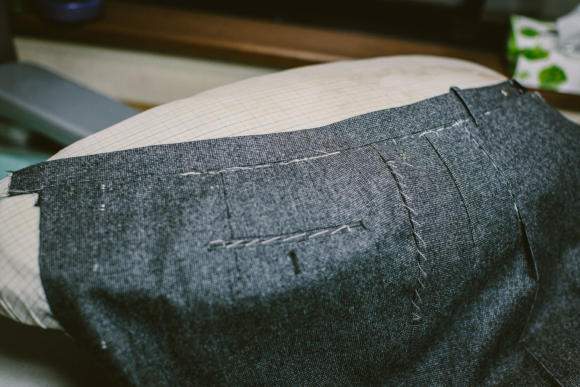 They are so perfect at this in-between role that readers often ask me what the summer equivalent is – when it finally becomes too warm for flannel.
Unfortunately I don't think there is one; neither linen nor the various cottons quite fit the bill.
My friend now has three pairs of flannels, in two shades of grey and one navy.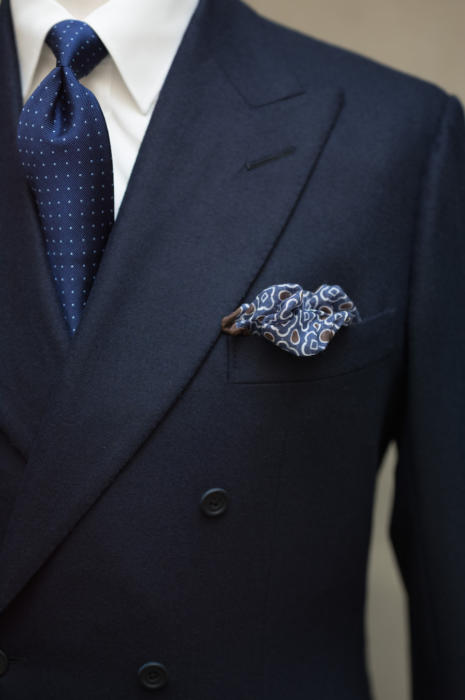 And is considering a fourth.
There is of course, to confuse things, both worsted and woollen flannel.
Flannel can be made with worsted yarn (which uses generally longer fibres, and is then combed) or a normal woollen.
What generally defines a flannel is the milling process, where the cloth is beaten about and the fibres broken, producing that fuzzy effect.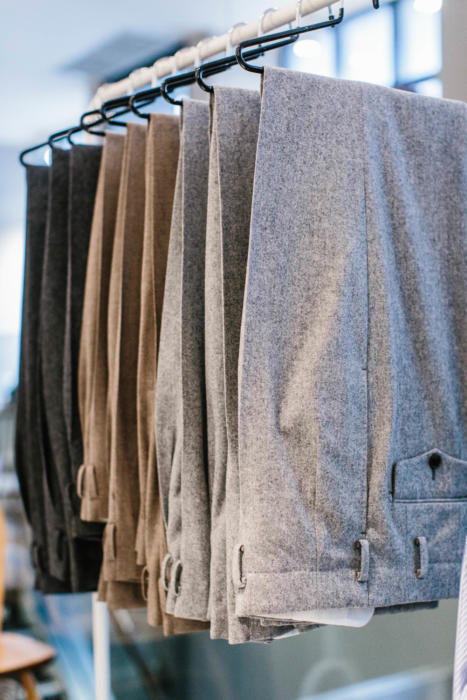 A worsted flannel reacts differently to the milling and will have less texture.
It is generally used for making lighter-weight versions of flannel. (As woollens have shorter fibres and therefore can't be spun into fine – and so lightweight – yarn.)
But to most enthusiasts of the stuff, worsted flannel is not worth bothering with. It doesn't have most of the body and texture that is the whole appeal of flannel.
Woollens as a larger group include most other things that don't look like a classic worsted suit: tweeds, cashmere jackets, cloths for overcoats and so on.
Although flannel is best defined by the milling process, it is also (like most cloths) in practice defined by its use.
So a milled woollen cloth used for a coat is not normally called a flannel. Flannel most generally refers to a milled cloth (worsted or woollen) used for trousers or suits.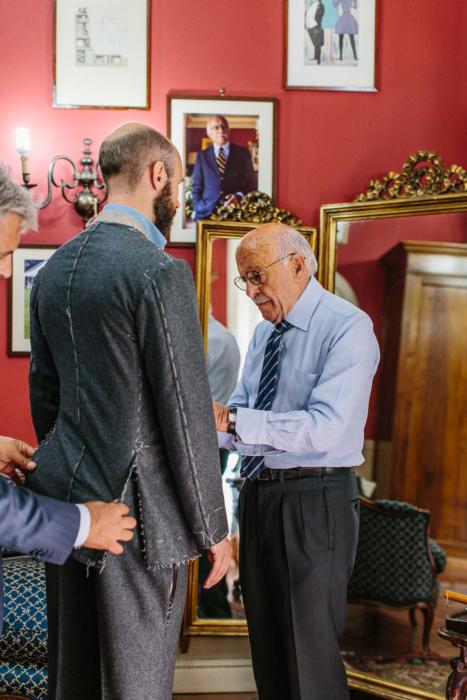 This is actually a fairly clean and universal definition for a cloth. Others aren't so easy.
For example, 'serge' is used to refer to a certain type of trouser, but is strictly speaking just the weave (the name of a 2×2 twill in French).
You can use that type of weave in any material, but serge has come to mean a woollen cloth, with a visible 2×2 twill, that is slightly milled. (There are gradations of milling too – did I mention that?)
To a certain extent, recommendations as to the 'best' cloth also begin to merge into its definition.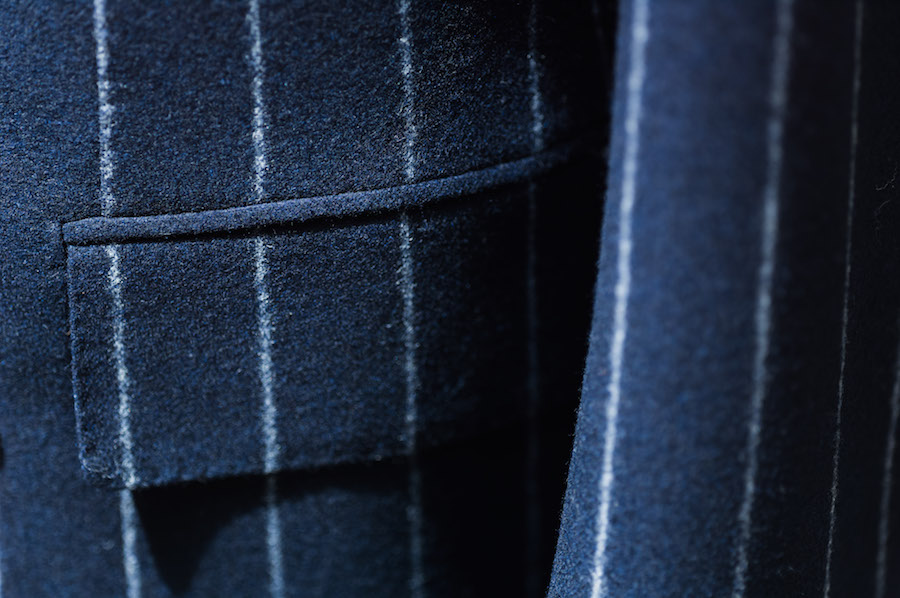 For example, we have said that the flannel enthusiast will insist that worsted flannel is not really flannel. For good, practical reasons around body and texture.
He may then suggest that real flannel should be of a certain weight – again, with good reason.
Flannels that aren't heavy and closely set are lovely to wear, but rather impractical. They lose their crease quickly; they bag at the knees; they can even rip when wet.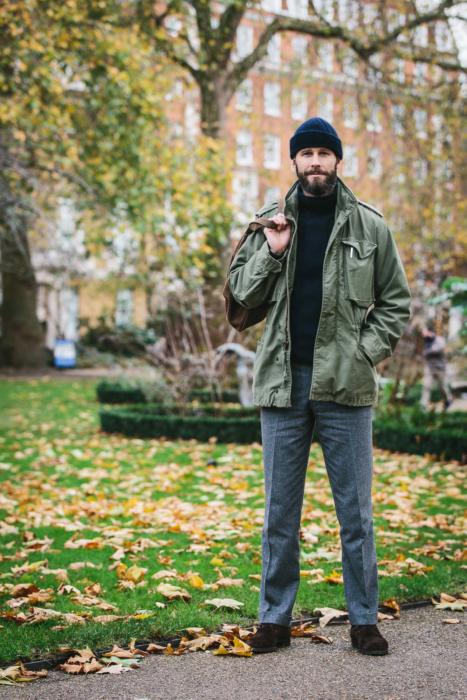 This often puts off the flannel novice. After a few wears, they appear shapeless and unattractive, and he is unlikely to be able to press them effectively.
An argument can be made, therefore, that a flannel should really be 13oz or more – even 15oz. It is only at that point that it can be worn a few times without having to be re-pressed.
In general, English flannels tend to be closer set (more yarns, denser, in the warp and weft) and use thicker yarn. As a result they tend to be heavier.

Italian flannels tend the opposite way, sometimes searching for style at the expense of substance.
If you have no experience and are picking a flannel, an English one is therefore a safer bet.
But there are many exceptions on both sides – particularly given the Italian reverence for English cloth.
Finally, grey flannels tend to be a melange of different shades (one reason they are so attractive).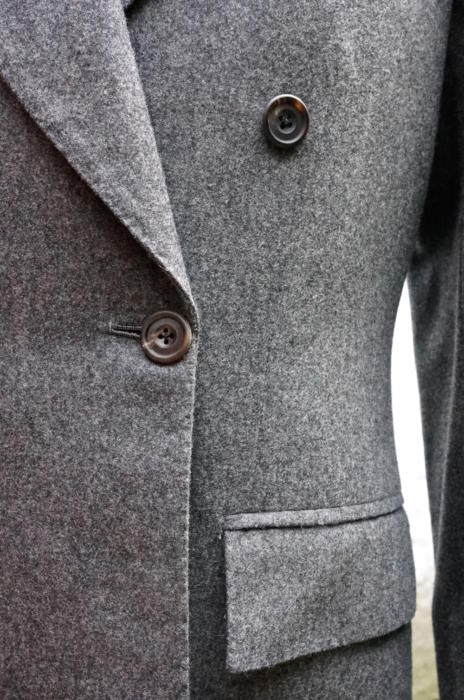 This melange can be achieved in different ways, in the fibre or yarn; but it's a minor difference not worth going into here. Every technical piece must have its limits.
Flannel is one of the great pleasures of classic menswear, and one that communicates readily to the novice – hence my recommendation to my friend.
And while there are many different variations, I would suggest the important thing to focus on is weight.
Get a 13oz flannel, 11oz at worst – particularly in trousers. Your legs don't have as much blood flow as your upper body and don't get hot nearly as easily. Your creases will thank you.