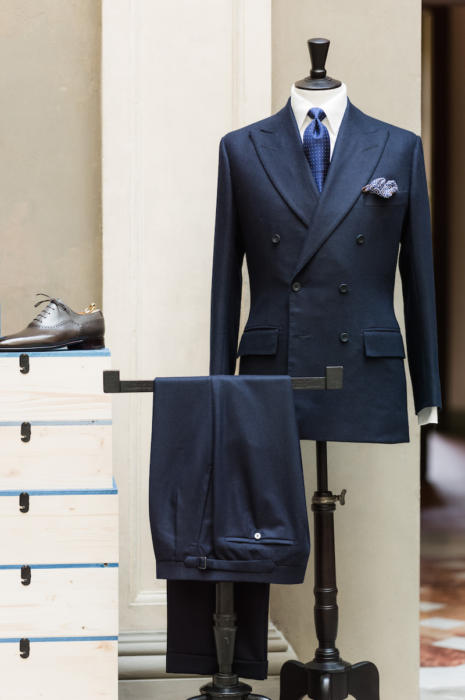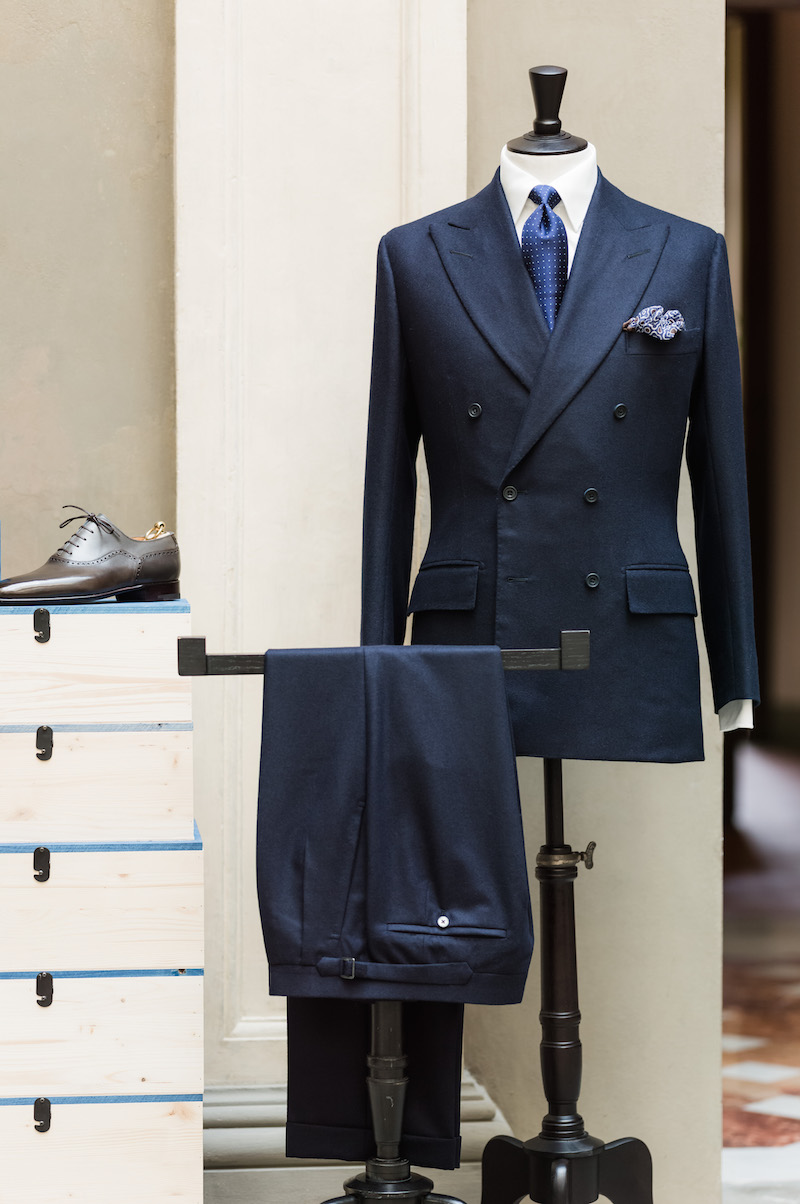 * Update: Going by the 'likes' on Instagram, the outfits currently rank as:
Anderson & Sheppard
Cifonelli
Liverano
Edward Sexton
Panico
Richard Anderson (Do you agree? Join in!) *


These are the six pieces that our six greats of bespoke tailoring made for the Symposium last week in Florence.
As expected, each has a very distinctive style, most clearly seen in the shoulders but also in small things like the opening of the jacket below the button (the foreparts). As always, I'm interested to hear any opinions on your favourite submissions or styles.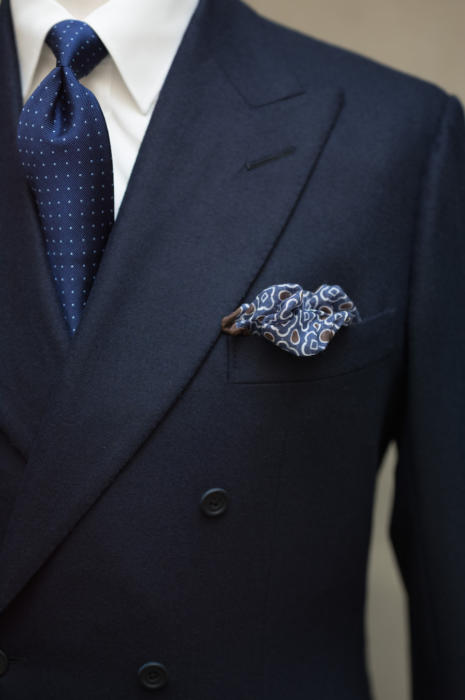 The Anderson & Sheppard suit in navy flannel (above and top) has the house's distinctive belly to the lapel, although as a keen-eyed reader noted, also less drape than commonly.
The trousers have the side fastener on the seam rather than waistband, as I've previously noted I prefer, and the mother-of-pearl button that A&S always uses on its rear trouser pockets.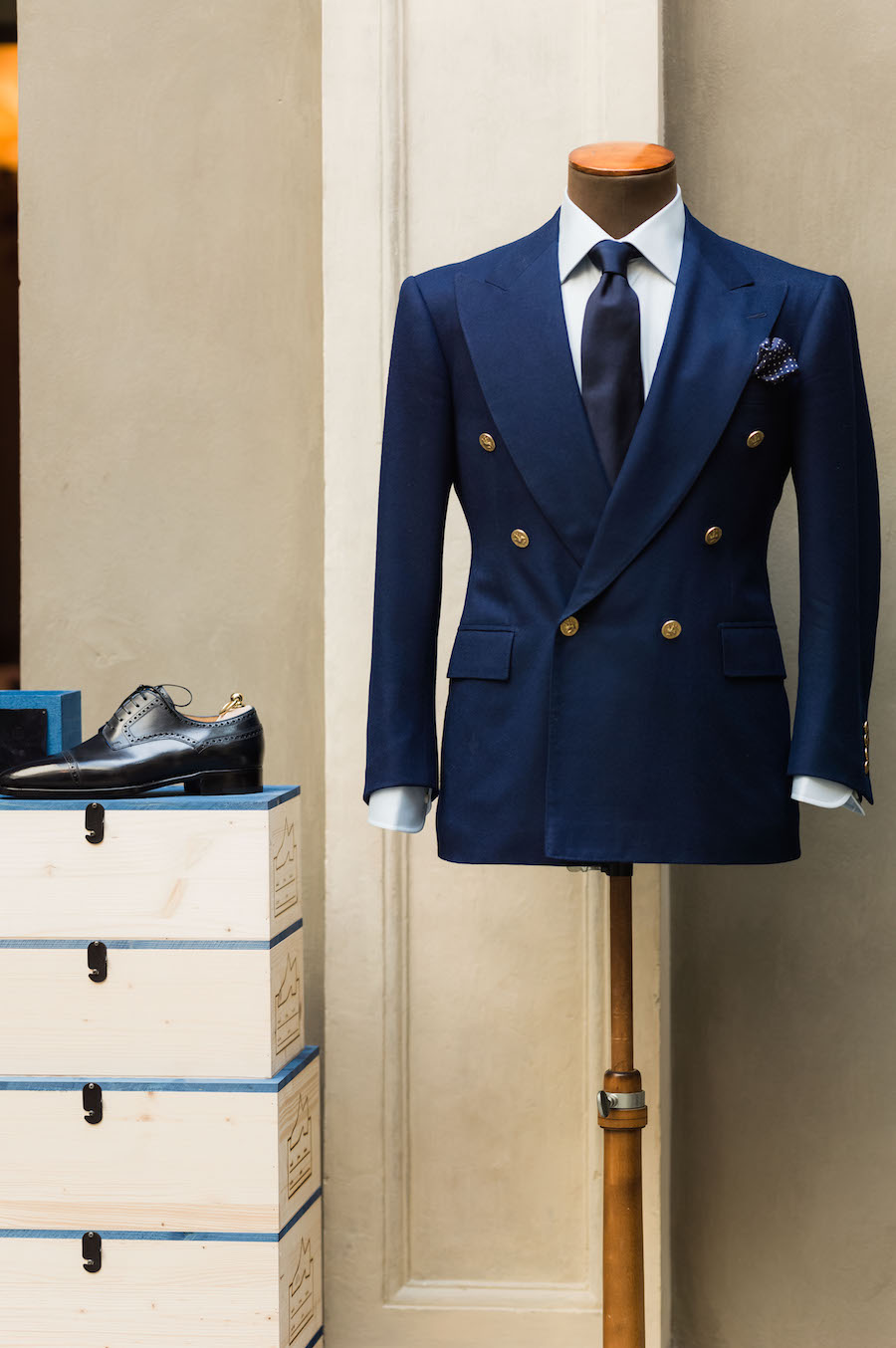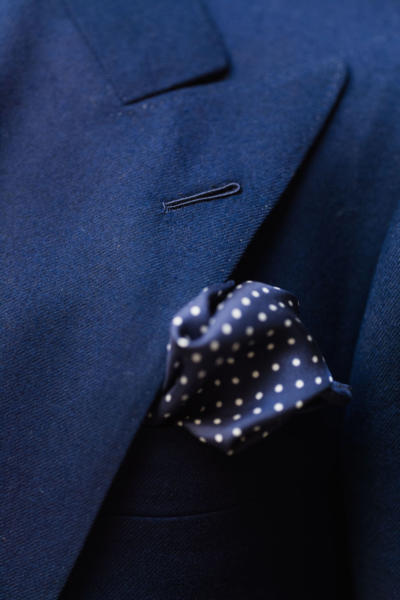 Cifonelli's royal-blue DB is very different. By buttoning at the last row and cutting the cloth to open more across the chest, Lorenzo creates room for the shirt and tie akin to most single-breasteds.
The effect is accentuated by having the jacket slightly shorter; this is usually only employed on jackets not suits.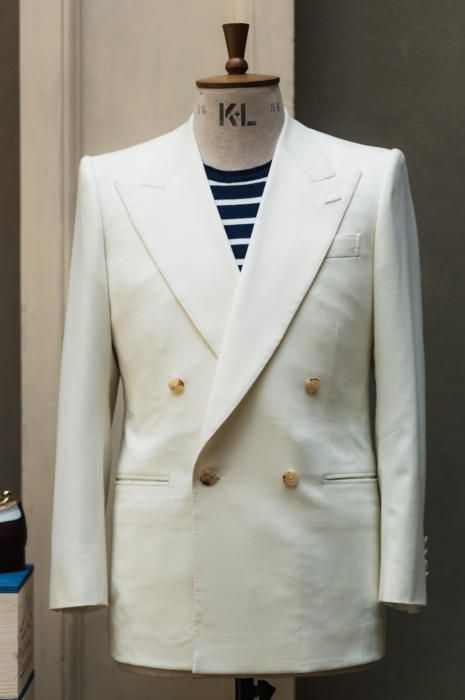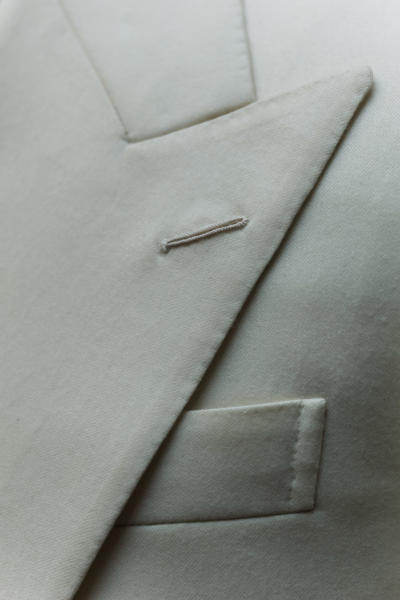 Edward Sexton's cream-flannel jacket has the biggest shoulders of the lot, with a slight curve up towards the sleevehead. For a more casual summer jacket like this he also prefers a 4×2 configuration for the buttons (four showing; two buttoned) and jetted pockets.
Striped knitwear from Anderson & Sheppard.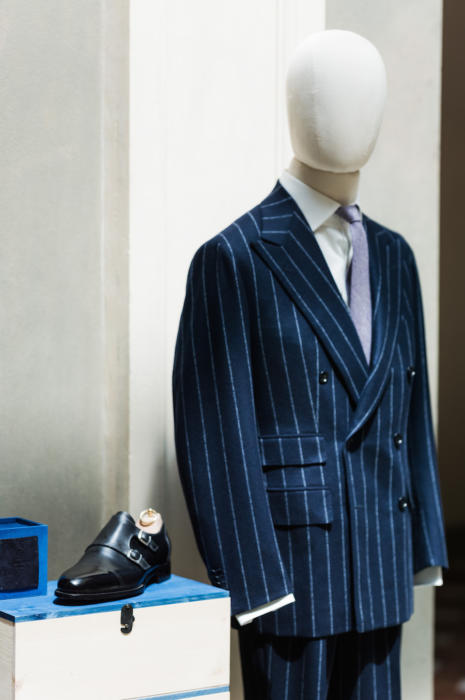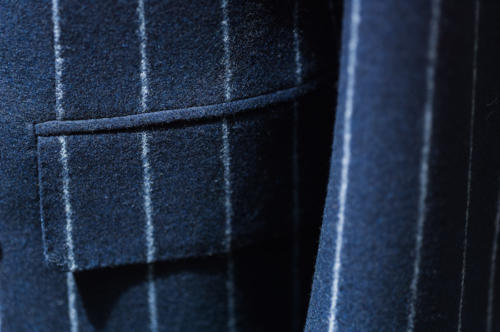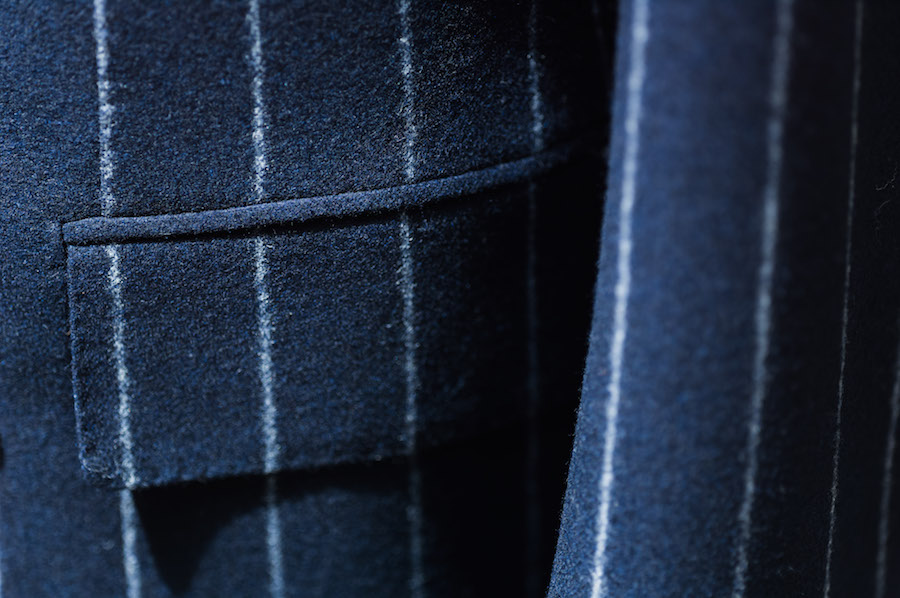 Antonio Panico's chalk-stripe DB is immediately identifiable by its soft shoulder and 'shirt' sleeve. Unlike most English tailors he also runs his front dart all the way to the bottom of the jacket, in this case hiding it cunningly along the line of a stripe.
All shoes suggested for the outfits are from Stefano Bemer.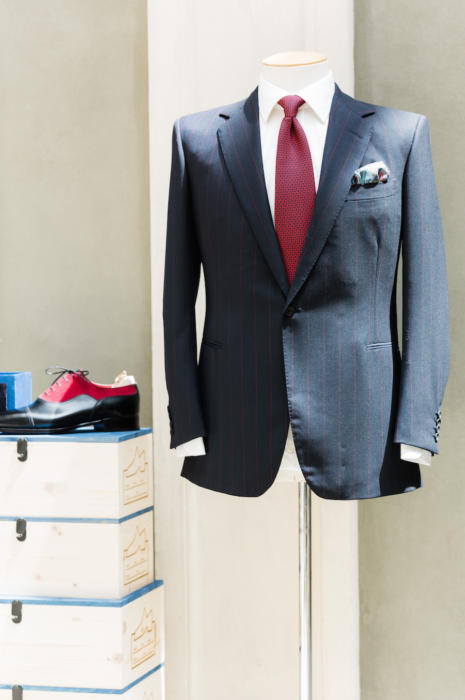 Richard Anderson's suit jacket has perhaps the squarest shoulders of the bunch, with considerable padding and a structured chest. He also cuts a high notch to the lapel and uses a characteristic one-button stance, with relatively open foreparts.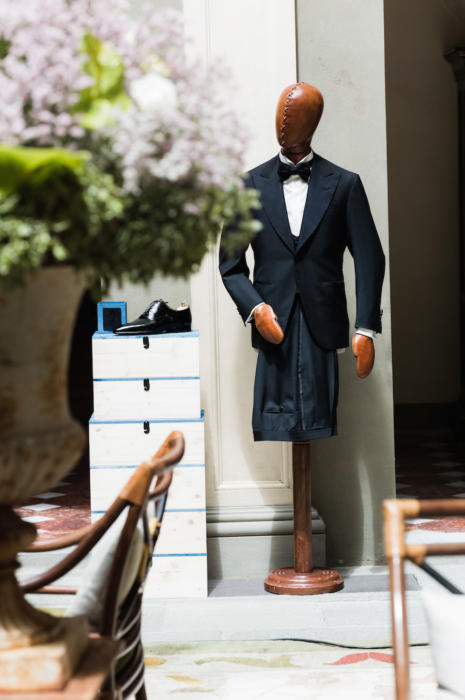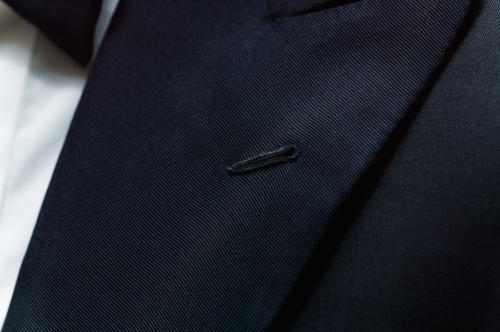 The Liverano tuxedo has the most open foreparts of the lot, however, with a definite sweep away from the waist button that is mirrored in the broad peaked lapels.
The jacket is also cut with a generous chest and is matched with a U-shaped waistcoat.