Last year, while in Japan at Bryceland's, Salvatore Ambrosi offered me two pairs of his new ready-to-wear trousers to try.
Regular readers will remember that the bespoke trousers I had from Ambrosi the previous year suffered from consistency issues. The fit was often good, but there were persistent mistakes.
Since then Salva has expanded into ready-to-wear, often with fit adjustments available.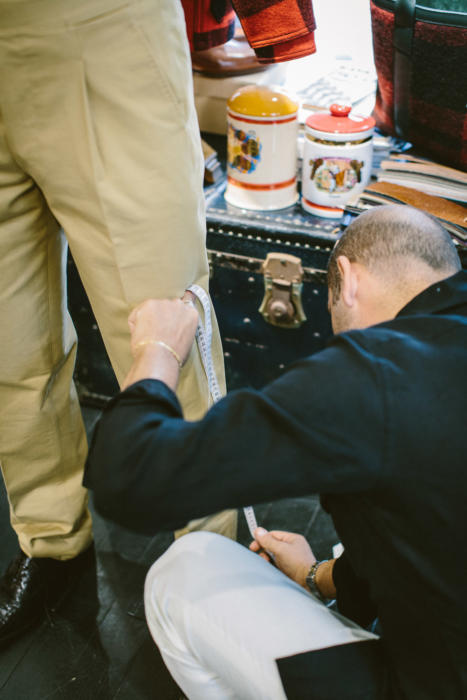 The trousers vary between different stockists: Bryceland's, The Armoury NY and The Armoury HK all have slightly different styles, for example.
They're made to the same level as bespoke, so have a huge amount of hand detailing, tacks, pick stitching etc. That all makes them pretty pricey - around $800 at those three locations.
Having liked the fit and style of Salva's trousers, despite the issues, I was interested to explore adjusted RTW as an alternative.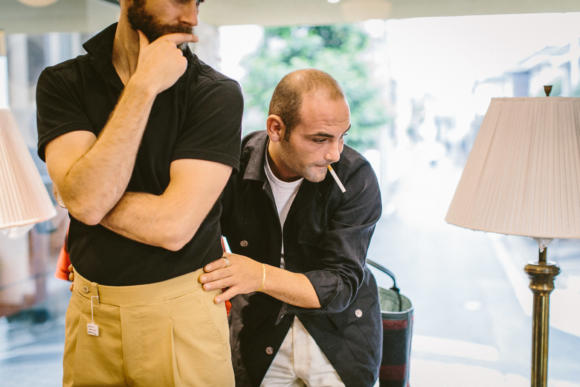 I was also curious to see how things had changed - Salva had mentioned to me in passing that he was focusing more on order notes and production consistency.
When we met in Japan, he had new order sheets on which to note all the various requests, and assiduously took everything down.
(He also mentioned that, following my comment on his use of plastic buttons, all his trousers now use corozo.)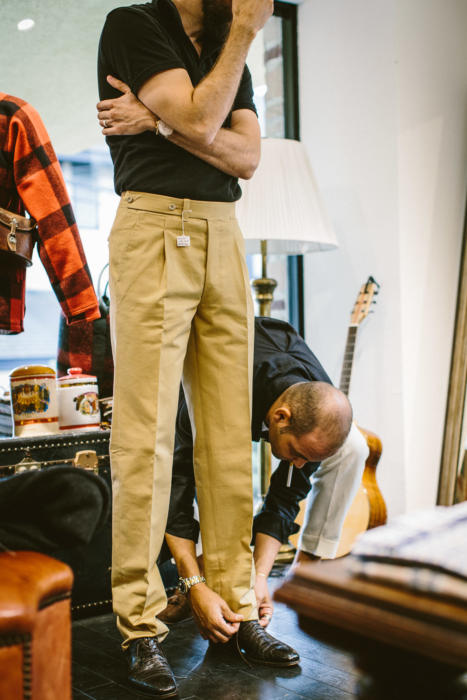 Ethan (Newton, Bryceland's founder) has two specific styles: one higher waisted with two pleats, the other slightly lower waisted with a single pleat and a more extended waistband (pictured).
I was particularly interested in the difference in rise in the former, which was much higher at the back than the front.
Most tailors will try to have a similar rise at front and back, with the view that a horizontal waistband is more attractive and flattering.
But I've often found that this can be at the expense of fit, and my bespoke trousers often end up being slightly higher at the back.
Ethan (below) agreed that most trousers fit better with a higher back rise - although it is dependent on the physique of the customer. And it is more useful the higher the rise.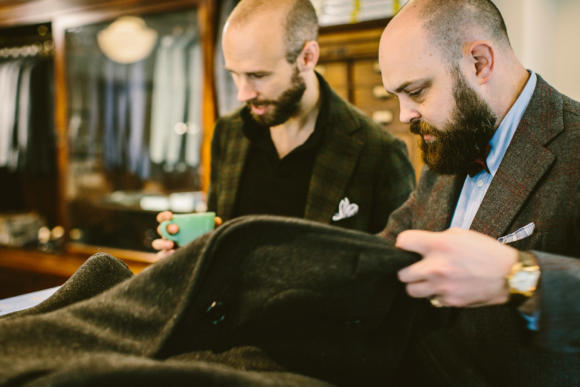 I ordered one pair in each style - a tan cotton in the single pleat and a pale linen in the double pleat.
The results were much more accurate than before. The length and waist were perfect, and all the details were correct.
Indeed, one style point that I thought was wrong actually turned out to be correct - with Salva sending me a picture of the order form to prove it.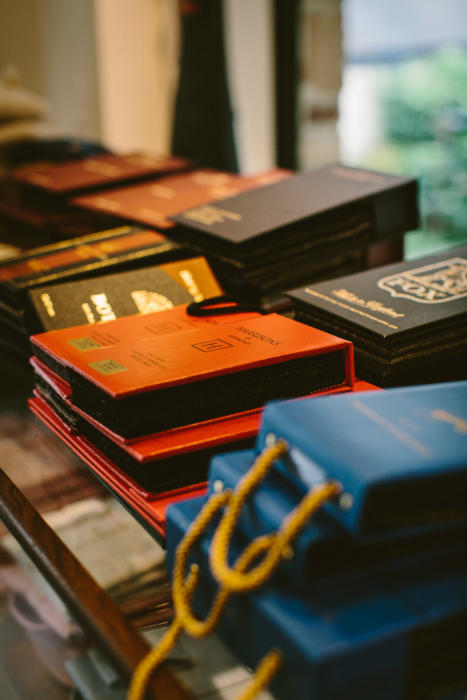 But there was one issue with the fit on the cotton pair. The seat appeared to have been made smaller, not bigger, and as a result they were very tight - almost unwearably so.
This is only one issue, but of course the problem with having trousers made in a foreign shop by a (differently) foreign tailor is that there is no immediate means of recourse. Salva doesn't currently do trunk shows in London.
I'll likely wait until Pitti and give them back to him, though I could also have them adjusted locally.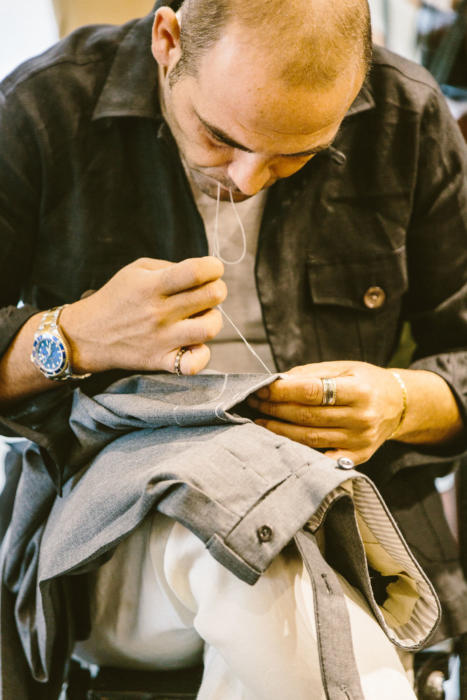 Aside from consistency, price might be an issue for Ambrosi RTW, as for $800 you could have good trousers made bespoke with the same level of workmanship.
That said, the style and fit elsewhere was perfect, as before.
Particularly nice touches were the extended waistband design and the gun-holster side adjustors on the linen pair.
I'll post pictures of those as I wear them.
Salva, by the way, is wearing a beautiful black-linen overshirt from Bryceland's.
Photography: Jamie Ferguson @jkf_man