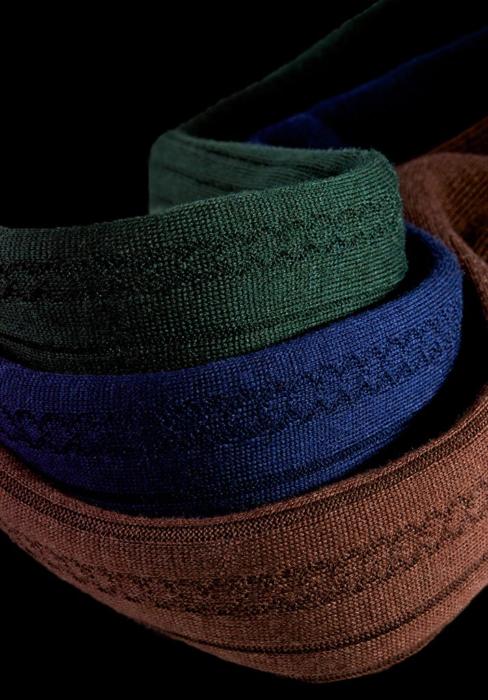 UPDATE: Bram is now offering free shipping for all orders of three socks or more, which include one Diamond Rib pair (our design above). Go through to checkout on the store and the shipping charge will be removed
We had such a lovely response to the Perfect Socks collaboration with William Abraham that launched in December. Of the 100 pairs, only a few are left, and those in the more extreme sizes. Thank you everyone – it means a lot, particularly with such a different and high-priced product.
When Bram and I saw the response in that first week, we immediately put in an order for two more colours – in blue and brown. I'm glad to say those two are now available on the William Abraham site, to ship today, and Permanent Style readers have exclusive access to them at the links above. The new colours will be opened up more generally in a couple of weeks.
I'd describe the two colours as indigo-blue (a touch of red in there, subtle alternative colour with navy suits) and spice brown (slightly pale, nice with odd trousers – green, brown or cream).