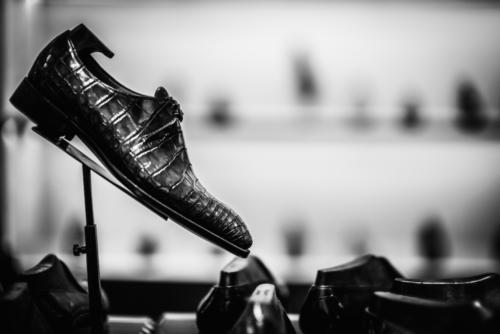 A tailor commented to me recently that the problem with people today is they are too materialistic. I think this misses the point slightly – and an exploration of it highlights an important aspect of the approach we advocate on this site.
Materialism has come to mean greed and avarice. But at its heart, it is about a desire for material things. For physical objects – things that can be appreciated for their texture, line and colour.
Also, importantly, things that we use and are part of our everyday lives. That can be a chef's knife, an antique table or a racing bike. As well as a well-made shoe.
We interact with these things physically. We touch and feel them, often bodily. They make aspects of the way we conduct our lives easier, more pleasurable, or simply more beautiful.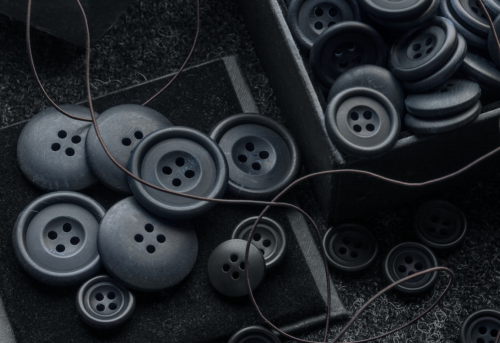 There is depth and richness in their appreciation, and it should not be undermined by an association with sheer volume.
I'd suggest that is better thought of as consumerism. This pleasure, of pure consumption, is one we all experience – the retail high, whether associated with shopping bags, swiping a credit card or clicking a 'confirm' button. It releases adrenaline, quickens the pulse (and can often lead to poor decisions as a result).
We all know the thrill of it, but its pursuit is very different to the enjoyment, over time, of the object itself.
I appreciate the craft, the engineering, of my Gaziano & Girling shoes almost every time I put them on. I look down, at the way the welt is hidden as it runs under the waist, and smile at the illusion of delicacy.
Every time I oil my horsehide leather jacket there is a double helping of material pleasure – in applying it myself, by hand, and in the anticipation of how it will feel across my shoulders.
There is similar joy in the sharpness of a shirt collar, the softness of a cashmere overcoat, or the life of a delicately pressed silk tie. Few people appreciate these things. We need more materialism, not less.