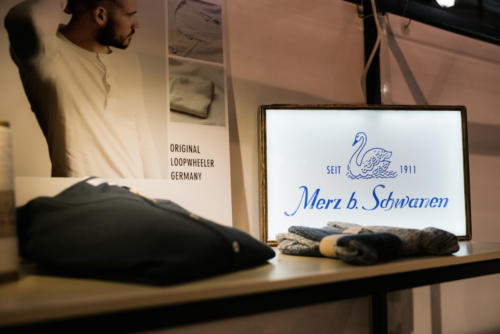 German brand Merz b Schwanen has changed quite a lot since it was taken over Peter Plotnicki (below), having been bought up, moved production and overhauled its product. But thankfully the changes have been in cut and design, rather than fabrication.
In some ways Merz's story is similar to that of Sunspel, which was bought in 2005 by Nicholas Brooke and Dominic Hazlehurst, and re-launched with a modernised line of product that updated many great pieces from the Sunspel archive.
Fans of heritage are often sceptical of such re-launches, presuming that the buyers will play on the brand's history without honouring any of its values. But it's worth giving them the benefit of the doubt, to begin with, if only because without the new owners such companies would often have just ceased to exist.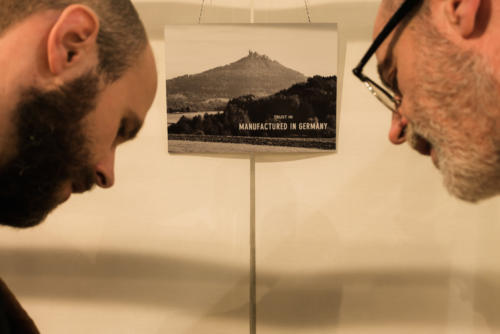 Merz had ceased trading when it was taken over by Peter, but he has done a good job at reviving it. Although the Merz factories closed seven years ago, Peter found another manufacturer using the famous loopwheeler knitting machines in Germany, and started production there.
Interestingly, although some would emphasise the fact that Sunspel has its own factory, the loopwheeler production is much more unusual, and most of the Merz collection is centred around its distinctive seamless look – where Sunspel has branched out far more, into shirting for example.
For those that don't know, loopwheeling is an old technique for knitting garments in a circle, creating a tube of fabric without any seams. It was patented in 1926 and died out in the 1950s. It produces a slightly irregular knit but also one that is very dense and soft.
That density is largely down the slowness of production, which means less tension is put on the cotton. Most loopwheelers can only produce around one metre of fabric every hour.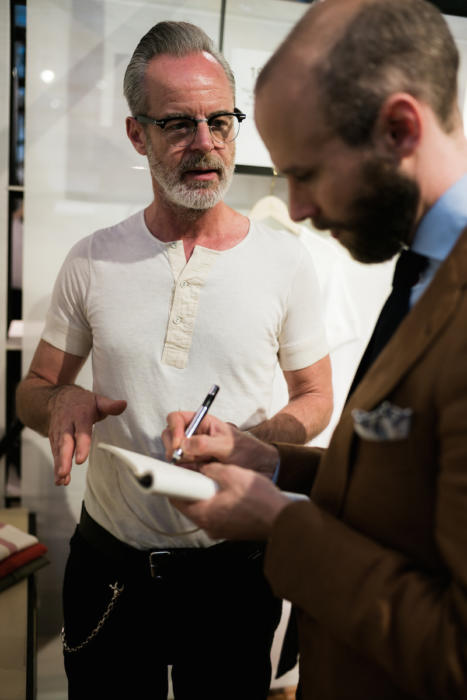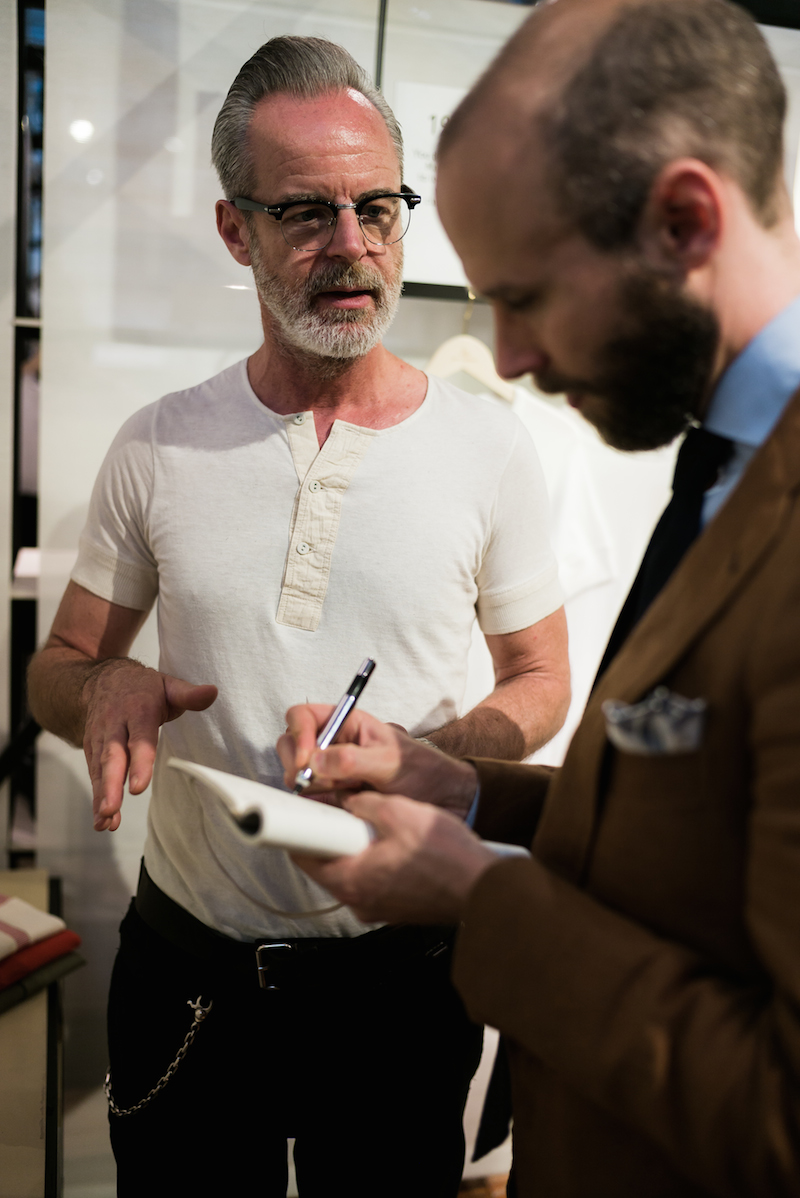 "We were so pleased to be able to keep that technique when we moved to the new factory," Peter told us. "But the product still needed a lot of work."
The traditional sweatshirts that were made with loopwheelers (most famous under American athletic brands like Champion) had a very wide body shape, and sleeves that were entirely straight – the same width all the way up. There would sometimes be a triangle insert under the arm as well, for extra movement.
"They were very baggy," says Peter. "We had to slim them down rather, as well as reshape the sleeves." Peter has also been working on new products and materials, such as versions using Sea Island cotton.


I've worn Merz button-facing ('grandad' style) shirts as undergarments for a few years now, and the loopwheeler technique does create a distinctive softness – yet with good body and stretch.
The weight makes most of them impractical under dress shirts, but I often wear them under a shawl-collar sweater or casual jacket. Personally I also think that is more flattering, as the low-scooped collar does not suit many men.
Merz and Loopwheeler in Japan are the two biggest companies selling loopwheeler products today – and Merz is stocked in Trunk and Son of a Stag among other places in London. It is also sold in a dozen or so stores in the US and No Man Walks Alone online.