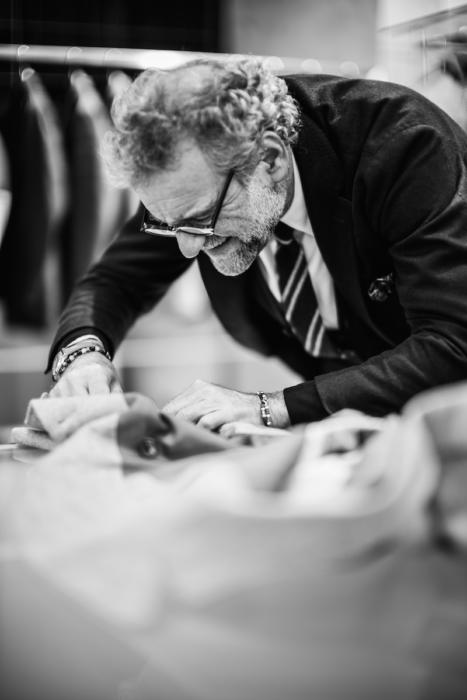 I interviewed Vincenzo Attolini (above) back in January. This post is therefore a little late, although the advantage is the clothes will be dropping into shops now, unlike other pieces from trade shows where you have to wait at least six months to be able to buy anything.
In the picture above he is scrutinising the work on my Cifonelli DB jacket. He found it quite fascinating.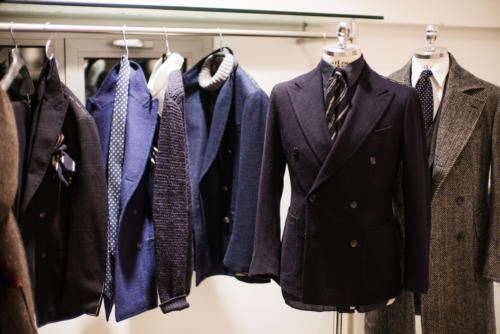 Vincenzo Attolini sells ready-made and made-to-order tailoring under his brand Stile Latino. It is made in Naples and has a distinctive southern Italian softness. The default is no shoulder pad – there may be one, but only on a slightly more formal jacket.
The style is younger than the more famous brand, Attolini, run by Vincenzo's brothers Massimiliano and Giuseppe. (Vincenzo split off 10 years ago.)
The colours of Stile Latino are stronger, the cuts are tighter, and the jackets are shorter. There is also more emphasis on texture, with a surfeit of shantung ties and casentino coats. Nothing outlandish for those of us used to buying sartorial clothing, but definitely with an accent on youth. In Vincenzo's words: "It must be sexy, it must be tight!"
I can see that description putting off some readers immediately. Certainly, Stile Latino won't be to the taste of traditional bespoke customers. But there may be a market among younger readers for whom bespoke Neapolitan tailoring is the most formal thing they would ever wear – and the rest of the time want something with a distinctly Italian style, and a strong quality level.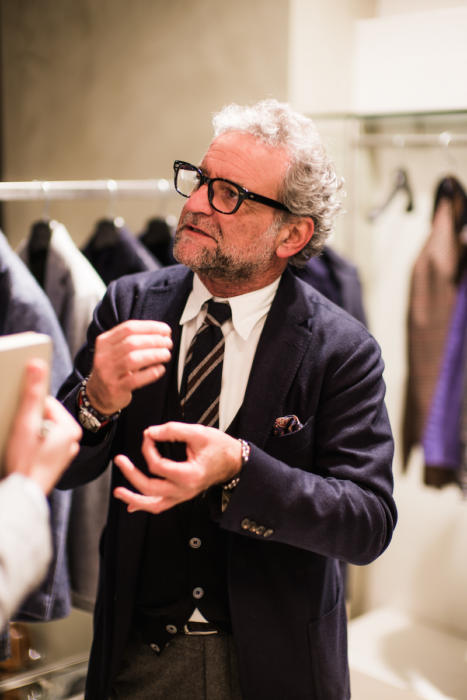 For one thing Vincenzo is keen on is quality. Despite being a younger-orientated brand, he doesn't spend any less on materials than his siblings, or on trimmings – canvas, melton and so on.
Indeed, for him this is where many of the Neapolitan brands have gone wrong in the past 50 years. "My grandfather [also Vincenzo Attolini, the founder of the Neapolitan style of tailoring] stripped down the traditional English suit. He took out the heavy canvas, the heavy shoulder pad, and made it shorter and closer fitting.
"But he still left the fundamentals there. There was always some form of shoulder pad, and a linen chest canvas if not a horsehair one. The mistake many Neapolitan companies have made is that they strip out everything, all padding and all canvas.
"This can make a jacket very shapeless. The only way to get away with that is to have a heavier material – in an overcoat, for example. And in any case you have to cut the jacket closer as you take out the structure. It has to use the body more."
Not everyone would agree that a lighter-structured jacket has to fit closer to the body, but he's certainly right that many RTW Italian brands skimp on the canvas, creating pretty shapeless garments.


Interestingly, Vincenzo is forthright in only using handwork that he thinks is worth the money. He doesn't use hand-sewn buttonholes, for example, because he considers that the vast majority of hand-sewn buttonholes in Naples look worse than the best machine-sewn ones (he may have a point there).
The problem with quality materials, and a good-sized collection, is that Stile Latino is expensive. Suits are around €2600, with an extra 20% for made to measure.
This might be the biggest issue. At that price many with access to a Neapolitan tailor will end up going bespoke. And those looking for the style ready-to-wear might go for cheaper brands like Eidos Napoli or Sartoria Formosa.
Vincenzo did offer to make me a jacket and overcoat made-to-measure, in order to demonstrate the value of that service. So we'll have first hand experience soon.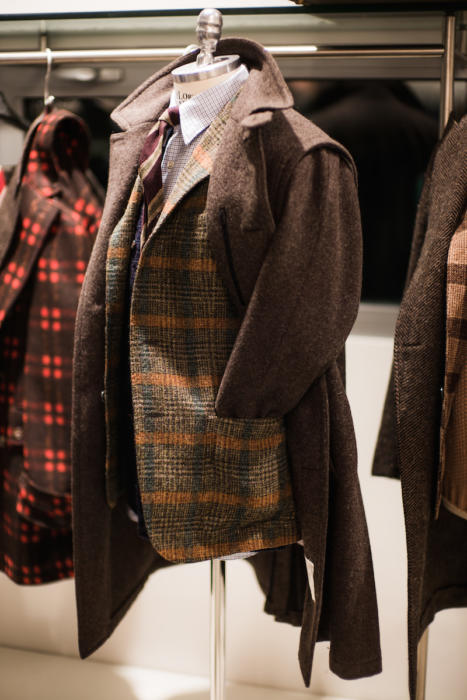 Stockists (not available on the Stile Latino site):
EUROPE
OGER – Amsterdam

PAUW – Amsterdam

VAN DIJK – Waalwijk

DEGAND – Brussels

NITZ – Brussels

VERDI – Antwerp

BRAUN – Hamburg

MOELLER & SCHAAR – Frankfurt

DIEHL & DIEHL – Frankfurt

UNUTZER – Munich

LODENFREY – Munich

WEINBERG – Zurich

CARIOCA – Geneva
USA
AXEL'S – Colorado

GEORGE BASS – New Orleans

HEIDLIGH'S – Dallas

COWELL – Denver
JAPAN
KOREA