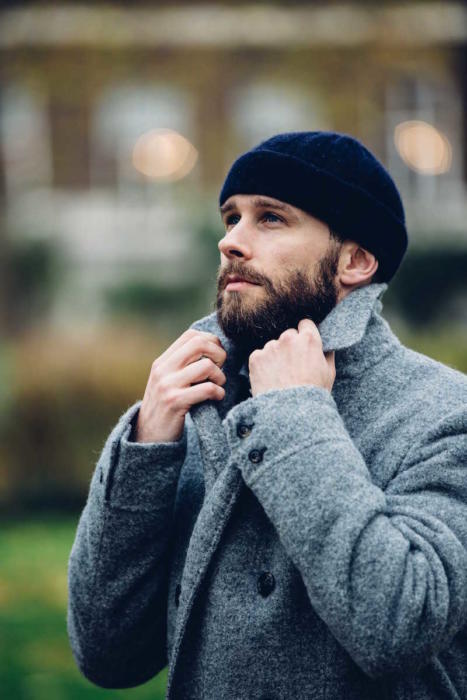 For men who – for reasons of economy or laziness – want a coat that will go with everything, this might be the perfect candidate. But that doesn't necessarily mean I'd recommend it.
It was made for me by Stile Latino, the Neapolitan brand founded by Vincenzo Attolini. Vincenzo is part of the famous Attolini tailoring dynasty in Naples, being one of the three sons of the founder, Cesare Attolini. He left the company to create his own, younger and more innovative brand 10 years ago. (Full details in the interview with Vincenzo here.)
The coat was made to measure, based on a design you can see pictured in that original post. Like the original, it is entirely unstructured. Not just no lining, but no shoulder padding, no chest canvas, nothing. It is just stitched cloth.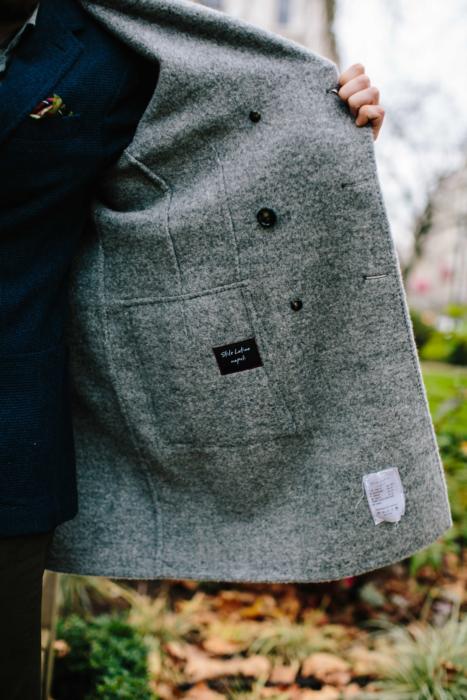 The design of the original was a little too loud for me, being an enlarged black-and-grey houndstooth. Those coats look great on their own (as a reader commented at the time) but mean everything else you wear has to be toned down. Not what you want in a coat.
Most of the 40-odd cloths I could pick from for my coat were also unusual, but often in their texture, rather than pattern. The strength of Stile Latino (and, to be fair, several other Neapolitan ready-made brands, such as Salvatore Piccolo) is their variation of texture, colour tones and finishings.
The grey wool I selected is unusual for its extreme milling. Most cloths will go through a milling process as part of their wet finishing, which explodes the fibres and often binds them together. It is a key part of the character of flannel.
But this wool has been milled in such a way, and then steamed off, that the surface is pretty much just fuzz. It creates a very soft, spongy effect – and a casual style. People who touch it instantly say how soft it feels – although it's a very different softness to cashmere.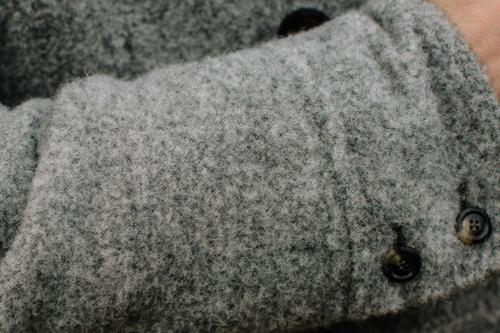 The spongy material and unstructured make are the main reasons it bridges formal and casual clothing. It's also helped by the combination of styles: double-breasted, but patch pockets; great-coat lapels, but slim.
It could work with both jeans and a suit, and I'm sure this casual, knitwear-like style is a reason I've had so many compliments when I've worn it.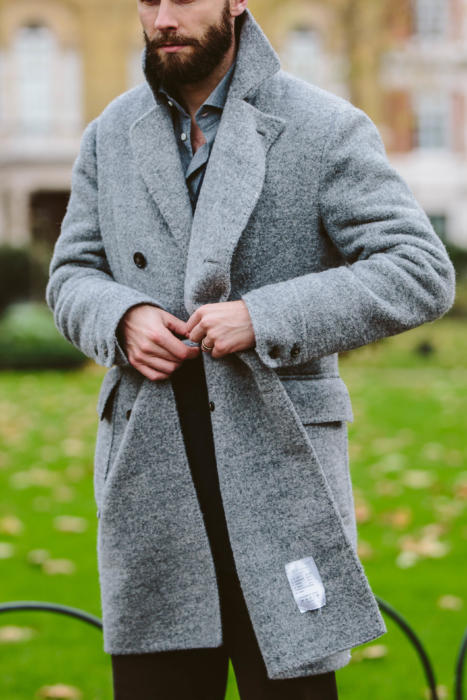 But if I was going to recommend a coat that bridged casual and formal wear, it wouldn't be one that stripped out all the structure.
Better to completely change the style of the coat (like a pea coat); to pick a cloth and cut that sits between the two (like a tweed raglan-sleeve); or to retain the structure but at a light, Neapolitan bespoke level.
The problem with a complete lack of structure is that the coat loses all drape and line. It's more sweater than coat. I understand the appeal – it looks sartorial but feels very relaxed, lightweight and comfortable. But I'd make that casual/formal bridge in other ways. (It is also likely not to age well – is already turning up at the cuffs.)
The fit, by the way, was fine but not perfect. It is a touch too big in the back and the sleeves are an inch too long. I deliberately asked Vincenzo to pick the length, as I thought this was a fundamental part of his style, but I would have it a good two or three inches longer.
Interestingly, it has a very high, small armhole. Usually a good thing in tailoring, but combined with the lack of structure, it makes it very difficult to get on.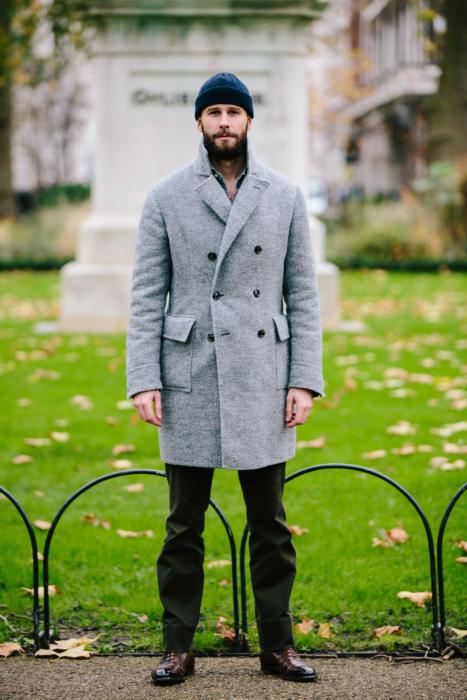 Price: €1900 ready made, €2400 made to measure.
I will review the jacket – also from Stile Latino – on Friday.
Both are worn with:
Grey shirt from Simone Abbarchi

Green chinos from Incotex, at Trunk

Brown bespoke oxfords from Gaziano & Girling

Navy cashmere watch cap from small shop in Naples (I forget the name)



Photography: Jamie Ferguson @jkf_man