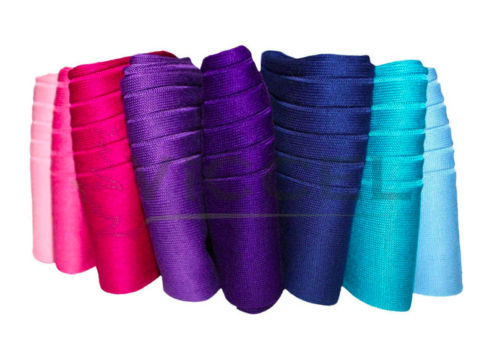 For the past month I have been testing Viccel socks, a Turkish manufacturer that pretty much only sells through its own website. If they tested well, I hoped Viccel would be a good value alternative for over-the-calf hosiery.
There are several good sock manufacturers out there, mostly in England, France and Italy. I've covered many of them over the years, and am particularly fond of Bresciani. But they all sell over-the-calf at around the same price – £15-£25.
That's a lot for a pair of socks, particularly if you just want basic cotton in basic colours (navy, grey, green, burgundy). Viccel's cotton starts around £9 or $12.
A large part of the Viccel range is heavy cotton (60/2 yarn gauge – 60 kilometres of 2-ply cotton in a kilo of yarn) and I was initially put off by that. But there is also a good cotton dress-sock and patterned dress-sock range, which is 70/2 and not far off the 90/2 or 100/2 used by some of the top-end makers. (I didn't test the merino or merino/silk mix.)
Does that difference in yarn gauge matter? I don't think so. I noticed no difference in the coolness or comfort. I think it's rather like a hand finishing on a shirt – nice if you like the best of everything, but not really required in a wardrobe basic.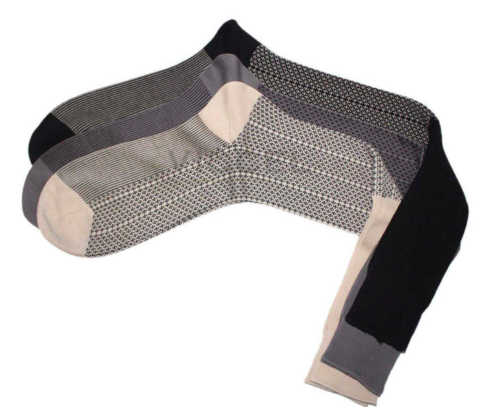 The socks were also quite long and, at first, quite slippery. The slipperiness disappeared after a wash or two, so not problem, but they didn't shrink so some remain quite long (and I'm six-foot tall). Having them slightly long is better than being slightly short, and slipping down, but still not ideal.
The Viccel styles also tend to have a large section of ribbing – a good three or four inches – at the top of the sock. This keeps them tight and stops any chance of slipping, again, but I found some too tight in that area.
Still, I feel I'm looking for things on the negative side, because overall Viccel performed very well. Comfortable, breathable, with a nice look and feel and some interesting designs. They have also lasted well – in the past month I have deliberately worn and washed one pair 10 times, with no visible effect on the colour or cloth.
If anyone is getting into classic menswear and needs to fill up on over-the-calf socks, I would recommend trying Viccel. You can order from their website at www.viccel.us.
Details for those that want them:
Needle count ranges from 88 to 200 needles
Staple length of the cotton is 30.16 mm-31.75 mm (Giza 80)
Egyptian mercerised cotton
Viccel makes for a few private-label brands, but only a few. It represents about 20% of production.
They don't sell through any retailers, merely their own site, to keep prices down.
P.S. I do hope no one objects to over-the-calf socks. They are the only choice for anyone that takes hosiery seriously….