My favourite pieces on No Man Walks Alone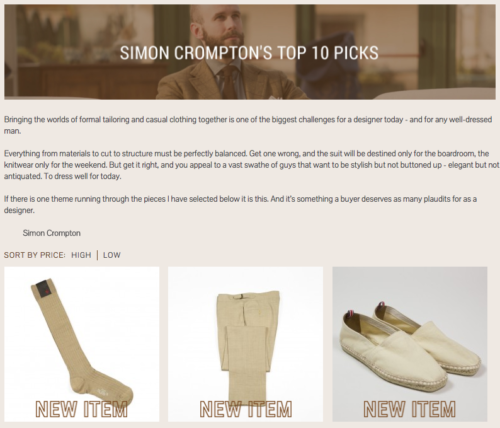 Greg at No Man Walks Alone asked me last week to write an article picking out my favourite pieces from their new stock.
You can see the article here. Generally I focus on style advice, given there is often already some strong technical detail on the descriptions. If you click through to each individual piece, you can see my comments.
As I mention in the piece, getting a sartorial angle on casual wear is something I find particularly interesting and think is particularly hard. It's why I like pieces like the field jacket and hemp/wool trousers.