Come to dinner at Huntsman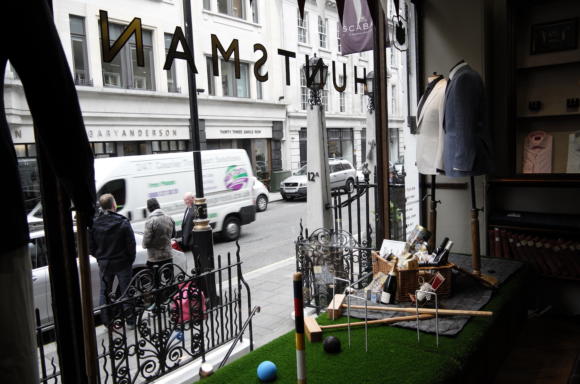 So, Huntsman invited me to host a dinner in their Savile Row shop in January.
And rather than invite people from the industry (as we did last time
in our Gathering dinner
) I thought it would be nice to have readers along. As a nice celebration of our 10th anniversary year, and a way to chat to everyone.
But there's only room for 10 people, so how could we select them?
The plan
Here's my idea: we'll hold a dinner for readers themed around 'evening wear'. Not necessarily black tie, not necessarily super-formal, but the kind of tailoring you might wear to a nice dinner.
Readers can email me between now and January 9th with the outfit they would wear. I will select the 10 I think are the most stylish (the most Permanent Style-ish) and to a certain extent the most interesting and original.
Those 10 winners will come to the dinner; we'll have a photographer to take portraits of everybody; and then the photographs will be published on Permanent Style alongside a brief description of the outfit and what the readers like about them.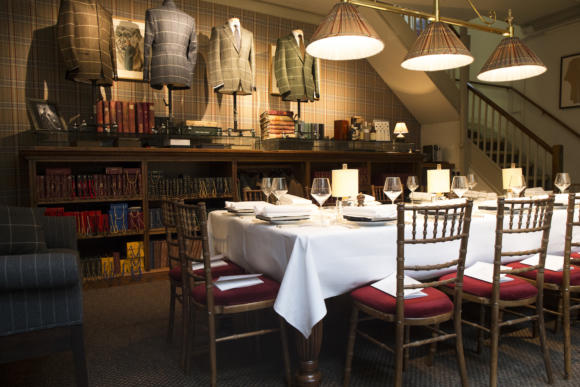 The details
Outfits can be sent to me in any way: on a hanger, laid out on a bed, as a selfie, anything. Just include a couple of sentences about why you like the style as an evening combination.
They should be sent to

[email protected]

The clothing does not have to be bespoke. It doesn't even necessarily need to be high quality. The focus is on style.
Submissions will be closed at 5pm on January 9th. Everyone will be informed whether they have won or not on January 10th.
The dinner itself will take place on Thursday, January 19th. Those submitting must be free for dinner that evening.
Winners must be willing to have their portrait taken.
That's it. I really look forward to seeing what people come up with.
I emphasise again: it doesn't have to be black tie, or that formal. It is what you would wear to a dinner where you wanted to celebrate the occasion by dressing more smartly than normal.
Inevitably this means that the dinner as a whole will not be very homogenous, but I think we can live with that. It's a celebration, an exploration of eveningwear. Something made for the low light of the night.
Any questions do let me know - in the comments below or by email.
Simon