Huntsman dinner: The evolution of formal wear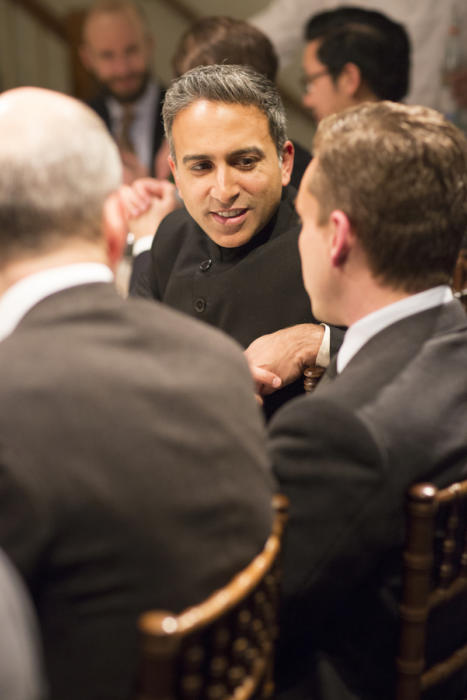 Last week's readers dinner was, perhaps surprisingly, one of the more enjoyable evenings I've had in a long time.
I say surprisingly because, as lovely as all the readers were certainly going to be, it is always hard to predict what the feeling will be like - with 10 complete strangers, in a new format, and a new location. I've organised enough events to know the results are hard to predict.
Thankfully, it was seamless, fruitful and a lot of fun. Pierre and the other Huntsman staff were open and welcoming; the food from Casa Cruz was absolutely superb; and everyone enjoyed talking about menswear to a highly empathetic audience.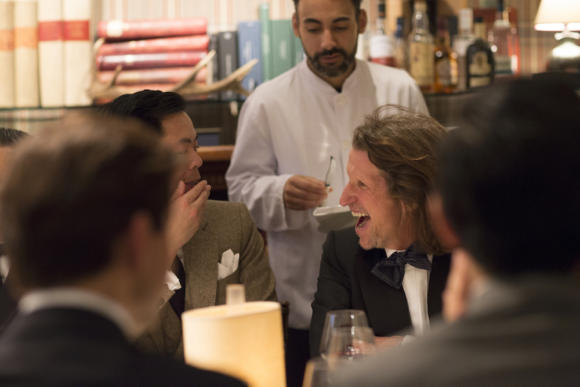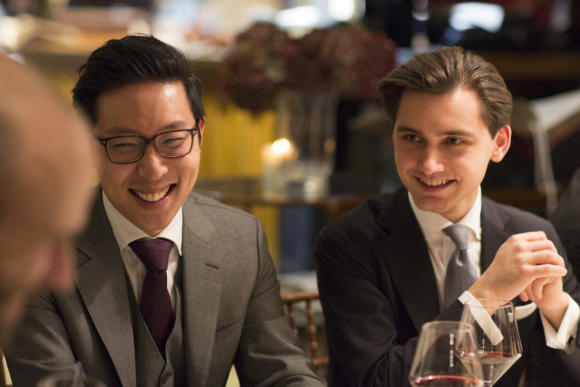 I made a short speech at the beginning of the dinner about formalwear:
About its importance as a sign of how seriously one takes a particular event - and the company at that event.
About the type of clothing this normally results in (monotone, dark, playing with texture and light), and about how that clothing changes over time - as people's idea of what is considered formal changes.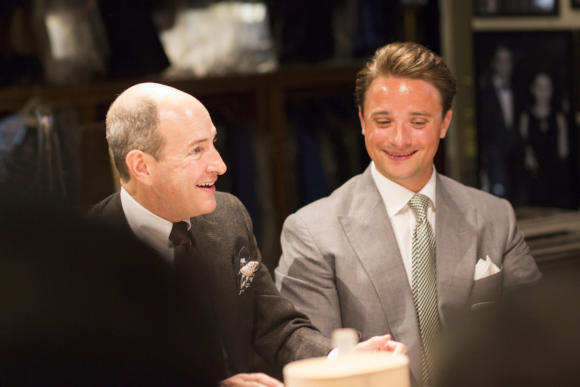 But halfway through the dinner, we plunged into the area again as - prompted by Pierre - everyone went around the table and explained what they were wearing, with my comments on how this fitted into formalwear traditions.
At times it felt rather like an AA meeting; you expected the next description to begin with "it's been six weeks since my last bespoke purchase".
But there was also a lot of love for clothing that came through - a personal, intimate enjoyment in what we wear, its stories and its qualities.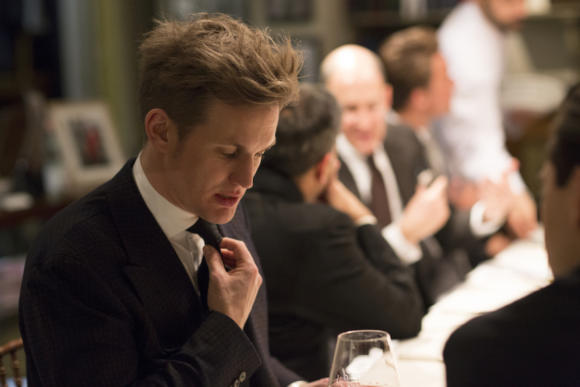 An obvious example was Edmund Schenecker, who flew in from San Antonio just for the event. (Others travelled from New York, San Francisco, Stockholm and Munich.)
Edmund wore Scottish formalwear of kilt, sporran and coatee. He has no Scottish ancestry, and immediately declared as much. But his reverence for the clothing, his knowledge of its history and traditions, and the deeply personal pieces (in the official Texan tartan, studs in the Texan gemstone, knife made by a local Texan craftsman) made highlighting that seem ridiculous.
"It is not of me, but it has become me," as Edmund put it, beautifully.
By the end of the evening, five hours had flown by, much had been consumed, and it seemed entirely natural to pose around the Huntsman shop in a 'mannequin challenge' (apparently it's a social media thing; evidence is on the Huntsman Instagram account).
A wonderful evening all round. I'll follow up with details on what everyone was wearing, and more resulting thoughts on modern formalwear.
Photography: Wayne Lennon