Stivaleria Savoia bespoke shoes: Review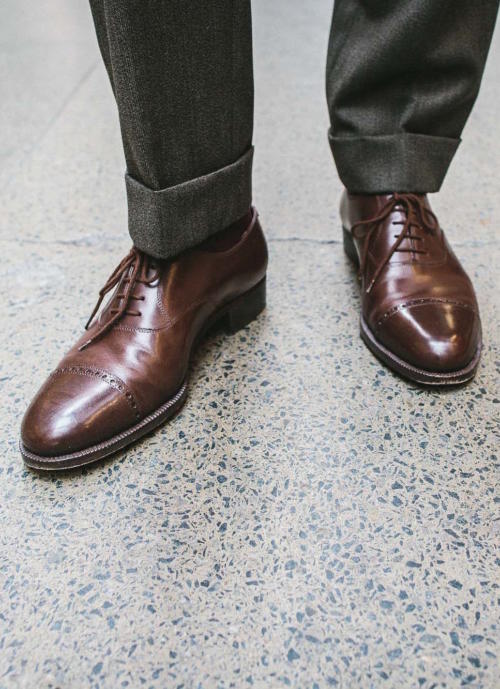 When I cover an artisan where I'm genuinely interested in the product - its quality, design and often heritage or story, I have something made.
I then tend to cover the maker in one, initial post that explains their product and background; and a second post that more fully reviews the final product.
These posts can be months apart, but it's only after that second post that I feel a reader can get a real feel for the product, and a true recommendation.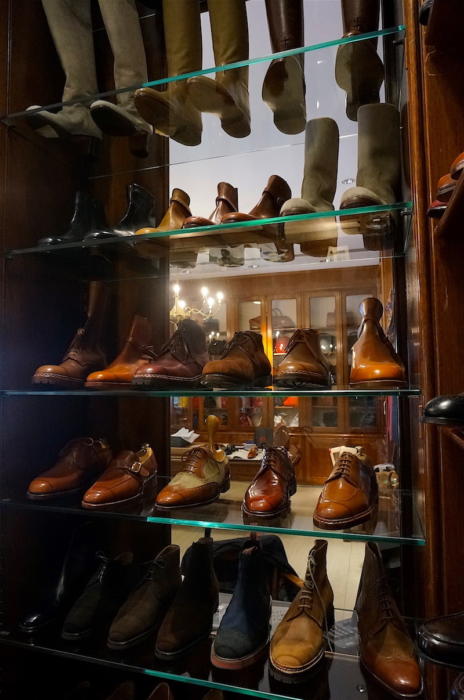 Stivaleria Savoia, a bespoke shoemaker based in Milan, is a tricky one.
I first covered them in June, and wrote about their wonderful history and time-frozen atelier.
It's a lovely place - warm, welcoming and steeped in history - and one you'd hope will never change.
The world would be a lot poorer without these living embodiments of craft and tradition.
But unfortunately it might be that Savoia's deep roots have stopped them moving forward - and that this is reflected in the product.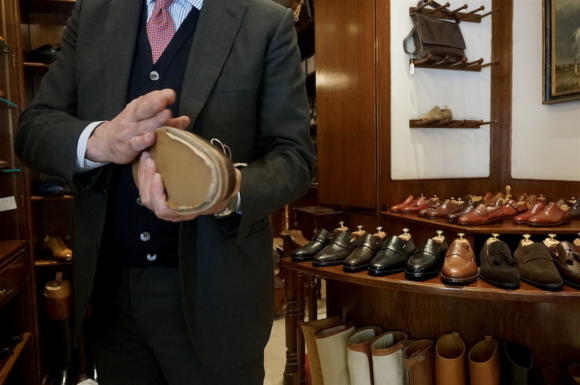 The brown-calf cap-toe oxfords I had made were a good fit. Solid.
Not perfect, but then a first pair of bespoke shoes rarely is. It's a developing relationship; the last is refined, and generally the second pair will fit better than the first.
This is the nature of bespoke, whether tailoring or shoemaking.
It breaks all the bonds of process-driven manufacturing, creating freedom but also risk.
Over time, that risk is reduced and it's possible to get much closer to perfection than you can with an average-driven manufacturer. But the first time is rarely perfect.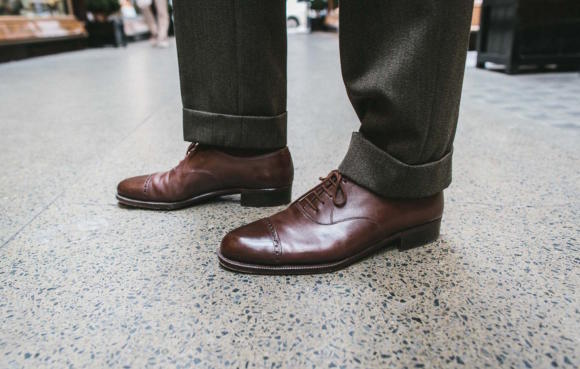 That said, most bespoke shoes I've had fitted better than any ready-made pair, and these from Savoia were no exception.
The general issue I have with my ankle being too narrow for the width of my joints was easily solved, and the shoes fit well around the ankle, holding me in tight.
The fit was also great through the arch - often a problem with a first pair.
The only issue that would be corrected next time is there needed to be more space across the top of the joints, where the toes bend. Here the shoe is a little too close, and a tiny bit uncomfortable.
(Again, any ready-made shoe on me will have more than one equivalently small point of imperfection.)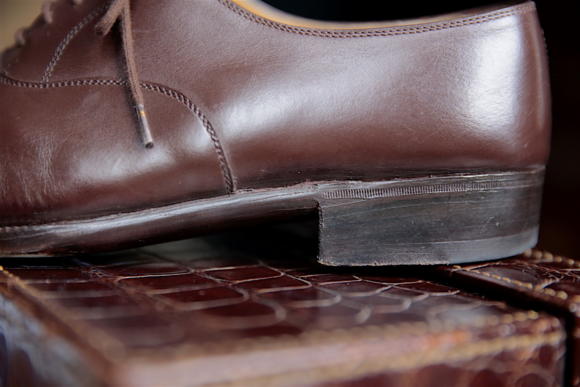 The make of the shoe is also solid, although points like the segue between sole and heel on the side of the shoe (above) could have been neater.
There is also not a lot of finesse in the waist of the shoe, or the angle of the heel stack, which are aesthetic attractions of many bespoke shoes.
Fausto Risi of Savoia did offer me two options in terms of how the waist was finished: square or rounded.
I went for the rounded option, and there is a nice shape to the waist, as well as a subtle cut inwards on the side that is usually a sign of a hand-made sole.
And it would be harsh to judge the shoes on the basis of the finer making points like an ultra-slim welt or sharply bevelled waist.
It's not the style of Savoia and not something they're trying to achieve.
But at the same time, I do think these points are a reflection of a general lack of style, both in these shoes and the rest of the Savoia range.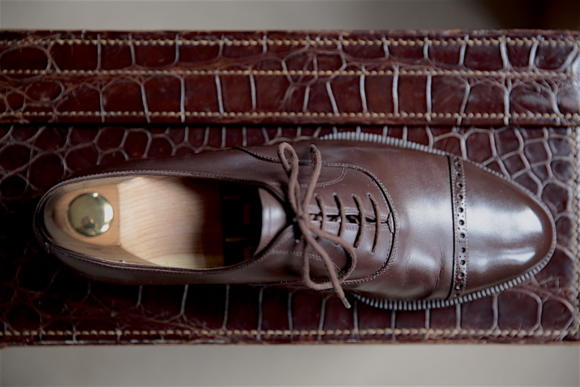 The shape of a shoe, particularly its toe, is defined by infinitesimal changes to line and curve.
Tiny alterations in the length of the toe, how quickly it narrows, and the angle of the very tip (not just in width but in height) combine to create a look that is often as subtle as it is distinctive.
It's not an easy thing to get right, and perhaps the most instinctive part of the shoemaker's art.
Good lasts can last generations, and ride out many swings in fashion. But they do also need to be updated occasionally, with a fresh eye.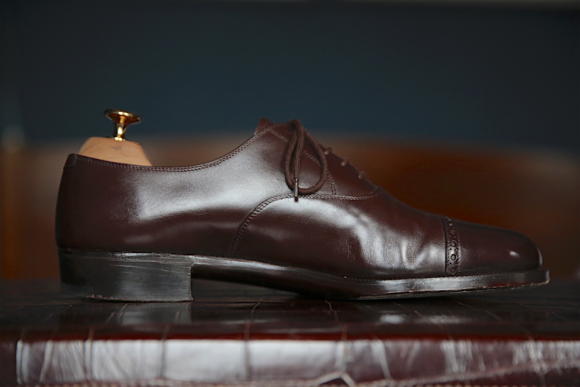 Which is a roundabout way of saying that I like my Savoia shoes in many ways, but they feel rather dated.
It is possible to do a classic, round-toed oxford in a very modern and elegant way. Saint Crispin's are particularly good on this.
It is also possible to do a sharply squared toe that is not too extreme (Gaziano & Gaziano, for me), or an elongated shoe that also doesn't feel extreme (I'd highlight Corthay).
None of these, I feel, are present at Savoia. They also lack the alternative attractions of patinas or subtle burnishing.
Bespoke Stivaleria Savoia shoes are very good value: €2000 for a hand-sewn shoe made on a personal hand-carved last, all in the centre of Milan.
If a reader visits and likes the styles, they might make a really interesting option for a first foray into bespoke.
But I feel that's the only point on which I can recommend them.
Photography: Jamie Ferguson (shoes being worn) and Permanent Style