The New York Symposium – please RSVP!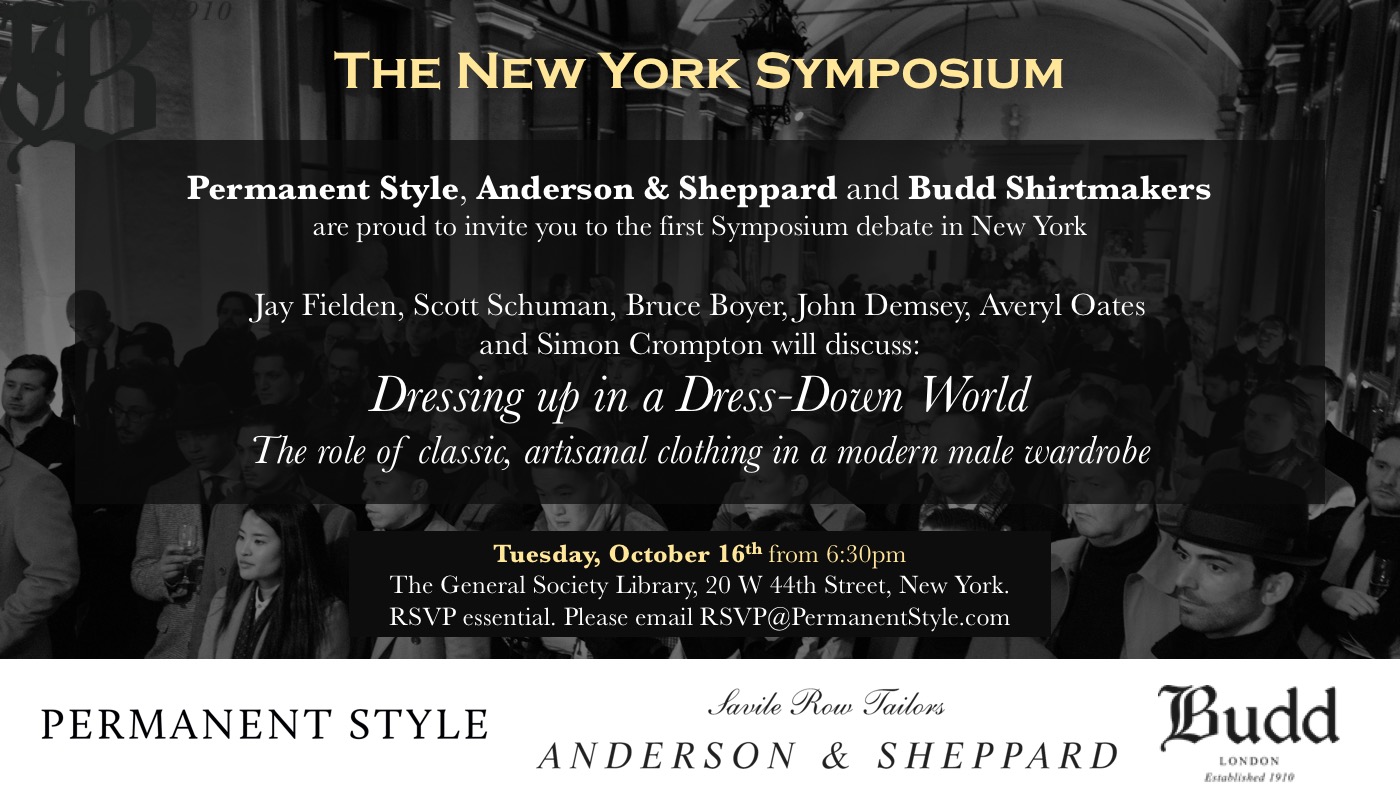 This is going to be exciting. Our first Symposium event outside Florence - and in New York alongside Budd and Anderson & Sheppard.
The speakers are big names from across the range of menswear. We're all familiar with Scott Schuman, The Sartorialist, and of course with writer Bruce Boyer. But Jay Fielden, the editor in chief of Esquire, is a great speaker, as is John Demsey - the group president of Estée Lauder and more importantly for us, a big menswear enthusiast. And it's great to have some female input, particularly from Averyl Oates, presenting the view from the department store.
I'm looking forward to seeing lots of US readers there. Spaces will go quickly, so please do RSVP to [email protected].
The event will take place in the library of the General Society in New York, with drinks at 6:30 and talk kicking off at 7pm.
See you there!