New pop-up brands announced: Adret, Prologue, Anthology
In the past week we have confirmed three new brands for the pop-up shop on Savile Row: Adret, Prologue and The Anthology.
Hong Kong tailor and shop Prologue will be there in week 1 (February 19 to 23), while The Anthology and Adret will be featured in week 2 (February 26 to March 2).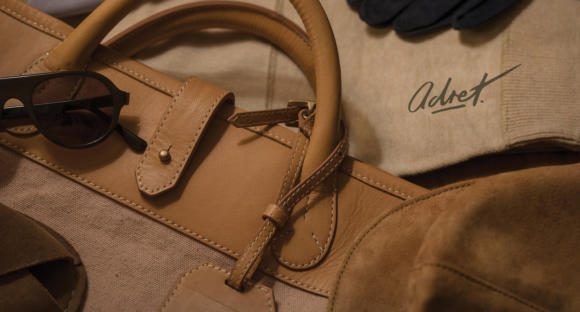 Adret (above) is the brainchild of Adam Rogers, a menswear regular who has been obsessively putting together his own brand and products over the past three years.
A photographer and illustrator as well as designer, Adam and his co-founder Seto Adiputra have been putting together a collection inspired by a very relaxed idea of elegance.
Expect everything muted, unlined and very comfortable.
This won't be the official launch of the brand, but rather a preview, with the bags, knitwear and glasses on show. @adret_official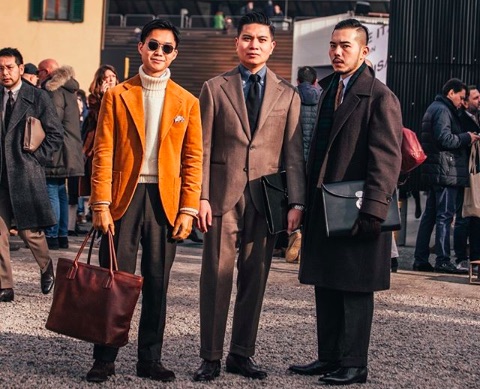 The Anthology (above) is two shops in Asia - one in Hong Kong and one in Taiwan - run by a combination of a Chinese tailoring workshop and our very own Buzz Tang (in the orange jacket).
I say one of our own because Buzz worked in the pop-up shop previously, while completing his studies in London.
The Anthology is using the Chinese workshop to make full-bespoke tailoring with rather Italian aesthetics, and will also be bringing some of its new range of ready to wear.
Their bespoke starting prices are: 2-piece suit, £1,370; jacket, £1,000; trousers £470. They require two fittings for a first commission, and will be back in the UK in early June.
You can see examples on their Instagram @TheAnthology.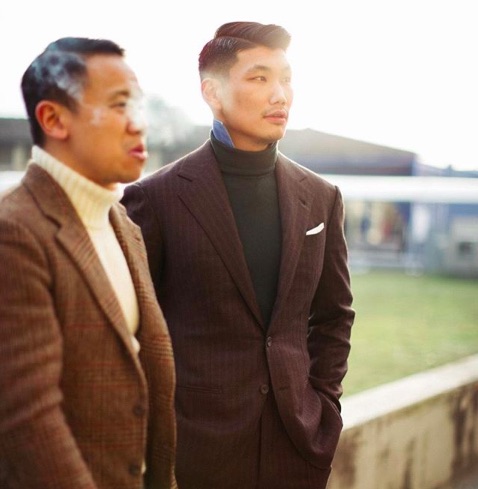 Finally, Prologue (above) will be there in week 1. I covered Prologue before (post here) following a visit to their store in Hong Kong last year.
Like The Anthology, Prologue are taking advantage of a Chinese workshop that makes to a high level, but adding their own international level of taste and style.
However, they only offer semi-bespoke/made to measure, as they work from standard blocks rather than drafting afresh, and the chest isn't usually hand-padded.
The advantage to that is a very good price, with suits from £850. More shots @PrologueHongKong
These, added to Bryceland's, Optimo and Joshua Ellis, will make a really nice mix at the pop-up next month. And we also plan to announce one or two more soon.
Thanks everyone.