New pop-up shop – with Bryceland's, Optimo and more
I'm very happy to say that Permanent Style Presents will be back for another opening at the end of February.
The pop-up shop, now its fourth incarnation, will be on Savile Row for two weeks from February 19th.
We will be featuring largely new brands, with Graham from Optimo hats in Chicago there in Week 1 (pictured above), and Ethan from Bryceland's in Week 2 (pictured below).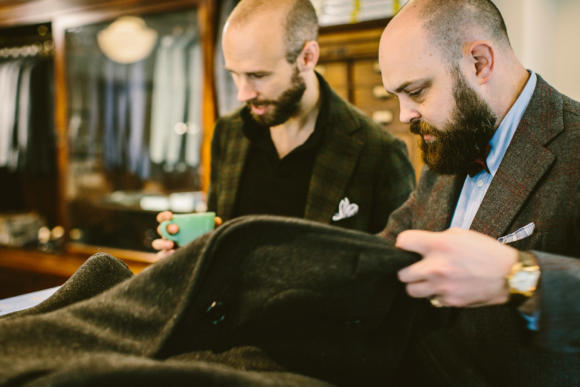 Joshua Ellis will also be there in the first week, showing their scarf range, and of course Permanent Style and J.Girdwood will be alongside them all.
Other brands, largely flying in from overseas, will be announced in the coming weeks.
Week 1 will be February 19-February 23, and Week 2 February 26 to March 2 (both Tuesday to Saturday).
As ever, the aim of Permanent Style Presents is to bring in brands we love that don't have a retail outlet in London, helping create awareness through shared space.
In other words, it's a great opportunity to come see those things you've been obsessing about online, and at the least find out what size you are, if not buy on the spot.
We will be in the same shop as our second incarnation, number 27 Savile Row. An opening party and special reader event will also be announced soon.
Looking forward to you there.
Simon and James