Seeing the trees for the wood: Connolly and Yard-O-Led on The Rake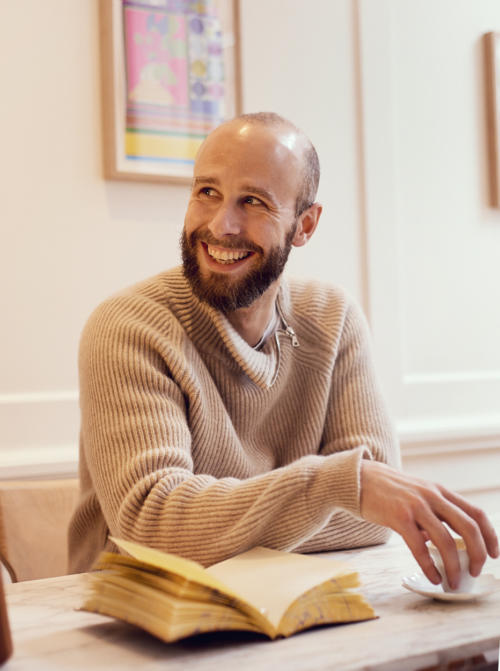 A reader recently asked whether there was anything I particularly liked on The Rake's online shop, given how much they've added in the past year.
I feel I know why he's asking. The Rake has added so much product recently that it's hard to know where to begin. I count 250 brands, some with dozens of products, some with just one.
I don't need much of an excuse to spend time shopping online, so I spent an enjoyable few hours browsing through everything, pretending I was merely answering his question.
I then followed up with The Rake, to add some more information around which brands weren't available elsewhere and which were stocked, rather than being a 'marketplace' model where they sell on behalf of brands.
I'm sure many people won't care about the latter, but the former is important if you want to know which pieces you can't find elsewhere and have to get at The Rake.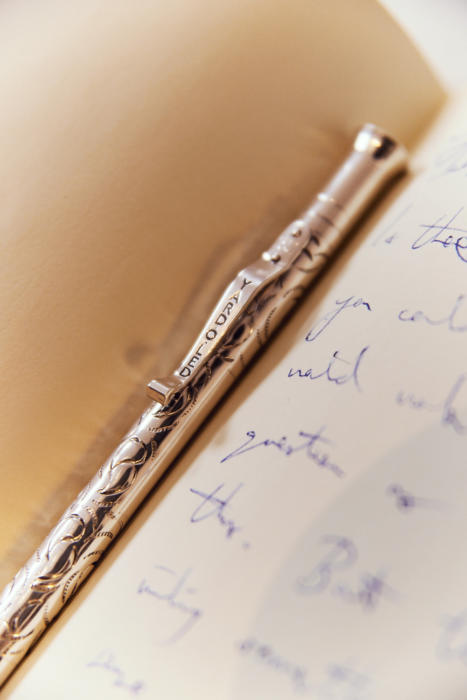 In terms of stock, there is a page here where The Rake lists all products that can be shipped for next-day delivery, because they don't have to be sourced from the brands themselves.
There is also a page here that has all their exclusives.
And the brands that have few stockists and don't have their own e-commerce are: Alfredo Rifugio, Chapal, Connolly, Cromford Leather, Dalcuore, De Petrillo, Fralbo, GIIN, Melina, Magnus & Novus, Stark & Sons and Thedi Leathers.
I wanted to particularly highlight these brands because there are some, such as Connolly, that I think suffer from not selling online. Knowing the sites that do stock them is a useful addition to going into the store - either to browse before visiting or to consider afterwards.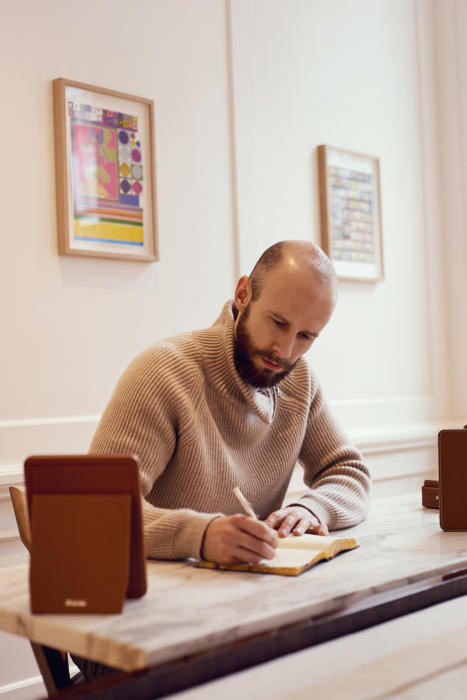 A recent photoshoot at Connolly (shown above) was also a nice way to highlight one of my favourite pieces they and The Rake sell: the driving sweater.
This has a nice back story, as a piece of knitwear that could be worn open or zipped up to protect against the wind when driving.
But of course it's only interesting today because I find it's still useful, and stylish.
Useful because it provides an infinite number of opening sizes at the neck. Those that find roll necks uncomfortable can unzip it slightly, yet retain a similar face-framing look. And those that don't can also also adjust it depending on the temperature.
I adore roll necks but they can be a little too warm indoors. Unzipping the neck makes the piece considerably cooler, and it can then be zipped back up when you go outside, fitting nicely under a coat.
In terms of style, I know some won't like it but I find the zip a useful contemporary alternative to the normal roll neck. Something a little more removed from classic menswear.
As with everything at Connolly, the driving sweater is also made from the best cashmere (trust me, go in and have a feel) and is technically well done. It's not easy getting the right tension in the neck such that the collar doesn't collapse at any point.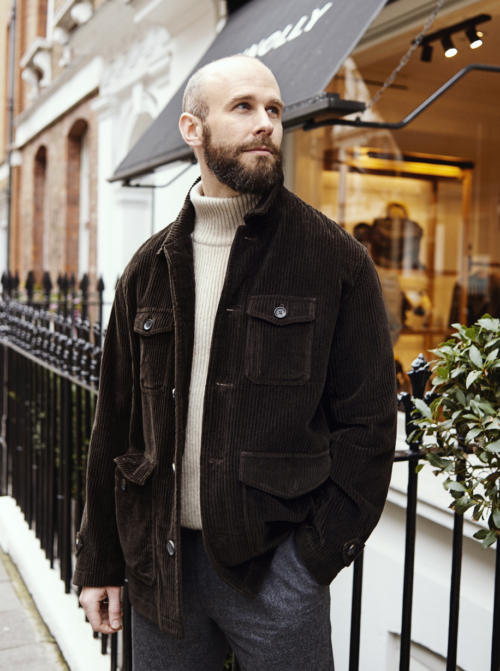 Another piece I wanted to highlight, and therefore included here, was the Yard-O-Led Perfecta ballpen I ended up getting from The Rake site after that browse.
This isn't something that's exclusive to The Rake, as it's sold on Yard-O-Led's own site and elsewhere. But it is my favourite design from the range, with its more subtle engraving and gently flared top.
It's also slimmer than a lot of Yard-O-Led pieces, making it easier to sit inside a jacket. I have plenty of fountain pens, but wanted a rollerball so I had something better for travel - and less likely to block or need a refill.
Elsewhere on The Rake, browsing through everything showed that a lot of the brands I didn't know were either jewellery brands or related to smoking.
Jan Leslie, Marco dal Maso, Nialaya, The Mechanists: all are sellers of those bracelets so popular at Pitti.
And brands like Elie Bleu, Fallon, Rapport, Rare by Oulton, Savinelli and Xikar sell smoking paraphernalia.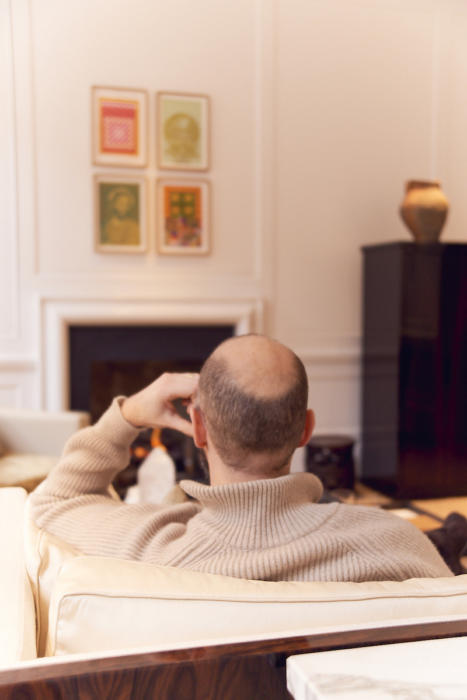 One more, final, way to filter the products effectively is to look at the site's best sellers.
This shows which are the most popular, but also which have a good depth of stock, rather than just one humidor or a single piece of jewellery. They are:
1. Rubinacci

2. Anderson & Sheppard

3. Drake's

4. Carmina

5. Belsire

6. Edward Sexton

7. Cordone 1956

8. Lardini

9. Valstar

10. Chapal

11. George Cleverley

12. Ettinger

13. Bodileys

14. Cifonelli

15. Kit Blake

16. Barbanera
Hopefully that will a decent answer to the reader's inquiry. If anyone else wants to give me an excuse to shop online for a few hours, do let me know.
Photography: Kim Lang