With its aim of covering the finest, quality menswear in the world, Permanent Style's coverage varies widely - from suits for £1500 to those for £7000, £150 shirts to £500 ones.
Although I've always wanted to cover the best, I also believe it's possible to put together a great wardrobe on a budget. As long as the aim is always quality, at whatever price point - and there's a recognition that doing so takes years, not months.
So, here is some advice I would give to a reader trying to put together such a wardrobe.
Each of the points below could be a full post on their own. I've tried to keep it concise, and further discussion is welcome in the comments or in follow-up pieces.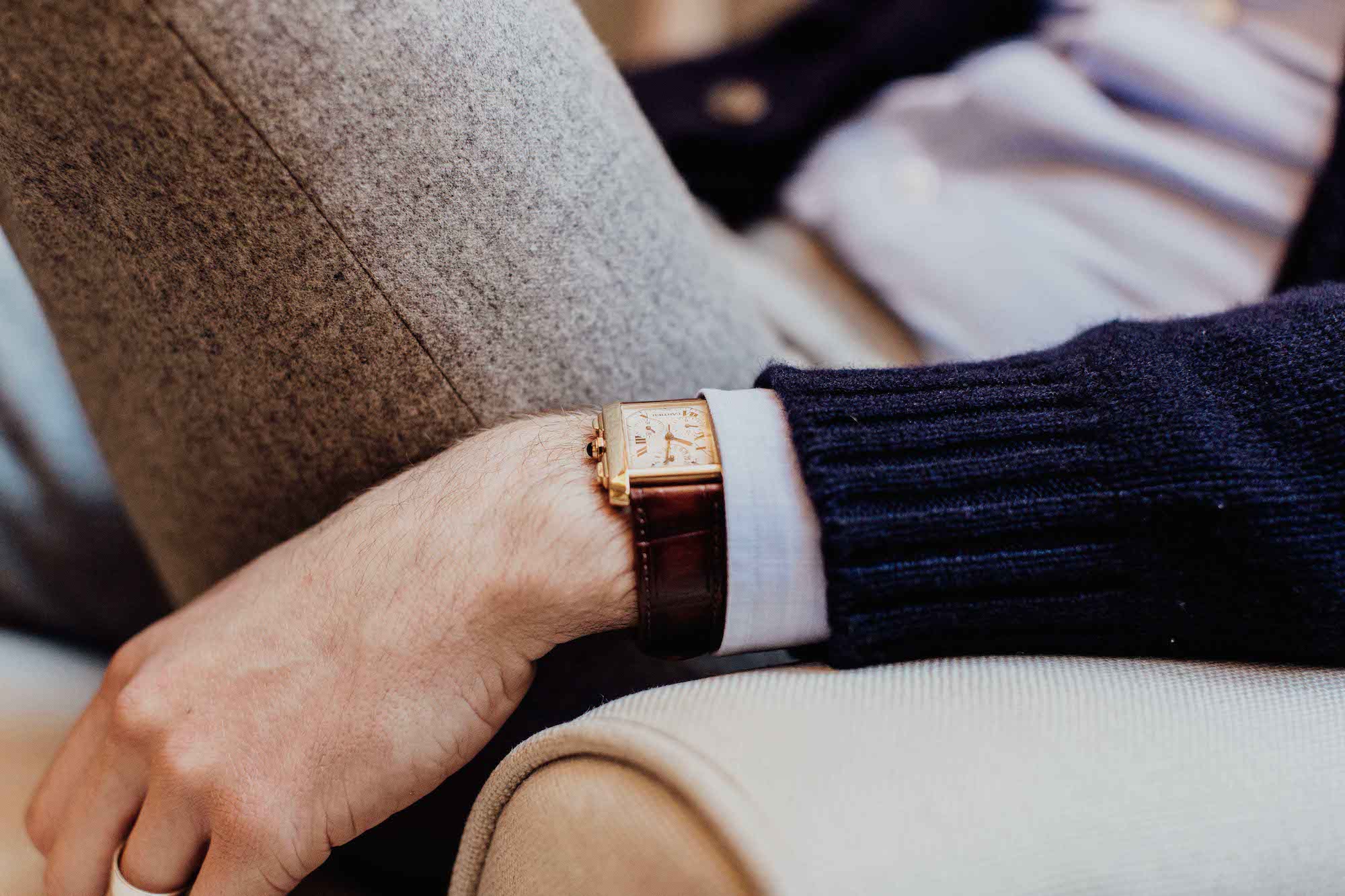 1 Buy one good watch
A watch is worth spending money on, as it's pretty much your only jewellery. But you can also get away with having just one, at least for a while.
So save up for a while and buy the absolute best you can afford. Don't buy early, only to want a more expensive model two years later.
And I'd make it a classic dress watch. It can look chic even worn casually, but it doesn't work the other way round with a sports watch. Something like a Cartier Tank for £6k or £7k.
2 Buy made-to-measure shirts
Much as I love bespoke shirts, this is the first thing I would spend less money on. The handwork and the fit matters less than with tailoring, and the quality less than with shoes.
The look of a shirt is 90% the collar: get one that really works for you, and then a decent fit through the waist. I'd use someone like Simone Abbarchi exclusively - ordering 2 or 3 the two times he's in London every year.
And avoid fine materials. Get heavier, more robust ones, and look after them well. Learn what to do in the event of a stain.
3 Buy the best Northampton shoes you can afford
Shoes show quality, particularly when you only have a few, so they get a lot of wear. And particularly when you look after them well, with trees, brushing, cream and polish.
So buy the best you can afford, from a maker such as those around Northampton in England (not a bigger brand). Today my default is Edward Green, expanding to Saint Crispin's; back when I was a journalist, it would have been Crockett & Jones.
I was reading the Preppy Handbook recently, and it mentioned men would buy Church's shoes, which were very expensive and cost a month's salary (presumably after tax). I wouldn't go that far, but perhaps one or two weeks' salary. Expect to buy only one or two a year.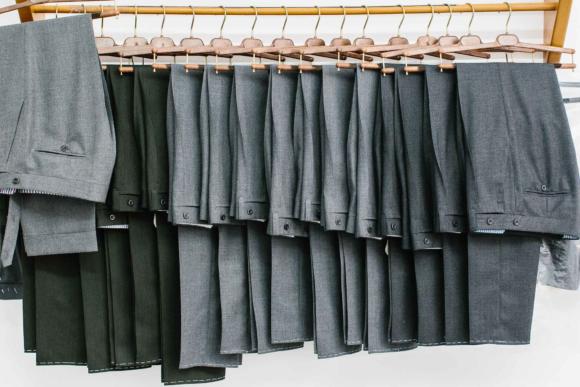 4 Get trousers MTM, or adjusted RTW
Quality matters with trousers to a certain extent, but really it's a question of style. You need somewhere that offers a trouser with a rise you like, and a leg you like or can easily alter.
If that's RTW, and you need to take one size but cinch in the waist and then finish the hems, that's perfect. Don't worry about pick stitching, and assemble a useful wardrobe slowly. Flannels, high twist, chinos, jeans.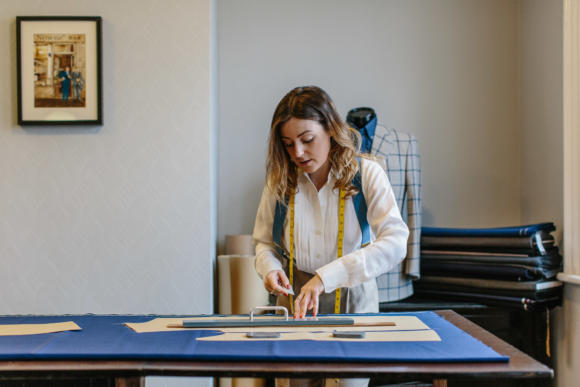 5 Buy bespoke tailoring if you can possibly afford it
Bespoke fit and quality makes the biggest difference in a jacket than anything else. So if you can afford bespoke, go for it. Historically I used Graham Browne, and would then have moved onto someone like The Anthology or Whitcomb & Shaftesbury.
But I would also have saved up and tried a Savile Row tailor like Anderson & Sheppard, and perhaps a true Neapolitan like Ciardi, with no regrets.
In fact, I did the latter when I bought my first Neapolitan jacket from Rubinacci back in 2011. It cost me £3,800 at the time, and it was a lot of money. But that was £1,900 once, and then the same a year later. It could be made affordable.
Investing in bespoke is also a lot easier if you don't need to wear a suit every day to work. It means you can start with one or two pieces a year, and not worry about building up a working wardrobe fast.
Which leads me to my next point.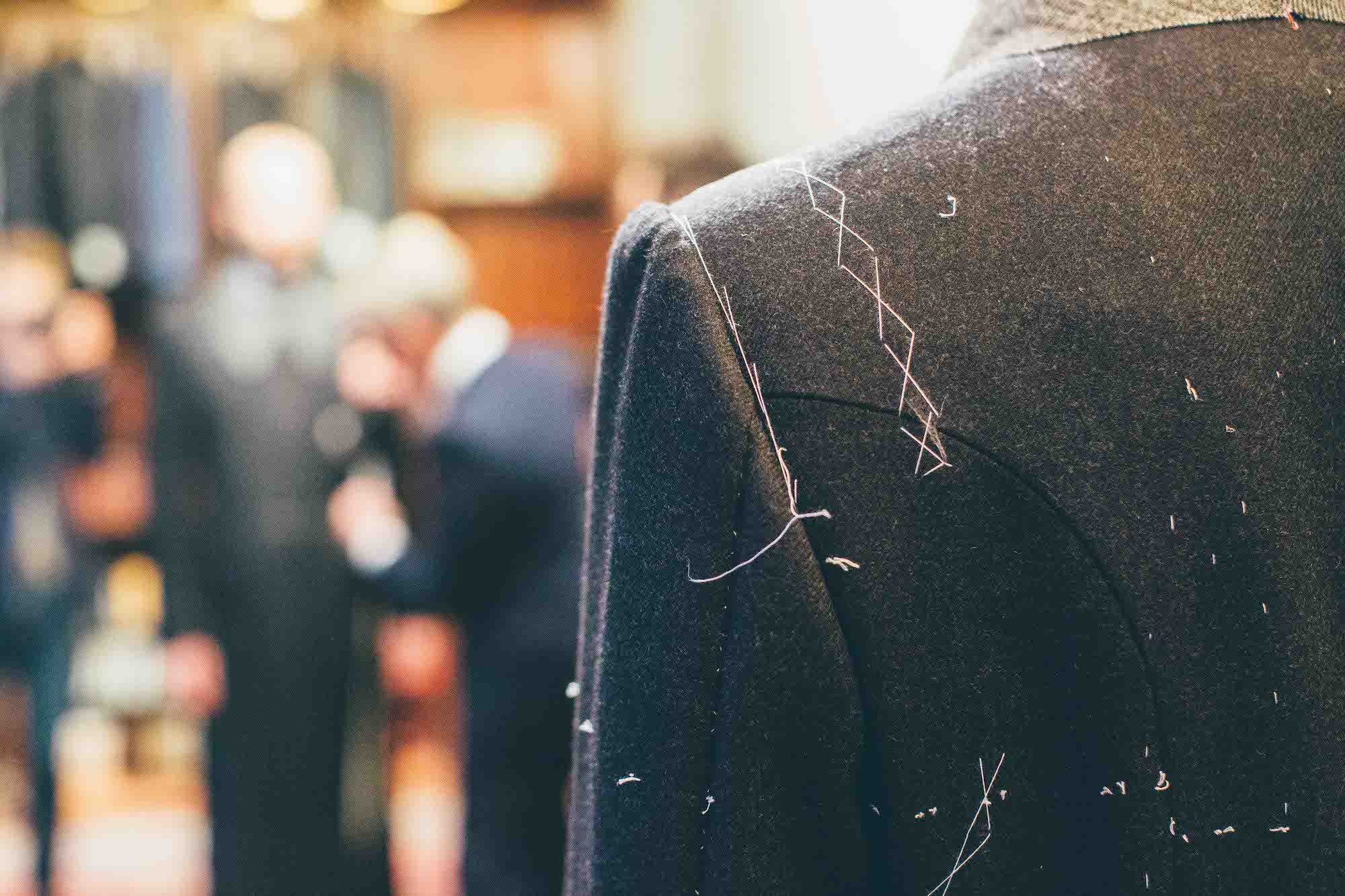 6 Buy a bespoke overcoat
If we assume you're not the kind of person that has to wear a suit every day, you may well find an overcoat just as useful as a suit.
A navy double-breasted ulster coat will look elegant over the suit, but also with just a sweater and flannels, perhaps even with jeans. And a bespoke overcoat is a beautiful thing: the shape of a jacket, but on a grander scale.
If you were starting from scratch, I'd suggest an overcoat should be a second or third bespoke commission - after a navy suit and a sports jacket, for example.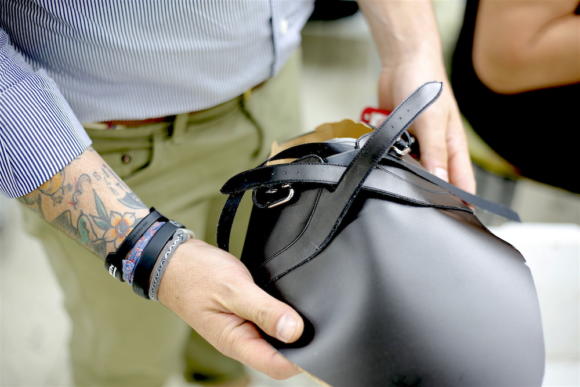 7 Avoid tailoring fads
I know gurkha-front trousers seem exciting. As do double-monk shoes. And Prince-of-Wales suits.
But you don't have the budget to buy something unusual and get it wrong. You need to play safe: buy classics, and experiment with accessories: like ties and scarves.
At the least, wait a year and then see whether that shiny thing still seems so shiny. Most of the time, the Instagram hype machine will have moved onto something else.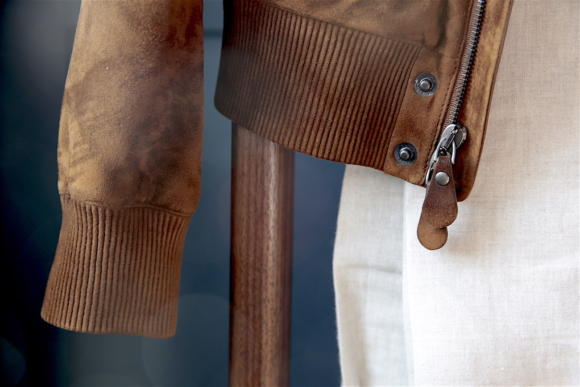 8 Indulge once a year
For many years, my rule to myself was that I was allowed to buy one very luxurious item a year, in the sales. It was usually outerwear, and I budgeted twice the amount I'd normally spend.
I bought a handful of great pieces that way from Loro Piana and Ralph Lauren Purple Label over the years: a deerskin jacket, an Icer coat, a suede gilet. It wasn't that much money, just once a year, and it was nice to keep that element of exciting, top-end purchase.
9 Get just one pair of jeans
This is difficult, because often your taste or style will change at some point. But in theory, jeans only look better the more you wear them.
Buy them raw, wait a while before the first wash, and make sure you know somewhere to get them repaired. When they go thin in the fork, get them patched. Take advantage of Blackhorse Lane's policy of lifetime repairs.
And think carefully about the fit and cut, to try and minimise the chance of them going out of style.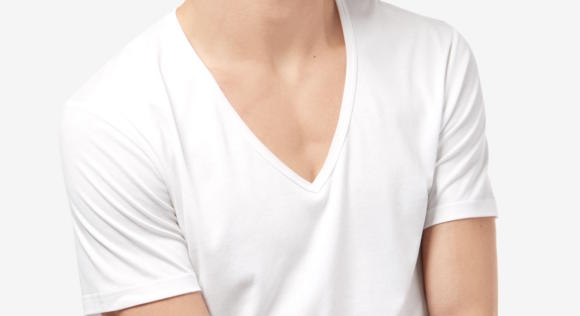 10 Economise on basics
The clothes to economise on are the ones that are seen less often, and where quality or labour makes less of a difference.
That's usually underwear, so if you can find T-shirts, underwear and socks that wear well and you like the fit of, stick with them. It's nice if they can be made responsibly, even if cheap.
And don't buy superfine socks. Like shirtings and suitings, they're for guys where budget is not an issue. Get cottons or even cotton/synthetic mixes that will wear well.