John Simons – the shop, the history, the influence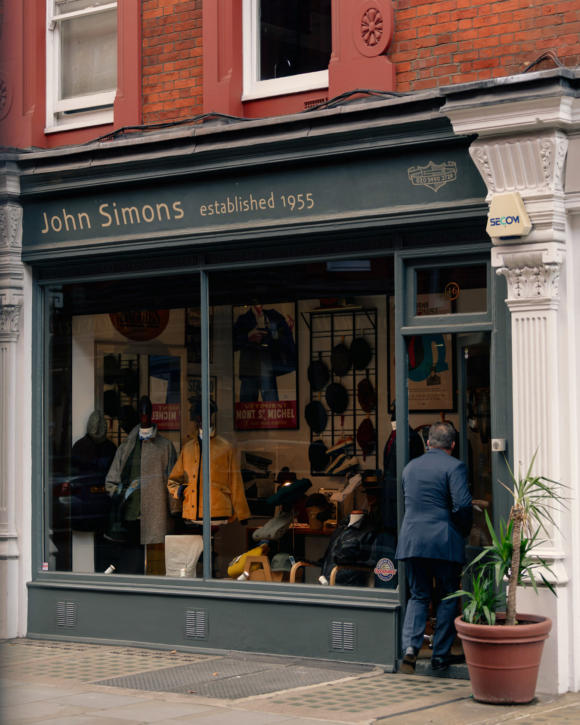 In normal menswear - not even classic menswear, but everyday, everybody menswear, everything outside big fashion brands - retailers can often have more influence than designers.
People like Charlie Davidson of The Andover Shop, Isabel Ettedgui of Connolly, and more recently Mark and Alan at The Armoury, have an influence that is easily underrated - certainly compared to the big-name designers, which get a lot of column inches but few guys actually wear.
One big name in that list is John Simons, the Ivy League outfitter who has been running shops in London since the 1960s, and still has a store on Chiltern Street.
Today the shop is largely run by his son, Paul, and they are currently revamping the website - which will make it easier for those outside London to browse the Ivy-obsessed craft-driven clothing.
This felt like an appropriate time, therefore, to talk about John's influence, and how it has affected the traditions of menswear in the UK.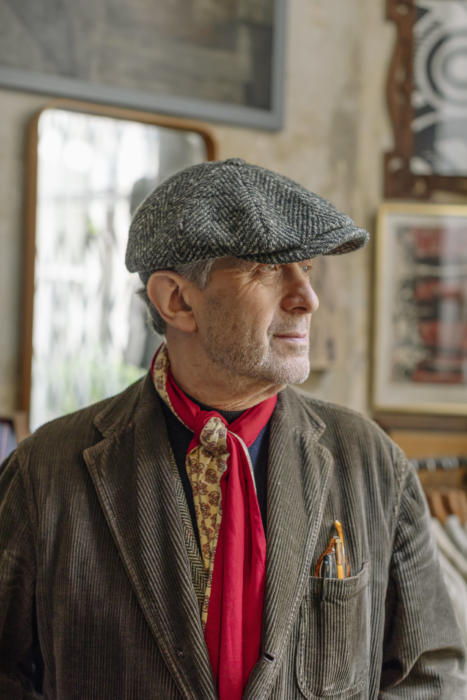 John's career goes back to the 1950s, having started his own clothing enterprise when he was 15, working at various menswear stores like Cecil Gee, and then having different stores of his own - including The Ivy Shop in Richmond, where I grew up.
He is known for bringing the Ivy League Look to the UK. But what I find most interesting is how that look and ethos changed as soon as he started selling it. This was the late 1950s, and in the US Ivy was very much associated with the upper class of the East Coast, and its elite universities.
But in the UK, the men that took it up were often working class. They might have been young, but they were certainly not collegiate. "I was bringing over these clothes that were worn by rich kids and business executives, and they were being adopted by lads," says John. "They put their own spin on it - it didn't look the same, but it really looked sharp."
This is a quote from the excellent documentary on John, A Modernist, that was released a few years ago, written by Jason Jules.
Another commentator in the film compares the change to pop music: "It was like British beat bands copying the US sound - like the Small Faces wanting to be like Otis Redding. No one ended up sounding like the bands they copied, but they created something great in the process."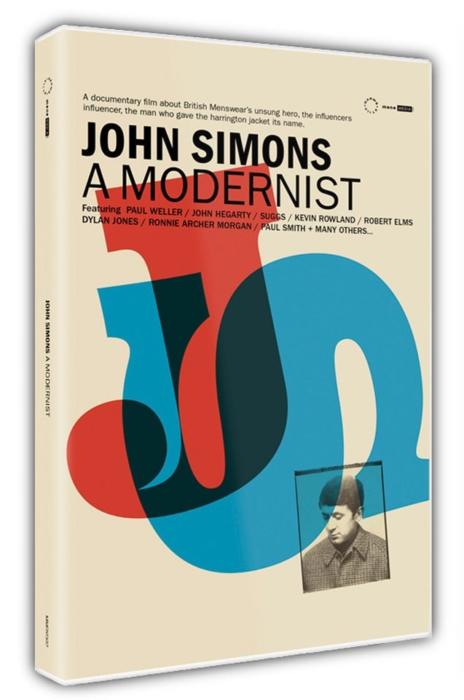 It's particularly interesting, of course, given our recent discussions of Ivy style here on PS, and how much it can be trapped by restrictive rules, or cultural baggage.
British youth had no such problems, and John's style influenced generations of Mods, then later youth movements like skinheads and suedeheads. The button-down shirt, gingham check, the Harrington jacket, the three-button suit: all gained very different associations.
Of these, the suedehead look is probably the one readers will most identify with. It was neat and tailored, with brogues or loafers rather than the skinheads' boots, and Sta-Prest trousers rather than jeans. The shirts were button-down, with a back pleat and locker loop - but made by Ben Sherman and closely fitted.
"It was a very clean, very wearable look," comments long-time customer Paul Weller in the film. "Smart but relaxed - taking that American banker look and making it cooler - something British youth are very good at."
Various commentators also refer to the working class's love of dressing up: of an almost obsessive desire to look sharp on a Friday night after a long week. Of spending money on clothes because there was little else to show off with.
From 1981 John had his own shop in Covent Garden, and was something of an island of sanity in the world of oversized styles and designers ("everyone looked like Kevin Keegan, with big hair and big shoulders - just wearing plain straight trousers made you stand out!").
Then in 2011 he moved to Chiltern Street - although the current store still has much of the feel of earlier iterations, like hand-written prices and original brand advertising on the walls.
The hand-written notes connect to the best menswear lore about John: that he coined the term Harrington jacket.
The story goes that John was selling the G9 golfing jackets from Baracuta, in the Richmond shop, and wrote a note in the window to highlight that this was the 'Rodney Harrington style', referring to a current US soap opera.
It became the name the jacket was known by, and that little note - calligraphy written in felt tip - generated a term that is now almost generic for a short cotton windbreaker.
These heritage brands were always a crucial part of the ethos for John. And it is this focus that I think makes John Simons relevant to all PS readers, whether the Ivy aesthetic - and what it became in the UK - fits with their personal style or not.
John was the first retailer in the UK to sell Bass, and the first outside France to stock Paraboot. He brought in varsity-jacket maker Golden Bear, Dehen from the US too, and Vetra.
History and manufacturing were always key to the offering, and it was quickly international - not just Pendleton in the US, but GRP in Italy too, or Laurence J Smith from Scotland. He was the first, and in some cases is still the only physical retailer, in the country.
I'll write a separate post about the brands and pieces I like best in the shop.
All this without mentioning jazz.
Without soft jazz filtering through the shop every day, John Simons would feel like a very different place.
There is a link between Ivy style, of course, and jazz musicians in their heyday: Lee Morgan in a straight three-button suit, Miles Davis in a sharp narrow tie.
But there is also an aesthetic that unites the two - urban, sharp, considered. Neat. It is a version of modernism, and it is this that you feel brings the retail choices and the overall attitude together.
Towards the beginning of that film, John's clothes are said to have 'meaning'. I was instinctively sceptical of this: clothes can have associations, sure, and be culturally specific. But are some more meaningful?
It became clear that what they meant was, everything is deliberate. The music, the window dressing, the manufacturer brands; the clothes selected, the way they're styled: they're all part of a cohesive whole, a singular attitude.
John Simons has had that singular approach for more than 65 years, and yet it all feels relevant: raglan coats and shetland sweaters, slim chinos and unstructured tailoring.
Paul Weller is collaborating on a new line of knitwear, and it feels like it could have been sold just as well 40 years ago. Back in the days when John kept Paul's car for him, in the garage, when he was on holiday.
Follow-up piece on products next week. Photography: Alex Natt @adnatt, except image of John, Marylebone Journal