What are your primary and secondary interests?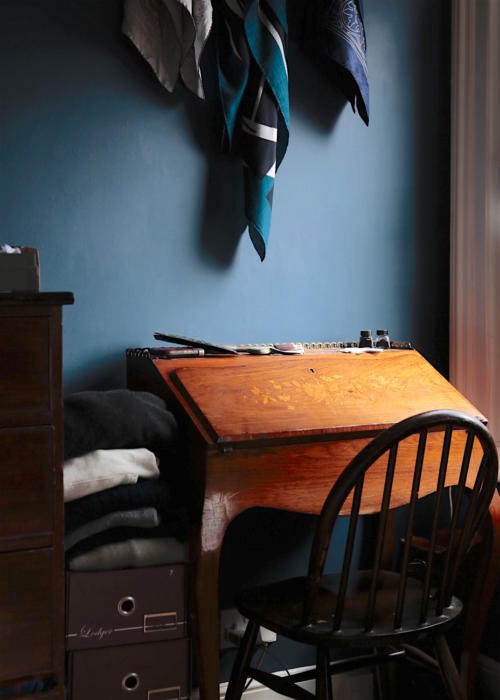 Two weeks ago, I was looking to get a new storage trunk for our bedroom. So I phoned a friend who knows his antiques and asked his advice.
He recommended a couple of dealers, said he was happy to look at any pictures and information I received. (Apparently the biggest danger is wood filler being used on cracks - which won't last long - and non-original handles.)
I shortlisted a few that fitted the dimensions, and with his help, picked out a lovely old Camphor-wood piece.
I've asked this friend, Tom, for advice before, and he's always happy to give it. He doesn't work in antiques, but he's a discerning consumer and has learned a lot from buying over the years.
For him, it's just nice talking about them - because antiques are a primary interest. They are one of a few things in life he is truly passionate about.
For me, they are a secondary interest. I appreciate and enjoy them enough to want to make intelligent, tasteful choices (an example being my beautiful rosewood desk, covered before and pictured above/below). But not enough to spend my leisure time reading about or researching them.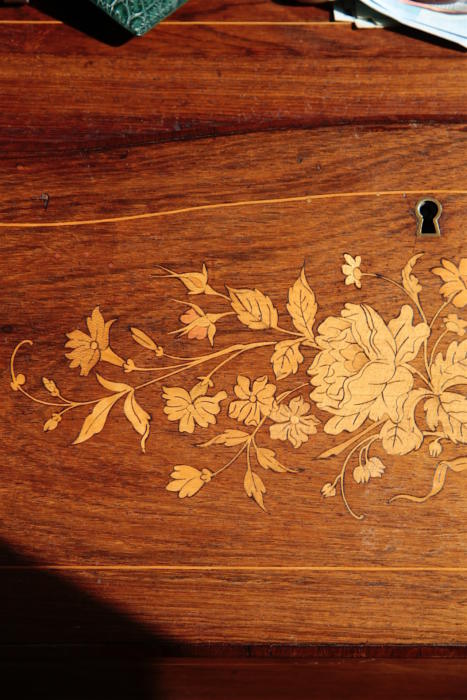 A primary interest of mine - you'll be shocked to hear - is clothes. Friends and family often ask me for advice in the same way I asked Tom about antiques.
I'm equally happy to give it. Even though readers ask me every day, I enjoy working out what a friend wants, what his budget is, and what will suit him. It's a nice exercise.
Most readers, I'd imagine, would also list clothes as a primary interest. They are probably regularly asked by friends or family for advice - usually something like 'I'm getting married next month, where can I get a good suit?'
In fact, I've often met these friends-of-readers, and always find it interesting talking to them.
It might be at an event, or perhaps in the workspace I use. The friends know PS - usually because the reader won't stop banging on about it - but they don't really have the time to read it. Instead, they rely on their friend to filter everything.
Often, those friends-of-readers spend more money than the readers. Or at least, they spend quicker. They want some advice, so they feel they're making an informed decision, and then they want to complete the purchase and move on.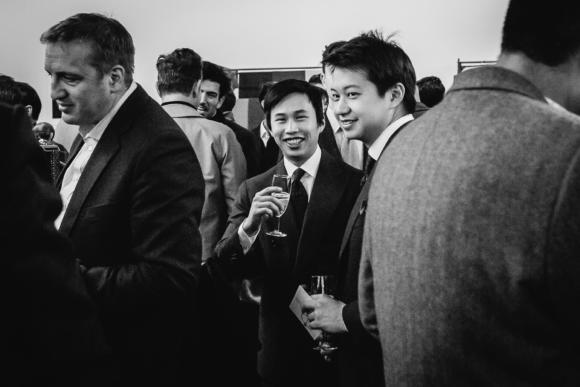 Why is this distinction between primary and secondary interests important?
I think makes you value the enthusiasts that you know. It's really useful having friends that can give expert advice on which camera to buy, which play to see, or which watch to buy.
Watches for me, for example, are definitely a secondary interest, and I have benefitted a lot from advice over the years.
I have four great pieces, all bought in the space of six years, with the help of two friends that knew a lot more than I do.
Currently, the Rolex GMT (below) and Cartier Chronoflex (bottom) are my favourites. They are the default whenever I'm dressing up (Cartier) or down (Rolex).
I haven't bought a watch for seven years, and have no plans to. At the most, I can see myself selling the other two, an IWC Portuguese and a JLC Reverso, if they're not really being worn.
I have no interest in owning watches that aren't used. Because I'm not a collector. Because it's not a primary interest. I appreciate watches, but I don't particularly want to spend time reading about them or talking about them.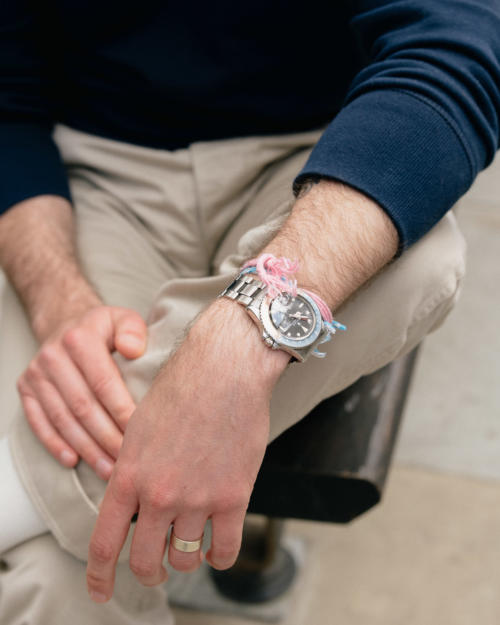 A lot of other things fall under my secondary interests: wine, food, theatre. But I'd include music and literature under primary ones: I don't just listen to music, I read reviews; I don't just read books, I have a book club (or did, before lockdown).
Your primary interests are also limited by how much time you have.
I remember our friends playing a game when we were all starting families. We had to predict which hobbies we'd still make time for when we had kids, and which would fall away. In my case, I was surprised that literature survived easily, music just, and film didn't. I had predicted the opposite.
Or perhaps it's just a limit of our personality. When people are retired and have more time, I find they tend to double down on their passions. Whether it's travel, gardening or tinkering with cars, hobbies tend to grow to fill whatever space is available. So perhaps no one can have more than three or four.
It's a fun exercise to consider which are your primary passions, and which your secondary.
I also think it helps remind us to make discerning choices - whether it's buying quality clothing that will last, or quality antiques that will do the same.
Don't lose contact with the friends that help you, and always be ready to help others. You're Permanent Style readers after all - you have a lot to give.