Be open minded. Or, what is style?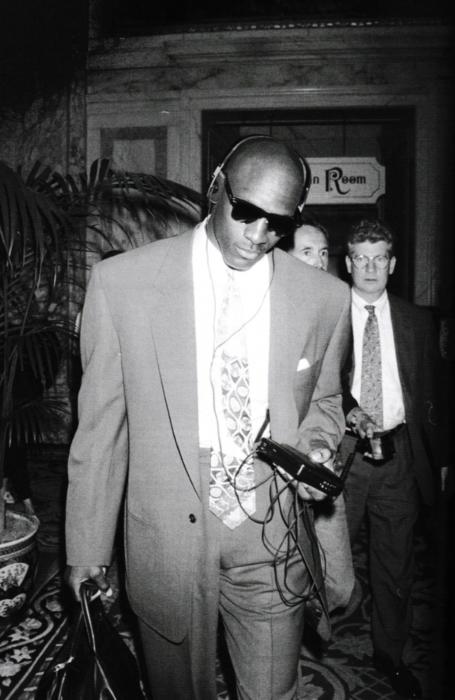 I believe that core to understanding clothes, and perhaps even to enjoying them, is appreciating styles that are not your own.
If you can't, it closes you off to dozens of ideas - something as simple as the shape of a sleeve, or a colour combination - that you'd like in another setting.
And even if it never influences you at all, it's a healthy challenge. It refreshes and reinforces your own ideas by reminding you what you particularly like about your clothes.
If John Stuart Mill had had an opinion on clothes, it would surely have been this. Openness to ideas both avoids any chance you might be wrong and - if you refute them - helps you understand your own opinions better. It avoids stagnation.
And you thought PS took itself too seriously.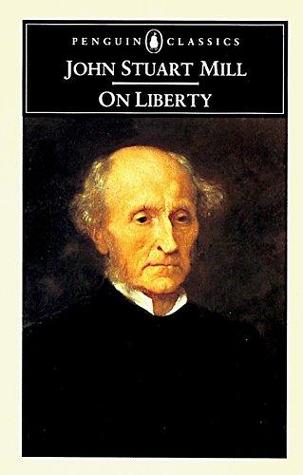 Let's take an example. In a recent post, a reader criticised chore coats and similarly straight-cut, shapeless clothing.
He argued that being flattering - by implication, shaped to the wearer - was by far the most important aspect of clothing. Without that, it was hard to see how clothes could have style at all.
Generally, I agree. Fit is the attribute of style most commonly underrated, and I make that point frequently. But that doesn't mean less fitted clothes can't be stylish.
Clothes can be loose, baggy, floppy and still have great style. You see that in a lot of the recently rekindled skater and 1990s looks, and in tailoring too. Armani did it wonderfully, as we've covered, and someone like Michael Jordan was known for it.
Famously, Jordan's style came about because Chicago-tailor Burdi put a suit on him that was much too big. Jordan loved it. He was a big man, and always felt suits were too short for him.
I would never dress like that. But in the example below I think he looks great. He looks natural, elegant - and gets away with the two-tone shoes and T-shirt because of who he is.
There are even things I would take from the look, such as the green cast of that grey suit, and how well it works with black.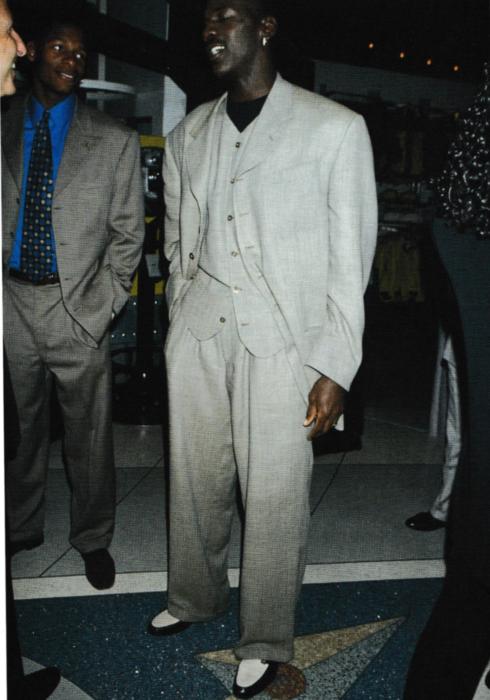 It's important to emphasise that we're not slipping into relativism.
Just because many styles can look good, it doesn't mean everyone looks good. It's possible to dress badly in any style - and indeed, dressing well in another style is likely this thing we are recognising and appreciating in others.
The guy on Jordan's right looks very ordinary compared to him. His shirt is too strong a blue; the trousers are too low. (Not low rise, but lower than they are designed to be. The fork is dropped way below the crotch.)
The reason he doesn't look great is not because his style is different. He just hasn't executed it effectively.
So what constitutes this act of dressing well? What makes someone stylish? What do Michael Jordan and the Duke of Windsor have in common?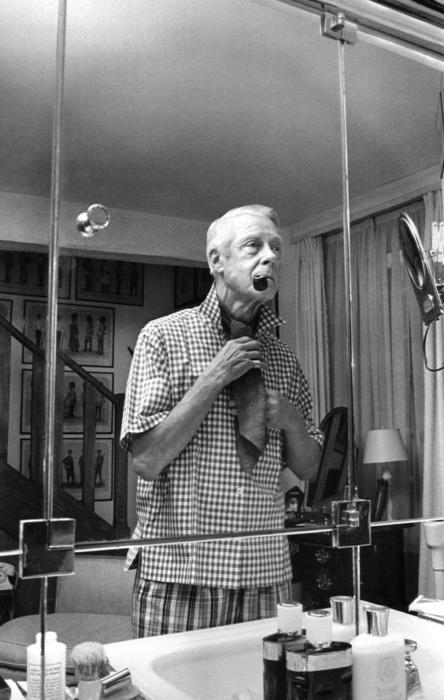 I don't pretend to know the answer, but there are a few things that I'm pretty sure contribute.
One is looking natural. Not forced, not awkward, not stuffy. You are comfortable in your clothes and know what works for you. Another word might be authentic.
Two is consistency, cohesiveness. There is clearly consideration at work in the whole. Even if you've worn that outfit a hundred times, it was thoughtful at the start and still looks it.
A third, related to this, is traditions and education. It doesn't matter whether people obey the 'rules' or not - the point is that they're aware of them.
(And for those that say many people dress well without knowing the traditions - it's not true. It's just subconscious. Some have absorbed rather than learnt, and while they wouldn't state a rule, they would say the same things 'just look wrong'.)
A fourth is personality. The best dressers are elevated from the norm by expressing something, having a view. It might come across in colours or in little accessories, in something loud or quiet. But they don't look like a carbon copy of somebody else.
There are certainly other elements, and there is a lot to pleasantly argue about in each one. I look forward to doing so in the comments.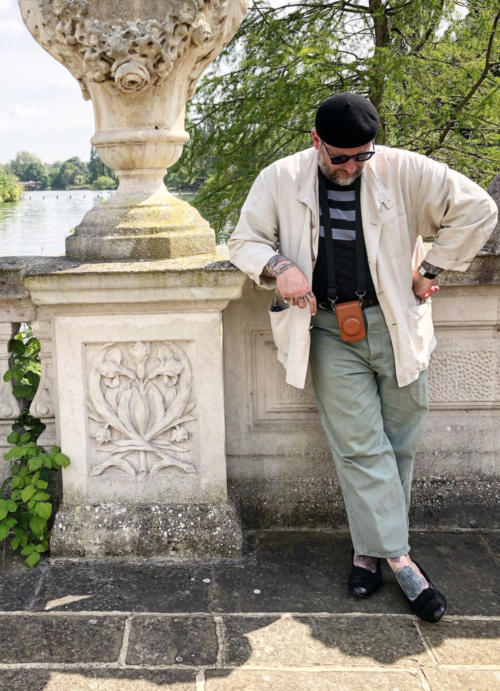 Many people do not dress like me, yet I find them inspiring.
Tony Sylvester (above), bless his Grecian slippers, wears many things I never would. But I'm always interested in what he's going to try and work into an outfit next.
The beret may never become part of my regular clothing, but it's still interesting when he talks about the 'flight' of different styles. And it makes me reflect on proportion in other hats.
Why is leopard print so much sexier than, for example, tiger? Why do turned-up brims suit some heads and not others? Do band collars look best on bigger men? All questions Tony has made me ponder, while looking at outfits I wouldn't wear.
Be like John Stuart Mill and let all the crazy ideas in. It's the only way to avoid - in his phrase - your ideas becoming 'dead dogma'.
The people that don't are the ones you're familiar with from forums. The ones that insist, loudly, on the rules and concoct their own definition of a gentleman. They tend to be noisy, condescending and oddly indignant.
Sometimes those proclamations can sound like confidence. I think it sounds more like fear.