My battered Barbour: A rewaxing service to recommend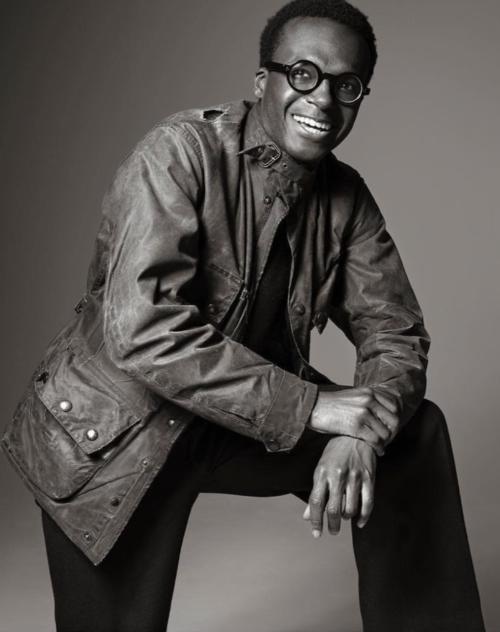 By André Larnyoh
When I first got this Barbour jacket, I remember wondering if it was really me.
I was around 19, taking all my inspiration from Pinterest boards and The Ivy Handbook. A waxed motorcycle jacket seemed off the beaten track. But it was on sale, so I took the plunge.
In the eight or nine years since, while I've been fortunate to have acquired some other impressive and objectively cool things, nothing else I own has as much character as this. When people see it they frequently ask if it's vintage. It's not – it's just lived a life.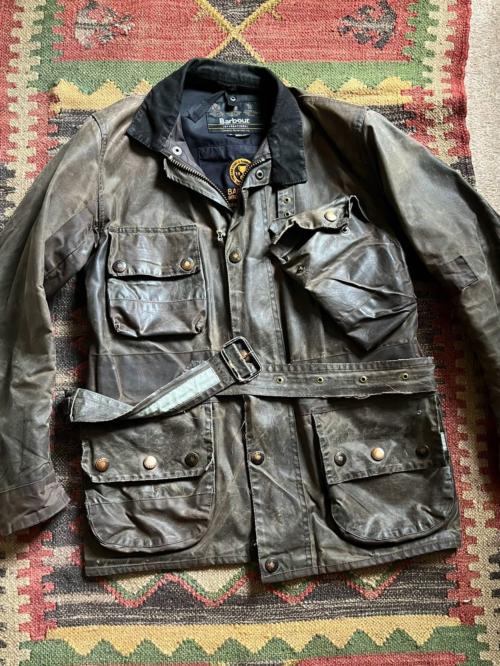 I've worn it a lot, and everywhere, from city to woodlands. It has become tattered, bruised, torn, had numerous random items shoved into its pockets but, in doing so, has become my personal gem.
If the jacket could speak, it would tell you a good few things about my life. Like how I used to carry a Swiss Army knife in the top pocket "just in case", but that never extended past opening a box or bottle of Coke (or once my own hand). When I realised this, it later became the home of my iPod Classic (R.I.P).
Or that time I left it behind at a party after having a few too many cheap margaritas, and found it the next morning hanging off a railing outside. Later, after discovering someone had left their contraband in the pockets, I spent the day worrying I was going to get nicked at any second.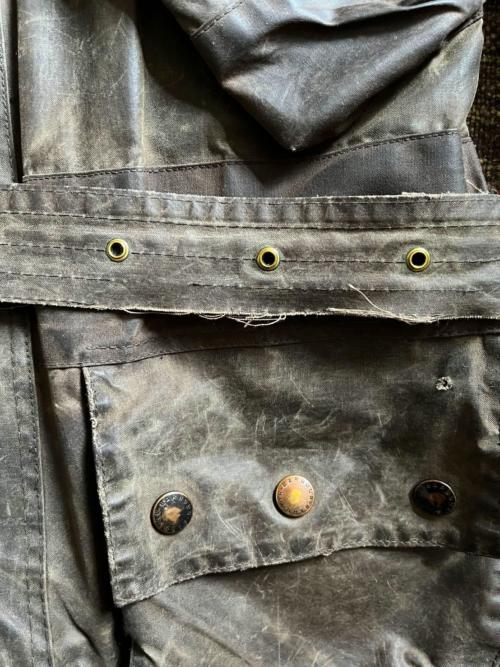 Before I bought the Barbour, I was actually lusting after a classic trench coat or a hardy black leather jacket. But I could never find a vintage Burberry in my size, and when I finally mustered the courage to walk into Schott, I walked right out again. That price tag? It's what dreams are made of.
My hopes of looking like a spy or a street tough were dashed, but seeing as I was not and still am neither, it was no great loss. The Barbour ended up being the ultimate compromise. It was hard wearing, it had a belt, there were a lot of useful pockets and it set me apart - something which really mattered at the time. I was studying abroad back then, and everyone in NYC has a leather jacket of some kind. But I never saw someone in a waxed jacket like this.
Back home in London though, Barbour's country jackets were a symbol of our national class divide for me. They were - and to an extent still are - the finishing touch for the displaced generation who were too young to be Sloanies and became entrenched in Clapham instead. The battered Babours these people had stolen from their parents' country house was sometimes the only interesting thing about them – an object that could survive so much wear and abuse over the years and look wholly original.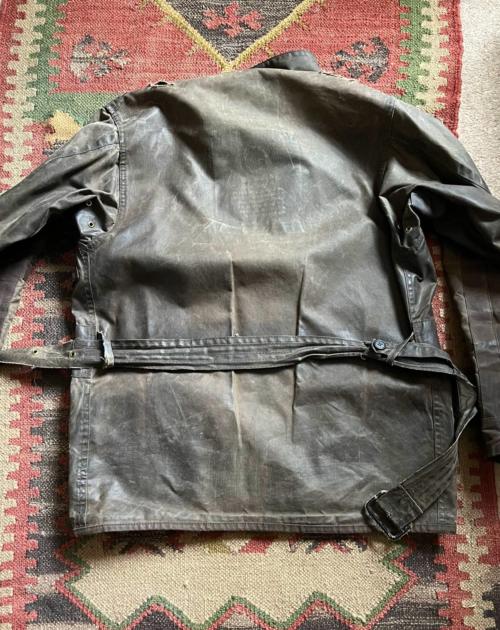 Mine comes from a collaboration between Barbour International and the motorcycle manufacturer Royal Enfield. (Good luck trying to find one - it's long since stopped being produced.) I was drawn in by the olive green, different to the normal black or brown of the International line, and by some subtle differences that set it apart from most Barbours.
There are three buttons at the patch pockets instead of two, a soft moleskin collar instead of corduroy, and reflective strips - which were entirely useless to me until recently, when I started spending all my time riding around town on a bicycle.
There was even once a detachable synthetic fur lining that was occasionally used as a gilet under a coat, during some very cold winters.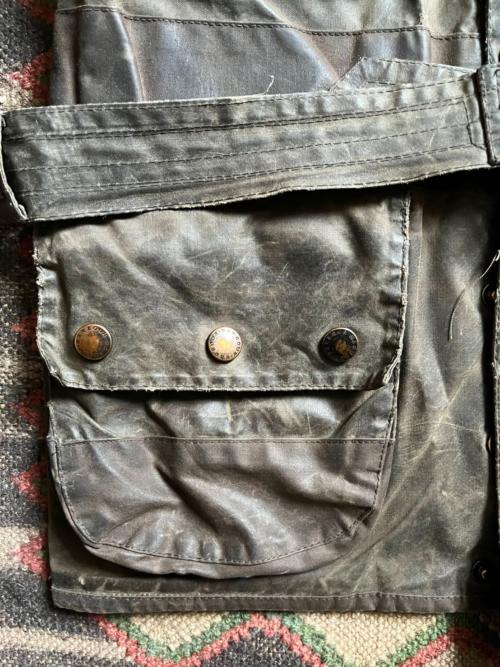 Over the years I've had to send my jacket off for repair only twice. I'd usually send it to Barbour, who would take forever to repair and re-wax it.
Eventually some of the damage to the elbows and pockets became so extensive that they resorted to panelling over it with discarded bits of waxed cotton or replacing the pockets entirely. I was told this over the phone as if it were a great tragedy, but I was delighted: they were effectively Frankensteining my jacket! More character! More charm!
Still, the service provided by Barbour was slightly disappointing. Mostly the fact that all the damages were never covered: each time only half would be done. When I asked why, I was told that each jacket is only allowed a certain number of hours of work per visit.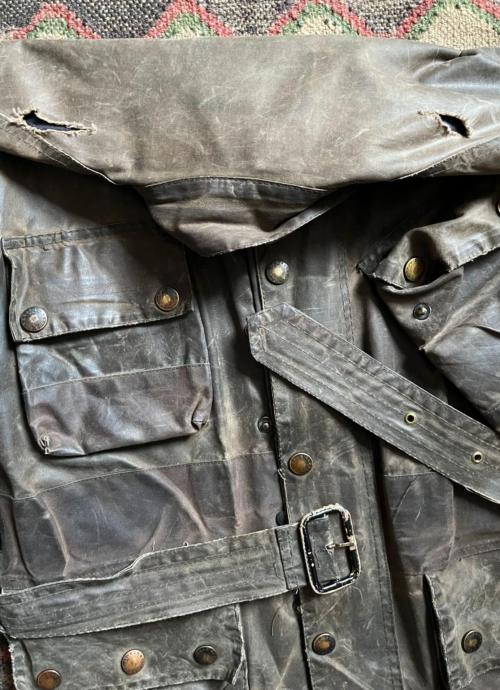 As repairs aren't cheap, it's safe to say I was annoyed. Meanwhile there were two large tears in the shoulders that were growing wider each day, and the stitching of the cuffs was fraying again. I didn't want to spend more just to get another half job, so for a while the jacket just sat in the back of the wardrobe, only being worn when it felt safe to do so without causing further damage.
That all changed when someone recommended a place called Oily Jack, where apparently my precious piece could get the true TLC it deserved and desperately needed.
A small family-owned company in Kent, all they do is rewax and upcycle waxed jackets from Babour, Belstaff and other manufacturers. They quoted me 90 pounds for the rewaxing and various repairs, and said it would take a week. Seemed pretty short, but I was already committed so I held my breath.
When Oily Jack sent me images of what they had done to my jacket after a week (above) it was like one of those reality TV moments.
You know, the contestant wants a makeover and they spend the whole episode going over what's going to be done to their hair and their outfit, before finally revealing the new and improved contestant to their family and the world at large.
Gasps, tears of joy, incredulity at how different they look. All of those emotions flowed when I saw the results. It was like they had given this tired, worn-out jacket a new lease on life.
Using cloth from an old 80s Solway model, they had created new patches and piping across the belt where it was starting to fray, while material from a 70s model replaced some of the metal hardware. The rewaxing also completely changed the colour, making it a very dark shade of olive rather than the aged brown it had become.
Initially I was worried that this scale of change had removed all the charm the jacket had acquired over the years. But as soon as I put it on again, for a cold snap we had this Spring, I came to see it as necessary to extend the life of the old thing. It wasn't being worn otherwise.
And who knows how it'll age after this process? I guess I'll only know in another nine years. All I know is that I'm not going to be gentle.
Portrait of André, Will Milligan. Other before images, André; after images, Oily Jack.