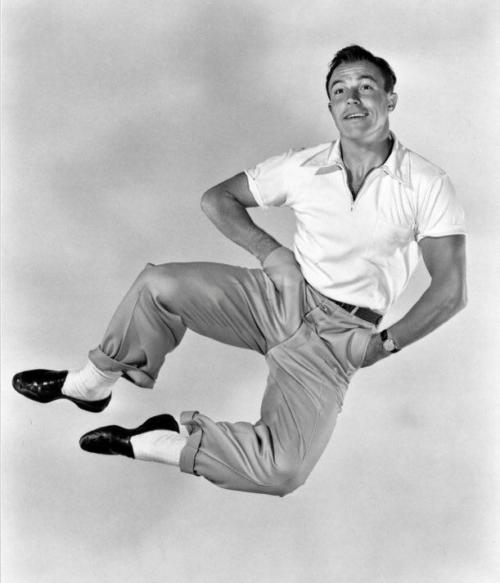 When we covered Ivy-inspired clothing in a recent Reader Profile, there were some slightly dismissive comments about Ivy as a whole.
Given I've found that tradition particularly inspiring in the past five years, I thought it might be worth setting out what Ivy clothing I like and don't like, and why.
I honestly think – as I said during our Ivy Symposium in New York a few years ago – that its principles have the greatest potential of any tradition in helping men dress well today: personally, elegantly and yet playfully.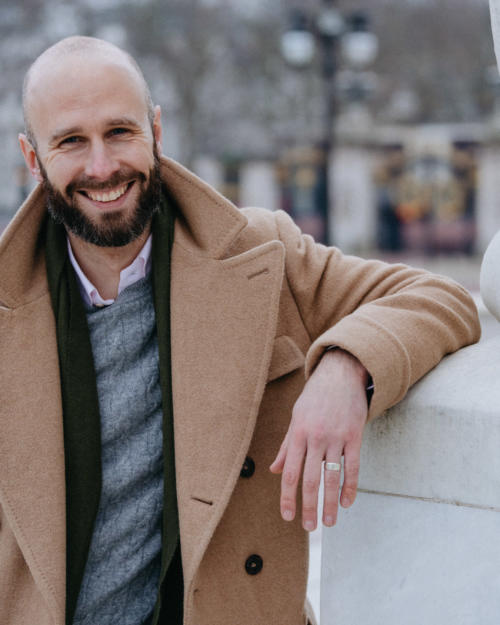 Every tradition of clothing has its good and bad points - or at least more subtle and extreme ones.
I love tailoring, but I'm not a fan of braces or unusual double-breasted configurations; I love military-inspired clothing, but prefer an M65 or pair of fatigues to camo trousers or a souvenir jacket.
Ivy is no different. The brighter, louder clothing turns me off, as does the ossifying attitude of traditionalists. But the general relaxed attitude to tailoring, and combinations with sportswear, I find more inspiring than anything else.
So here are two lists: clothes I don't wear and do wear, which may be considered Ivy.
The point is to avoid readers being turned off by the first, and as a result prevented from enjoying the second.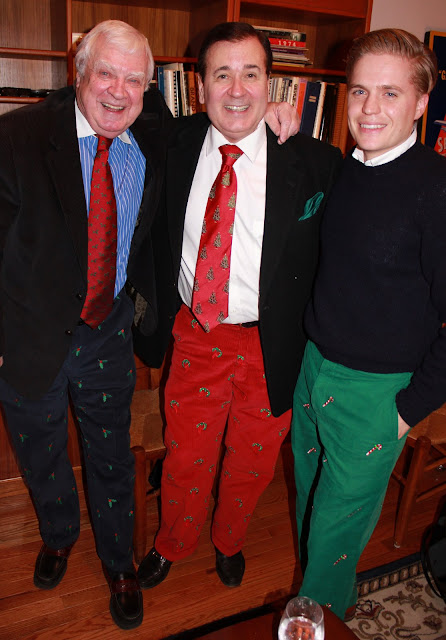 My Ivy is not:
Brightly coloured trousers
Fabrics with embroidered animals, flags or indeed anything else
Pinned or tab-collar shirts
Fun shirts
Wide, chunky shoes, particularly longwings
Madras jackets or trousers
Suits with no darts or shape otherwise
Blazers with gold buttons (unless, perhaps, worn with something from a different tradition, such as denim)
My Ivy is:
Soft-shouldered tweed jackets
Polo coats, raglan coats, duffle coats
Flat-fronted trousers
Oxford shirts
Polo shirts
Pale pink, pale yellow, purple. Not lime green or brick red
Shetland sweaters
Harrington jackets
White bucks
Low-vamp loafers (and low-vamp boat shoes)
Cordovan
Sports socks
Sportswear mixed in generally: sweats, caps and so on
When styled well, it's not hard to see how the latter list could be a great capsule for a modern guy – existing in a dressed-down environment, but still wanting to dress well.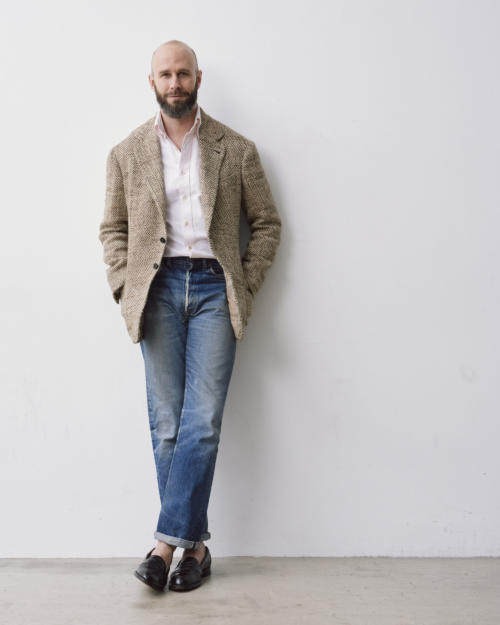 This contrast can be seen in other ways too, such as icons and attitudes.
My Ivy is not:
The guy wearing it head to toe: madras trousers, pink oxford, seersucker jacket
The Polo model piling on everything: shetland, jacket, rugby around the shoulders
The Neo-Trad overdoing it: flood pants, short jacket, pin collar
Lee Marvin in Point Blank, with his tan brogues
Don Draper when he wears checked jackets
Anyone insisting that Ivy should be worn in exactly the same way as a particular decade
My Ivy is:
Gene Kelly in sportswear, but with a collared shirt and loafers, not a tee and trainers
Robert Kennedy wearing a flight jacket and old khakis to play touch (American) football - below
Robert Motherwell or Jackson Pollock in their paint-spattered loafers or brogues
Paul Weller in French Ivy
Jean-Paul Belmondo in Breathless
Anyone mixing sporting and more formal clothing in a playful manner
Ivy has always evolved. Some things remain pretty constant – like flat fronts – while others change, such as the width of those trousers. From Army surplus khakis, to civilian trousers, to slimmer styles in the late 1950s, they became gradually narrower.
There's a great Talon ad from 1955 of two guys in (moderately) slim trousers mocking someone in oversized ones – who's standing in the window of an antiques store.
It changed with the influence of Italy from the late 50s; it was different when taken up by the Mods; there was the boom in Japan from the mid-sixties; and it had a twist added by the French, and so on.
Given all these cultural re-intepretations, it's important to note that the whole essence of Ivy, from from its start in elite US college campuses, was of mixing things together and not giving a damn. That's what made it energetic, interesting, and last.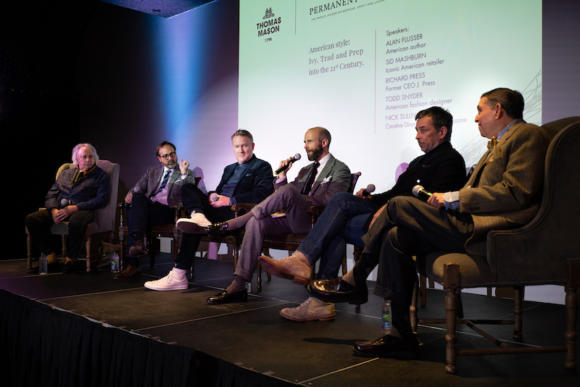 Ivy style is a surprisingly broad term, encompassing much of traditional American clothing, its origins and reinterpretations, purists and rebels.
But outside America that can often be missed, with the label applied to a kind of caricature of madras, fun shirts and seersucker. It's not a very relevant or sophisticated image.
I'd encourage readers to pick and choose the things they like from Ivy and make them their own. Guys don't need any encouragement to wear sports clothes to class, as the originators did - but they could probably do with some help elevating those clothes when they leave.
Many thanks to Jason Jules for his help with this article. If anyone wants more on that topic, the Ivy Symposium has a few good people taking about that, such as Alan Flusser and Richard Press.
And now, a pictorial story - to give an idea of direction, you understand, rather than make specific points. Remember, this is not about right and wrong, merely illustrating what I find inspiring, and what I think readers could too.
MY IVY IS NOT: