Come to pop-up drinks – and other updates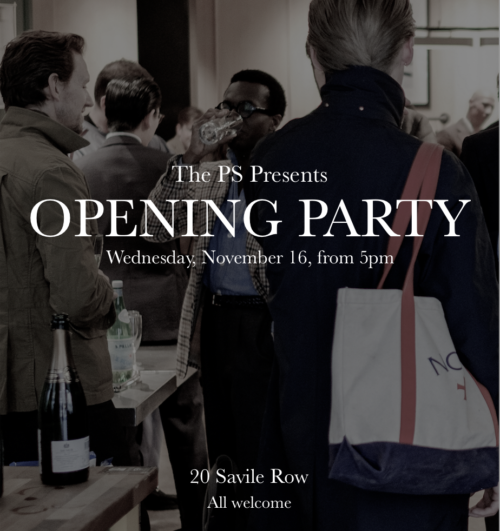 The string of pop-ups we announced a couple of weeks ago opens in 10 days time, on Wednesday November 16th, at number 20 Savile Row.
That evening we will have our usual, casual but always fun drinks in the shop. Please come by from 5pm, get a beer or a glass of prosecco, and welcome all the brands that will be featuring over the coming month.
Those brands are, to refresh your memories:
Permanent Style and La Bowtique: Wednesday November 16th to Saturday 19th
Colhay's knitwear: Thursday November 24th to Sunday 27th
The Merchant Fox: Tuesday November 29th to Sunday December 4th
Marrkt and my pre-owned clothes: Wednesday December 7th to Friday 9th
I also have some updates from brands on what will be appearing in their shops, and available for sale:
La Bowtique: Mickael will be making bespoke bow ties on site, which will be lovely, but he will also have several new projects on display - his new book, which comes out in December, cummerbunds, a new shirt project, and perhaps braces.
Permanent Style: We will be launching our new collaboration with Cromford leather at the shop - a western-style shearling jacket. We will also have the previous coats from Cromford, plus everything on the PS Shop that is in stock. Only the accessories (hats, scarves) will be available to buy, but everything is there to see, try and check sizing.
Colhay's: Colhay's will have all of their knitwear available, including their two new releases, the Painter's Shawl and the Belmondo roll neck. Most things will be available to buy on site.
The Merchant Fox: Fox will have not only their full range of clothing and accessories (which is growing rapidly) but also Fox cloth, including their 250-year anniversary pieces and vintage lengths that are only available at the pop-up.
Marrkt: Aside from a range of the Marrkt pieces you can see on their shop, I will have a big range of my personal clothing on sale, as with our previous pop-up with Marrkt. If you're a 38 or 40 chest, and an 8.5 or 9 shoe, there will be some real bargains to be had.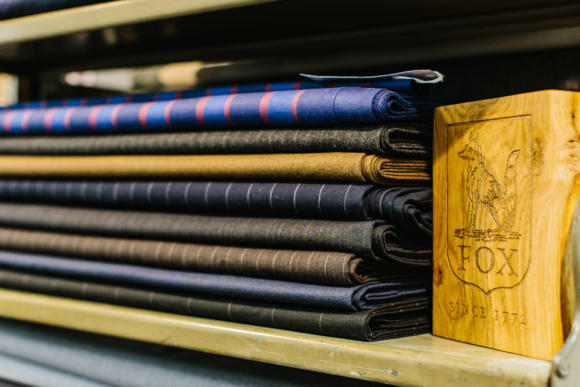 Opening times
These will vary a little between brands. They are:
Permanent Style / La Bowtique:
Wednesday to Friday, 11am-7pm
Saturday, 10am-6pm
Colhay's:
Thursday, 10am-8pm
Friday, 10am-8pm
Saturday, 10am-6pm
Sunday, 10am-6pm
Fox:
Tuesday, 10am-8pm
Wednesday, 10am-7pm
Thursday, 10am-8pm
Friday, 10am-6pm
Saturday, 10am-6pm
Marrkt:
Wednesday to Friday, 11am-7pm