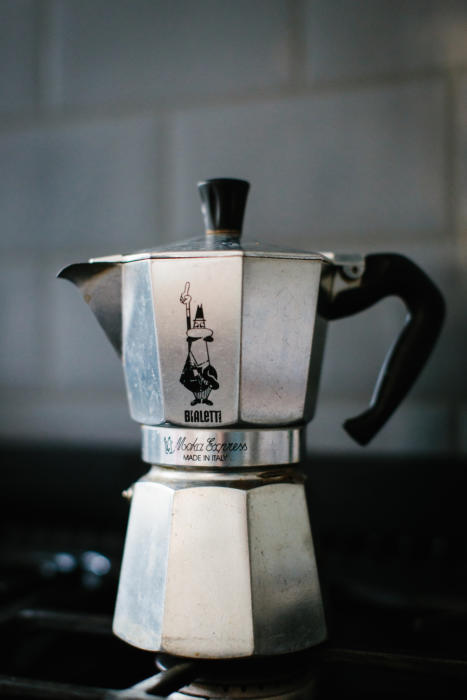 My day begins around 6:30am, when my three-year-old starts shouting over the monitor that she wants to get up. That's my job, in the highly organised division-of-labour that is our family life. I have to coax her out of her pyjamas and downstairs for breakfast. Fast enough that she won't get hungry and upset, but not so forced that she'll just get plain upset.
The older children emerge about 7am, and are much more self-sufficient. My role is largely to stay out of the way as they prepare lunch, have their cereal, and go through minor panics about missing maths books.
It's probably only when everyone leaves the house that readers will care what I do - or at least, those two readers that requested an article about my working day.
I always do comments before I leave the house. Having showered and shaved, I'll sit down to my desk about 8:30 and go through them, publishing and replying. There are normally between 20 and 30 overnight. It gets my mind whirring - thoughts on the current post, on old posts, suggestions for new posts.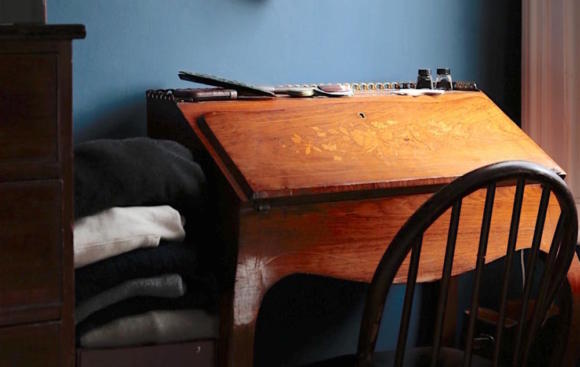 Since Covid, I'm usually in town (central London) three days a week. The rest of the time I'm at home, although I always end up spending a good 2-3 hours working in local cafes - I'd go stir crazy otherwise.
Appointments get allocated to the town days. And frankly those are a lot more interesting than the home days, so I'll run through a typical one of those.
Get dressed, usually in an outfit I've considered the night before. It stresses me out if I do it in the morning. Casual tailoring or smart casual (as described here) depending on appointments.
Get the train. Work on the train. I've never managed to kick the habit of working when commuting. I think it started when we had two small kids and I was effectively doing two jobs: every minute counted and I could never just sit reading a book. That's left for the evening, when it feels like everything else has been done.
So I sit on the overground from East Dulwich to London Bridge, answering social media comments and perhaps beginning an article.
I'd never write a full piece on my phone, but the start is always the hardest and there's something about travelling - without the pressure of sitting down at a desk in front of a blank screen - that makes it easier.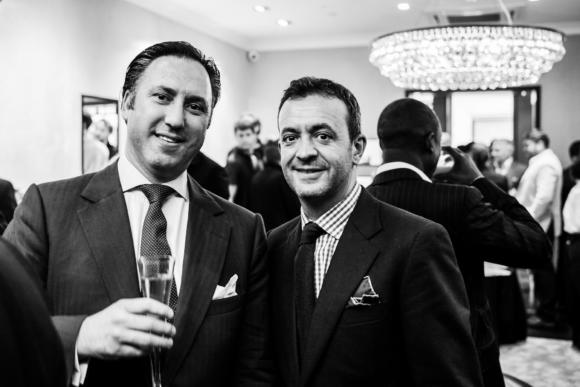 One or two appointments are always around Savile Row. Others are likely to be up on Chiltern Street, which is a 15-minute walk or a 5-minute (hire-bike) cycle. Choice depends on weather.
A couple of weeks ago, my day started at Gaziano & Girling, seeing Tony about a pair of bespoke loafers that he was attempting to stretch. Frankly they were always a bit tight, but I've really only learned in recent years to value comfort more, and these could definitely be more comfortable.
These appointments often feel like a weird mix of personal and professional. I'm essentially a consumer, doing whatever a consumer would do, but I also know that most things will end up being covered on PS, and the brand is aware of that too.
It's not quite shopping for a living, but it's not far off - and I never stop being thankful for having that as a job.
Appointments like this are personal in another way too, which is that Tony and I have known each other for quite a few years. We know what's going on in each other's lives, and we care enough to ask.
Of course, any customer of bespoke will often end up having a similar relationship with their makers, and that's a truly lovely part of it. It makes the world feel like a warmer place - like knowing your neighbours.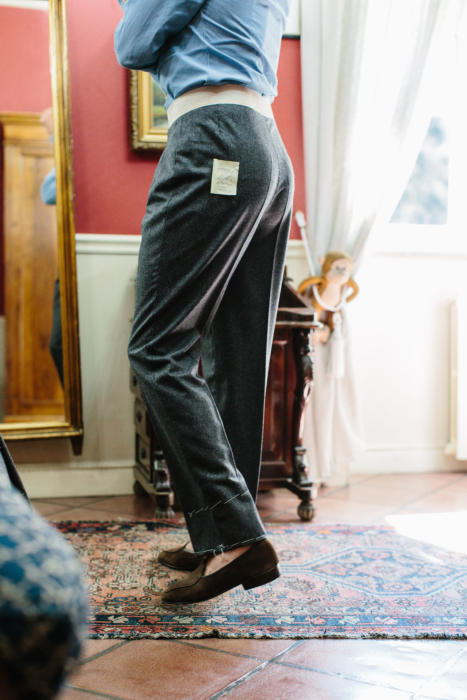 My other appointment that morning was seeing George and Tom at The Valet - the dry cleaning, pressing and shoe service that has now moved to the Piccadilly Arcade.
They'e starting an alterations service, so I was trying it out by widening a pair of flannels. Panico made me two pairs with a flannel suit (above), so I thought it would be interesting to have one in a wider cut. It might go with the very roomy jacket; then again, it may not.
Like the G&G stretching, this is the kind of thing that could become an article on PS, or simply an update to the Clothing Resources page.
Finally, I popped into Anderson & Sheppard and Adret, in a continuation of the shopping-as-a-job. Wonderfully, a reader in A&S recognised me and said hello. This seems to happen more these days - perhaps every other day on average - though I have no idea why.
It has happened enough, however, for me to realise what a feedback opportunity it is. So I ask the reader what he likes in particular, and what we could do better. Turns out he likes the expansion into more casual clothing, and would like more of the 'how to buy quality' pieces. Duly noted.
Ever since I quit my journalism job to do PS full time, I've been a member of Mortimer House, the upscale co-working club just north of Oxford Circus.
It's a nice place to be, and I've been there long enough that most of the staff know my name. (I'm a sucker for that kind of stuff.)
I'll normally go there for a few hours, and one day a week Lucas and I usually meet and work alongside each other. We used to just do catch-ups over the phone, but somehow when you're sitting next to each other, you remember loads of little things you meant to mention, or wanted an opinion on.
It's my tiny slice of office working: I'm sure readers that have gone back to the office, at least in part, will be able to relate.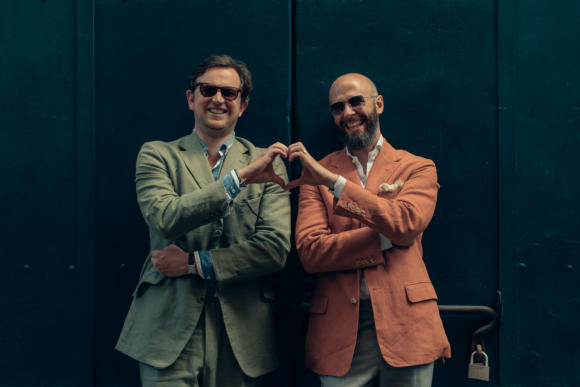 Lucas (above) looks after the shop side of PS, so the things we catch up on include such thrill-a-minute topics as packages that have gone missing, bugs with Shopify, and size splits for a knitwear order. All the glamour of fashion.
I keep an eye on comments throughout this time, and manage to finish my article - though it takes almost as long to select the images, resize them, name them, format the article, tag it, schedule it and add hyperlinks. It is my dearest wish that WordPress would open links in a new window by default; it would save me several days a year.
The next day my to-do list includes reviewing the quarterly VAT return and sending monthly invoices. I guess it's nice though - healthy even - to have admin tasks as a balance to the shoots and shopping.
Otherwise if all I did was swan around, it might all go to my head. Can you imagine?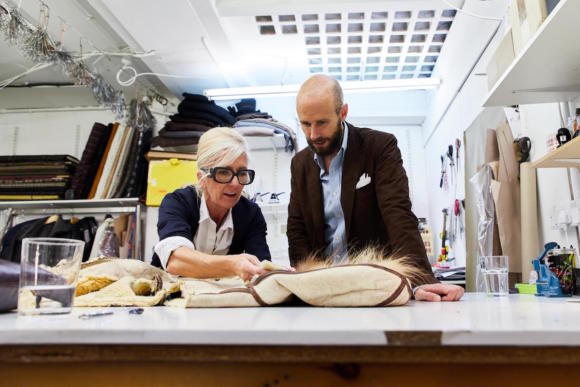 Last stop of the day is Cromford on Chiltern Street, where I need to shoot fur hats they've been making.
To do that, I've carried another outfit in my big Clegg tote, and of course now have an altered pair of trousers with me too. That's why - when anyone meets me in town - I always seem to be lugging big bags of clothes around.
And, I'm often wearing clothes that are entirely inappropriate for the season, because we're shooting ahead of time and I want to minimise how much I have to carry. Like below, wearing a coat over summer trousers and tennis shoes...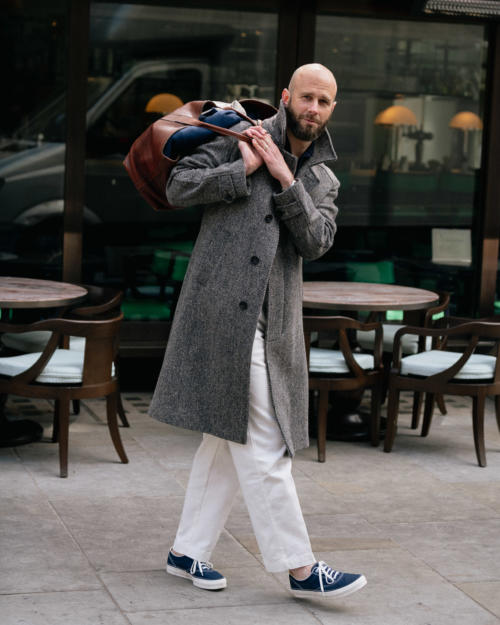 Having stood in doorways and against walls for half an hour, as well as crossed a street seven times until it looked 'natural', I'm going home from Baker Street.
On the way I manage not to work, and spend half the time listening to Led Zeppelin's How the West Was Won, half reading Klara and the Sun by Kazuo Ishiguro. Both are beautiful.
Nothing much to say about the rest of the day, except I'm sure many fathers will relate to the experience of coming home to a bright, warm house in the evening, full of the voices of people you love.
My highlights in the evening are doing the washing up with my 14-year-old - while playing each other music we like - and reading The Lord of The Rings to the 12-year-old at bedtime.
Oh, and I check comments once more. I know I shouldn't, but I can't help myself.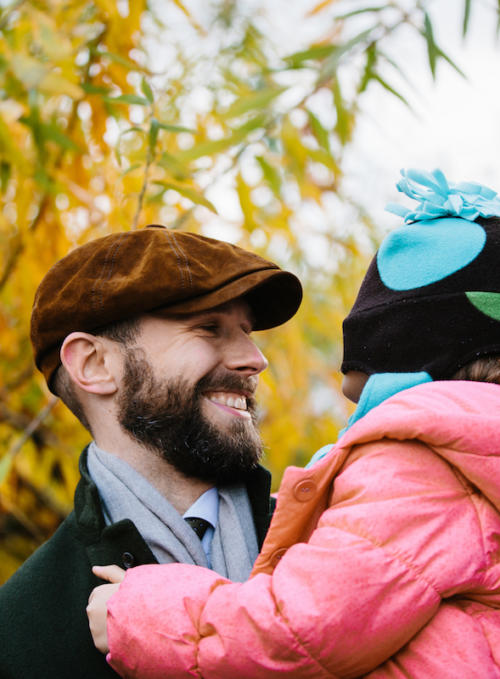 Thank you for this excuse to describe and reflect. If anyone has any reflections of their own, or of course any questions, as ever please add them below.