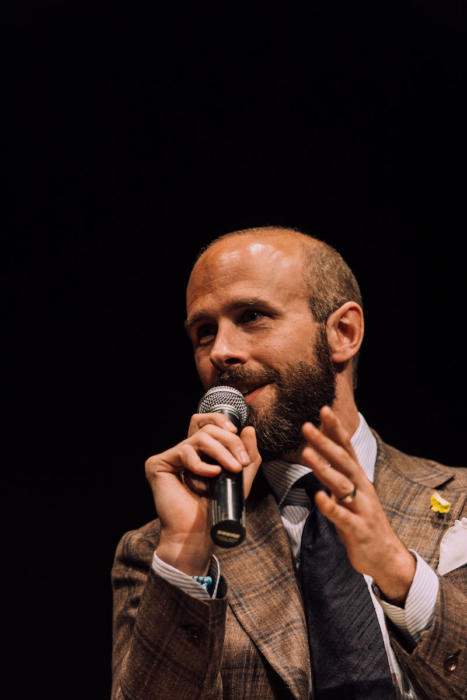 A few months ago I quit my job as a financial journalist to run Permanent Style full time.
It was a big moment personally, but not one that I thought to talk about publicly - as I had no intention of it affecting what Permanent Style is, or what it does.
The site, the shop and the events had been growing so much that doing both jobs had simply become untenable.
I was sad to leave my job, as there were many things I enjoyed about it.
But Permanent Style is a passion, and you're incredibly fortunate if you can make a living doing something you're passionate about.
So the move was inevitable; it didn't really feel like a decision.
However, a reader made me aware that the switch could suggest that Permanent Style would change in some way. Such a move can often mean that someone has taken investment, is going to launch a brand, or is otherwise changing their business model.
So I'd like to take the opportunity to say that Permanent Style will not be changing, and there are no plans for it to change.
On Permanent Style, the writing will continue to be independent.
No one can pay for coverage, or buy better coverage, or take an advert and say with a wink how great it would be to have some 'support' this season. Or they can, but it won't get them anywhere.
On Permanent Style, there will continue to be criticism.
The reviews will be balanced, considered and based on both personal experiences and knowledge of the industry. They will continue to be, as one commentator put it, more like reviews of headphones than of fashion.
(I rather wish he'd said they were like film criticism, but you can't have everything.)
The revenue on Permanent Style will continue to come from advertising and from sales of products.
The ads are all fixed-fee, display adverts with no payments for links or affiliate programmes – in order to be direct and transparent.
And the products are regular collaborations with manufacturers to make things that I love and perhaps are missing in the market. That are niche, unique and in some way special. There will be no suit range, or set of 'basics'.
Oh, and we stock everything we sell. We buy it all and keep it and sell it, because we believe in it.
To be honest, I have been incredibly fortunate that Permanent Style has grown to the point where it can support myself and my family. So none of this has to change.
It's taken 11 years to get here. Eleven years of slow and organic growth. You couldn't make much of a business case out of it, but it's worked for me.
So here's to another 11 years of bucking the trends for fast fashion, for compromised coverage, and for image-driven update-hungry shallow content.
Thank you everyone for making Permanent Style what it is.
Now go buy some knitwear.