Overshirts and oxfords back in stock, plus restocking schedules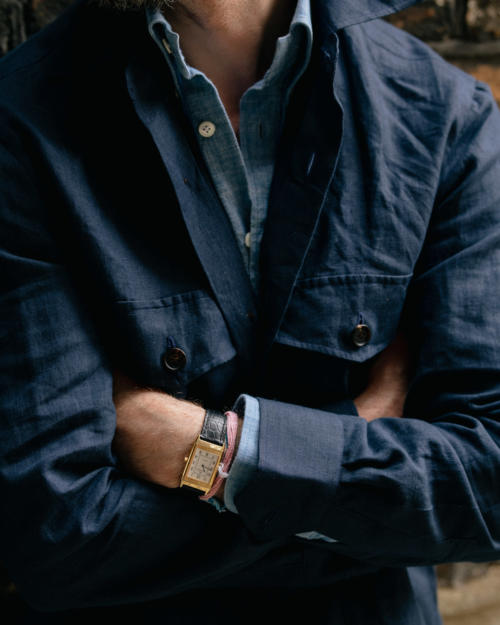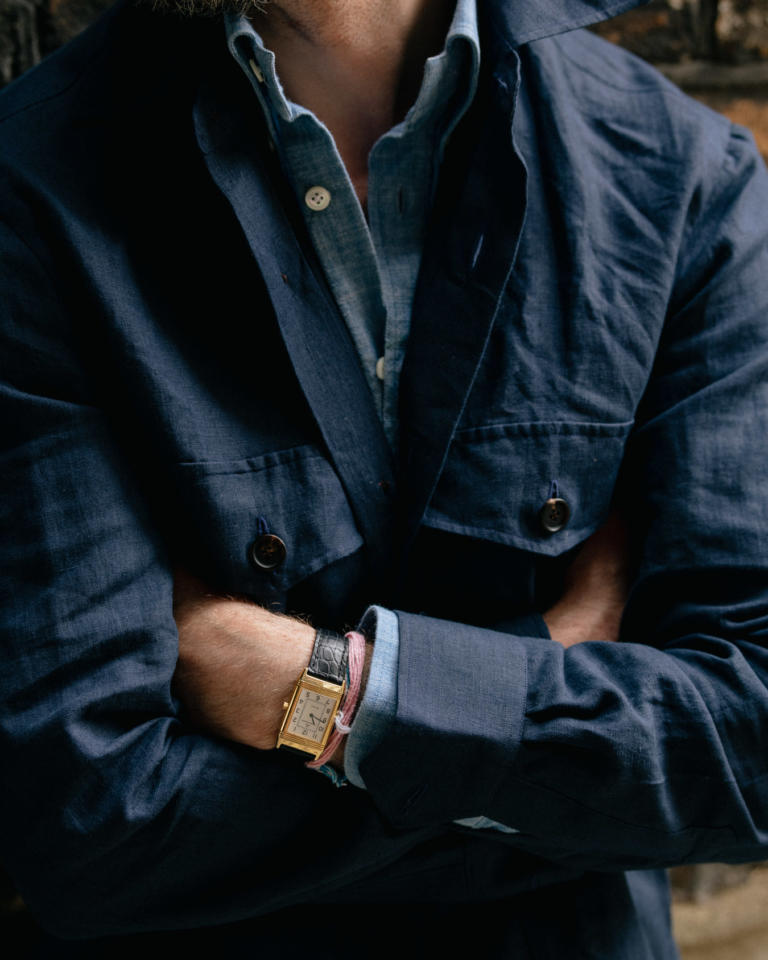 The PS Oxfords in blue and white have just been restocked, as have the overshirts in navy (above). The shorts (below) also came in a week ago.
Given the number of questions there have been about restocks, and issues with delays, we also thought it was worth doing a more general round-up of products. That's listed below.
We've organised this list in a very particular order, following some questions about the shop and how stock operates. In future we will try to separate products into year-round and seasonal items, so it's clearer that some are always being restocked - it's just a question of waiting for the delivery - and some only come back once a year, such as coats in winter or shorts in summer.
The system isn't quite as clean as that yet, but hopefully this rough division helps with communication and expectations.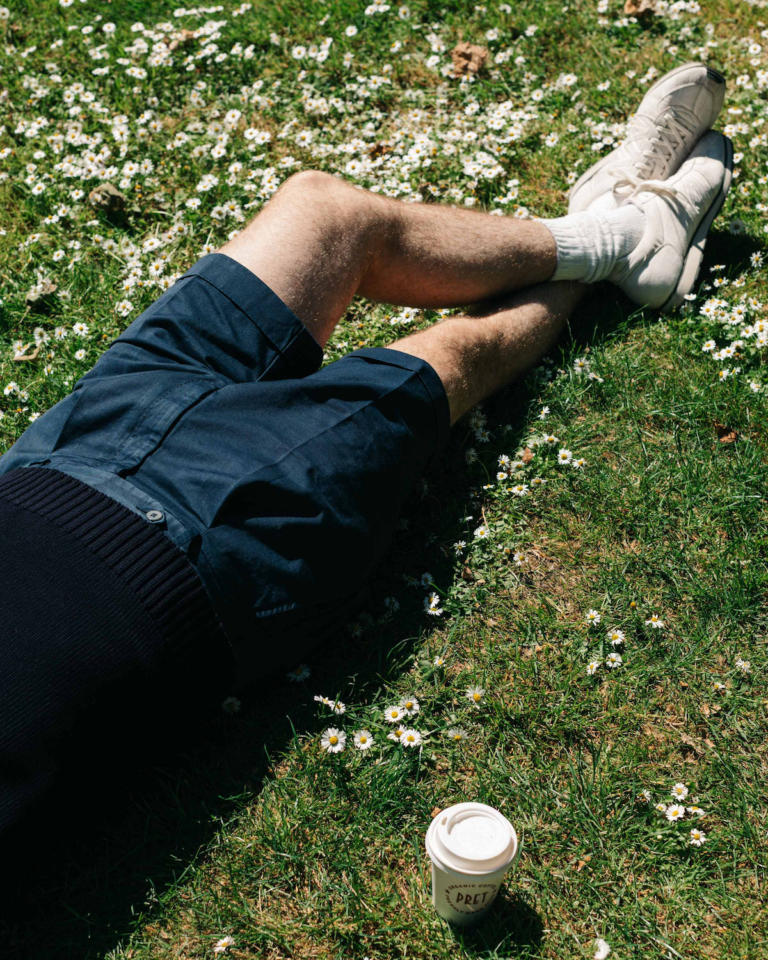 The latest with the seasonal summer products is:
PS Shorts - They've been restocked and sold about half so far. The navy is pictured above.
Linen Overshirts - There have been continued issues with the cloth supplier, which has had two effects: a major delay on release and having to drop one colour from this year.
The Navy has been restocked and a new Black (below) will be coming in the next couple of weeks, but the Brown is having to be put off until next summer, as the cloth won't be arriving until the autumn (despite being ordered almost a year earlier). There is some stock on the shop already, including the green.
Finest Polos - We have had our delivery for this year and are working on next year's, so please do leave us comments if you have any feedback or colour requests.
Bullskin Totes - We tend to have two deliveries a year of this. One is on its way so if you are interested please sign up to the waiting list.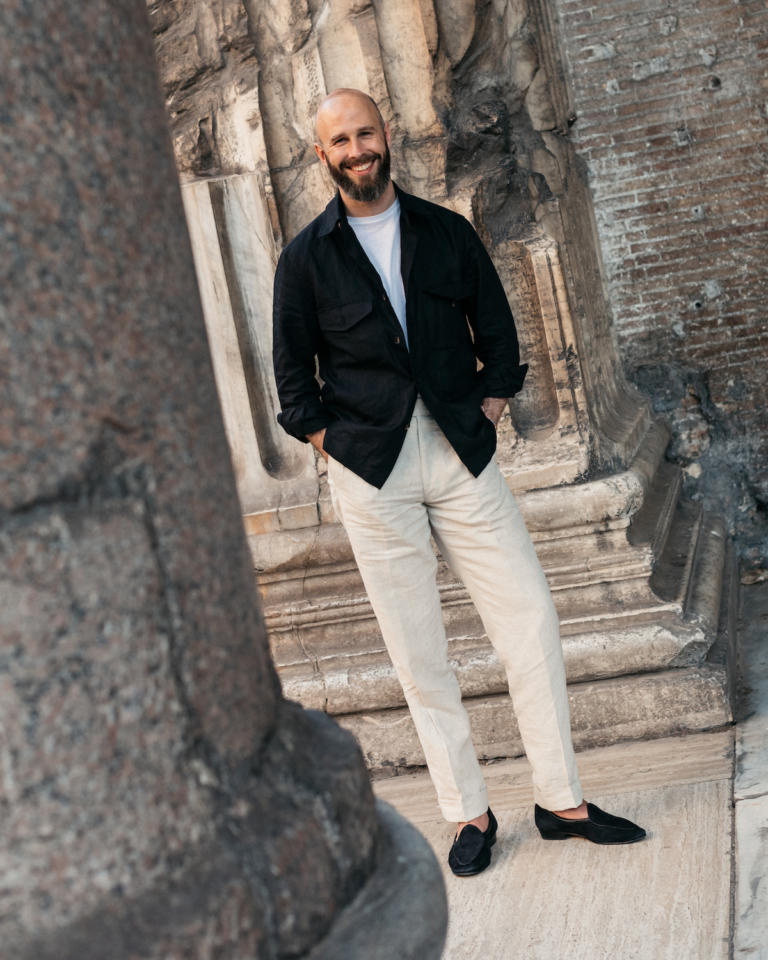 Then there are the seasonal winter products:
Tweed - We have a restock of the PS Shetland Tweed coming and still have some limited stock of the PS Harris Tweed.
Shawl Collar Cardigan - Restock arriving in October. Stock will be in navy, grey and brown. Brown will be on display at the June 27th event in London.
Cashmere Rugby - Restock of navy, grey and a new colour.
PS Watch Cap - Restock of all colours
PS Arran scarf - Restock of all colours and a new colour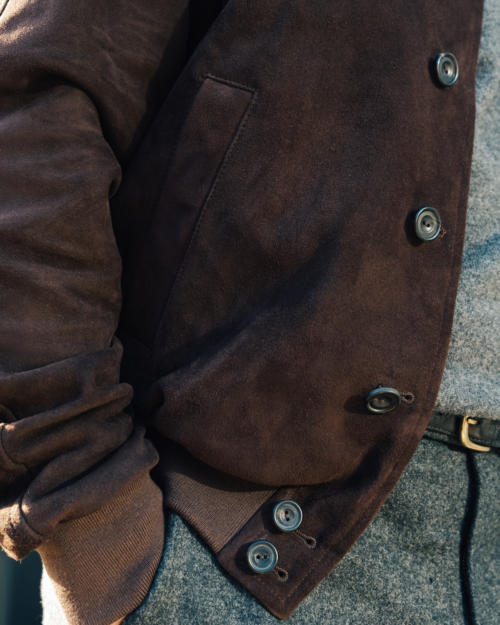 And the winter outerwear:
Reversible Suede Bomber (above) - No current restock planned but mostly good stock and will be redone next year
Donegal Coat - Small restock of the light grey in Autumn, plus there is some stock of the navy
Bridge Coat and Wax Walker - Both will be restocked
Trench Coat - This item is not being restocked, although Private White has some stock left. This is largely because a new, single-breasted raincoat is being launched in September.
New Coat - To Be Announced, a proper winter overcoat, coming later in the season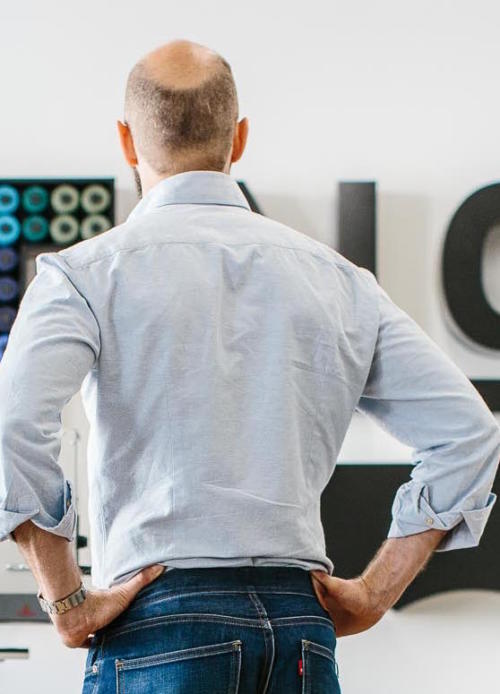 And now the year-round products:
Oxford shirts and cloth - the blue stripe will be back very soon. We've had some issues with the cloth suppliers and extended delays, and have started to order twice the fabric to remedy these, so hopefully you will find these in stock more of the time.
Coloured Oxfords - The pink- and green-striped oxfords will be restocked at least once more before switching to any new colours.
Dartmoor knits - Being restocked this Autumn
Tapered T-Shirts - The demand for these has continuously outstripped supply, but they are being constantly reordered. (And at the moment there is still some stock in popular sizes.) The next order will include a long-waited grey melange, and will hopefully be with us around the end of August, though we haven't had confirmation of that yet.
Selvedge Chambray - We have a new order in place for these and should be fully stocked in the coming months.
Finest Crewneck (below) - We are in the process of ordering more but the lead times are especially long, so they will not be back until September. We are trying to keep these in stock going forward, as we see them as an important part of the PS range.
Friday Polo - We have reviewed this product over the last year and are changing the style slightly to fit a broader range of styles. The new version should hopefully launch in late summer or early autumn.
The Undershirt - We are going to restock this but the minimums are incredibly high, so it may not be here until much later in the year.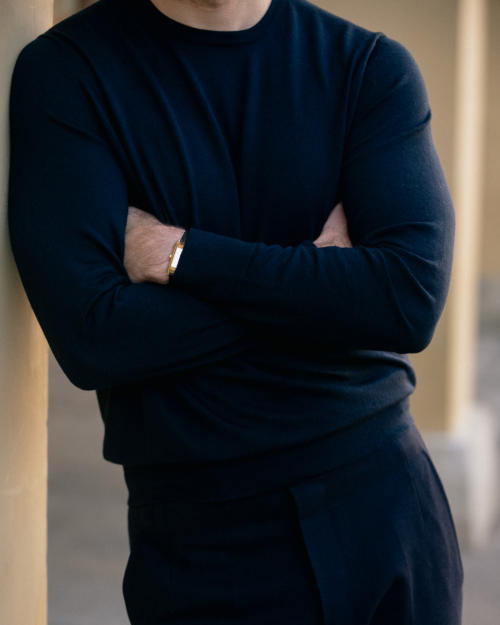 Other than the Trench Coat, two other items are being discontinued:
The Short-Sleeve Shirt - A popular but niche one, this won't be restocked in either the plain or striped fabrics.
Everyday and Lighter Everyday Denim - These will be replaced with a new denim that we feel will fit better how the shirts have evolved, as more a ready-made offering than a cloth for bespoke. However, we have not been happy with the stability of the cloth on the current prototype, so this is a little delayed.
Finally, we thought it was worth a note to say why we like the waiting list system on PS.
A few readers have complained that by the time they get to an item, it has sold out in their size. We operate the waiting list so that the most engaged PS readers get first access to these products, and don't have this frustration. The downside of this is that less regular visitors sometimes miss out.
We could carry a greater volume of stock, but being a small company, this would restrict the number of products we could offer - having twice the stock would mean we could carry roughly half the range. So on balance we think this is a good approach, and it works well for most readers.
To give you some insight into the waiting list, we tend to send emails out on a Thursday (not always but normally) around 3-5pm GMT, so we can try to cover as many time zones as possible. As ever, any other questions about this process can be directed to Lucas on [email protected], or to both of us in the comments below.
Thank you.