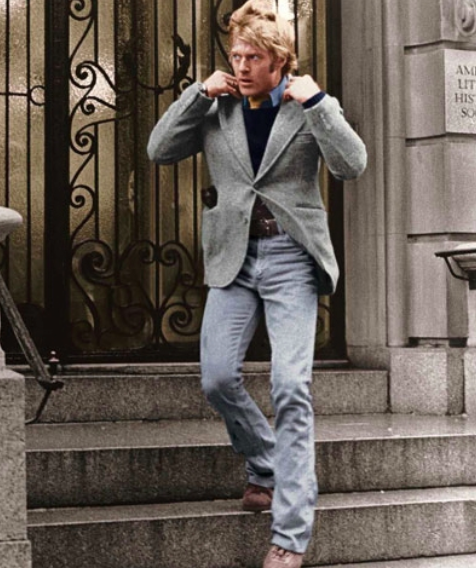 Dear Simon,
You have written eloquently before on building a wardrobe aimed, I suspect, at the young city-based professional wanting to start to explore the world of good quality RTW or bespoke tailoring. My question is slightly different.
Over the last 40+ years I have built up a considerable but disparate wardrobe of good quality clothes – not all bespoke by any means. Now, as I near the age of 60, I want to 'downsize' my wardrobe and start to rebuild it with a limited style and colour range – to almost create a 'uniform' which I can wear – with variations of cloth weight – summer and winter. I would not necessarily want this 'uniform' to be a formal business suit as I do not have to wear one regularly to my office and I live in a rural part of the UK.
Is there a jacket style which I could adopt which could be worn casually or with a tie for business meetings, more formal occasions etc? Jackets and trousers would be bespoke but matched with good quality RTW shirts from Margaret Howell or similar. Shoes a mixture of good RTW (Lobb, Edward Green) or bespoke (Amesbury).
John
–
Dear John,
It's an interesting question – similar, in some ways, to the one we often have to ask ourselves when travelling. You have to create a capsule wardrobe where, ideally, all the constituent parts match with each other and can be swapped around to create variation.
I would encourage you to start with a couple of well-made jackets. The most versatile colours would be navy and mid- to light grey. The navy is most useful for the dressing-up you mentioned. With the right pair of trousers and tie, it is almost as formal as a suit. A grey herringbone, on the other hand, would go with everything from jeans to flannels.
Begin with those two jackets and then put together 3-4 pairs of trousers that go with both of them. My post on odd trousers should be helpful here. I would suggest, as a starting point, that you look at cream, tan, grey flannel and charcoal. Substitute one of those for jeans if you wear them. With the grey flannel, the key is to make sure the grey is sufficiently different in tone to the herringbone jacket.
Next, two great pairs of shoes. Go for dark brown and tan. Brown dark enough that it can go beneath charcoal. If you are unlikely to wear cream trousers, then the shoes could be mid- and dark brown.
Add in a couple of crewneck sweaters – in say bottle green and navy – and you have a pretty flexible wardrobe. The navy blazer, charcoal trousers and dark shoes will be pretty formal with a dress shirt and tie; the herringbone jacket will be pretty casual with cream chinos and tan brogues.
I hope that helps. If you're going bespoke, a Neapolitan construction from someone like Solito or Caliendo will help a lot to bridge the gap between casual and formal.
Simon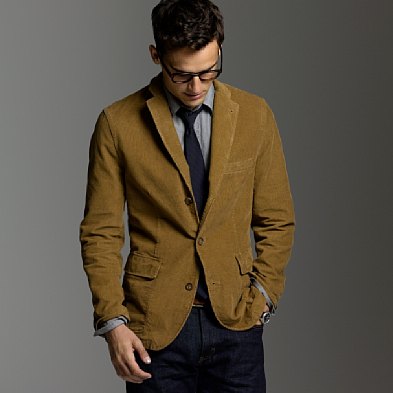 Corduroy would be a – slightly more casual – alternative to the grey herringbone