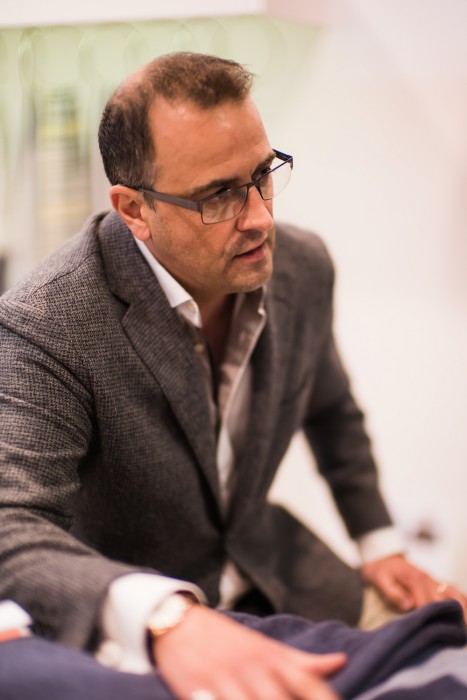 Johnston's is one of Scotland's best-known and oldest knitwear companies. Most of its production is for third parties – it is the preferred supplier to several of the biggest men's luxury brands. But it also produces under its own name, which you can buy online as well as department stores.
Like many such manufacturers, it has struggled a little bit over the years to get that balance right – at a certain point, the branded goods can start undermining the white-label. Today, the balance sits at a comfortable 30% branded, with plans to only grow that slowly. Unlike others at the top of their industries, such as Bresciani socks or Drake's ties, there is no rush to chase the higher-margin, but more more risky retail business.
"We're comfortable with that split, and it's easier to maintain with knitwear than other goods," says Graham Wilson, sales director at Johnstons. "There is less emphasis on design than with accessories, for example, so we can produce fairly plain branded products that are sufficiently different from the third-party production."


Interestingly, Graham points out that the difference between levels of production is mostly in the finishing, rather than raw product. While we as consumers tend to focus on lambswool, merino, and cashmere the bigger differentiator is actually the way different products are washed and teaseled. "That's a huge side of the business, and where a lot of the investment and innovation is," he says.
Johnstons has been owned by the same family going back to 1797 (the Johnston name was lost at one point through marriage – the current owners are Urquharts). Graham's parents also both worked in the knitwear industry before him, and he has worked in various parts of the Johnston's business. The company has a knitted operation in Hawick and weaving in Elgin – something that is convenient when there is a lot of cashmere around to do something with. "When we can't use all of the material often there is a use for in it Elgin, although knitting is generally harder. You need far greater variety of yarn and colour," he says.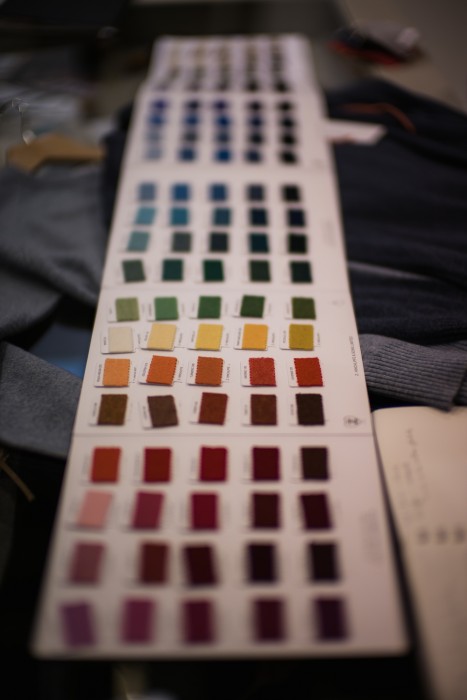 Johnston's has an impressively complete archive and, like many heritage companies, has turned its attention to it more in recent years. Expect details after a site visit later in the year. "The fabric books and the receipts are something special," says Graham. "You can see the first purchases by Brooks Brothers when they started, or by Burberry."
I'll also work on a guide to the various Scottish knitwear names, similar to those on English and Italian mills.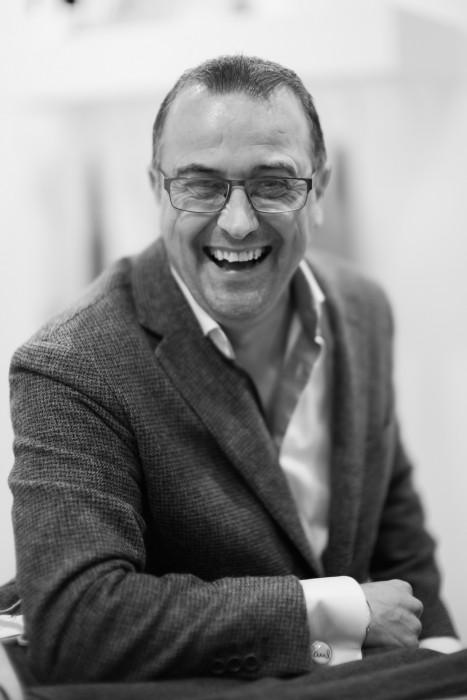 Photography: Luke Carby