Customers of Luca Avitabile – the superb Neapolitan shirtmaker introduced on this site – will already be aware that he has split from Gabriella, his partner at operating company Satriano Cinque.
As per usual, any back-biting should be largely ignored. Gabriella and Luca simply wanted different things – the former to pursue women's fashion at home in Naples, the latter to cater to male bespoke customers abroad. Any payments due on orders made with Luca before September should be paid to Satriano Cinque – it seems all customers have received emails to that effect. Any made since then can be done with Luca individually.
It has been a pleasure to see Luca develop a customer base in London, and to meet many of them on the way to or from appointments. He is, from my experience, the best value Italian shirtmaker currently visiting London, and it has been interesting to see customers explore materials they wouldn't normally have access to from RTW – jersey, pique, linen mixes.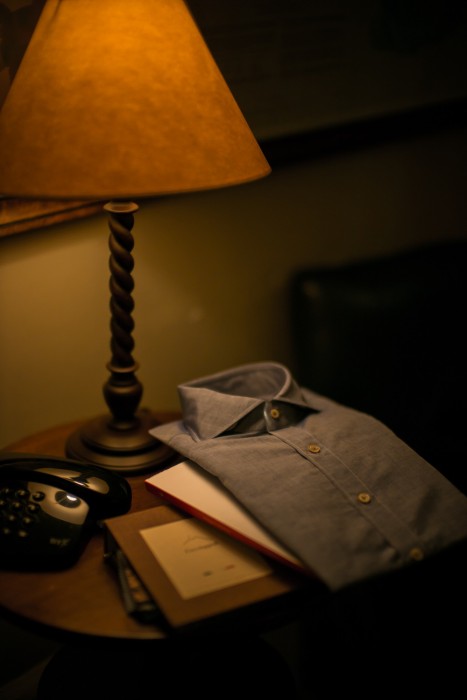 Luca and Luigi (Solito, Neapolitan tailor) are visiting London again on October 23-25. This will be a particularly special visit, as Luigi's father, the master tailor Gennaro Solito, will also be coming from Naples.
The two are now camped out in the Traveller's Club, on Pall Mall. A jacket and tie would normally be required to enter the Club, but because the Italians are located in the basement the rule does not apply – rather ironic, given this is one group of men that would likely take pleasure in the application of such a rule.
All communications with Luca should use the address [email protected] If anyone has any questions about the service or my choices with his shirts and materials (about a dozen so far) please let me know in the comments below.


Photos: Luke Carby