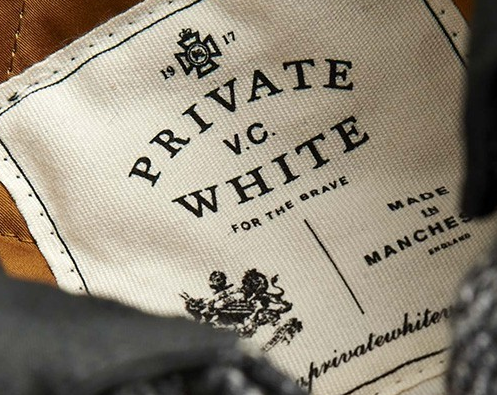 As part of the series on new shop openings in London, today we're focusing on Private White VC – the British factory and brand founded by James Eden in 2007, but with a new shop on Duke Street and a much-expanded offering.
First though, given the discussion around the first piece on Hardy Amies, let's walk through what we're analysing here. Unlike tailoring, shoemaking or most of the areas covered on Permanent Style, there is little craft to examine with casual RTW clothing. Seams can be neater, buttons can be more secure, but there is nothing so fundamental as floating canvases or bevelled waists. Quality is mostly about materials. That is why we will make mention such things as Ventile cotton, horn buttons or Harris tweed.
After that, it's all aesthetics: design, shape, fit. This admits of less analysis, of course, and is more subjective. But we can still ask very similar questions, even if the answers are more vague.
For example, those interested in tailoring are more likely to be interested in fit – what it is, how it looks, what impression it gives. They are more likely to appreciate the longevity of materials, and the way they age. Style-wise, they are likely to favour more traditional cuts, and items which have a real provenance. This may be style-related, or it may reflect a desire to find more 'permanent' items of casual clothing – those that won't look dated in 3-5 years' time.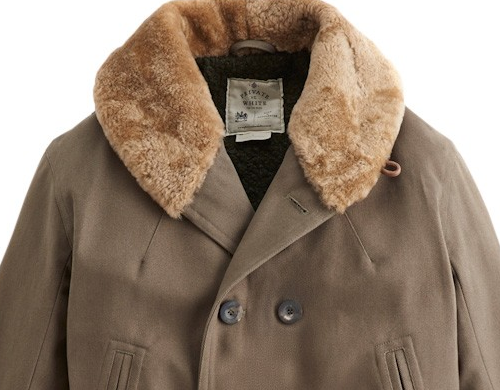 With that settled, let's talk about Private White. Key message: great for coats and jackets. Very appropriate at the moment, and the range is big – from wool-lined DBs (the Jeep jacket above, £845) to shorter bombers and Harringtons.
As you'd expect given the Private White inspiration, and Nick Ashley's predilections, all are drawn from traditional (largely military) designs, with bombers closely following the G1 flight jacket (£495) and the Jeep jacket based on the WWII design.
The materials are top notch: waterproof Ventile, great waxed cottons and Harris tweed linings (indeed, one lined in the same tweed as my Cifonelli jacket – below). And for the trimmings, horn buttons and copper RiRi zips.
I'm a particular fan of copper – it elevates a garment like this without being as showy as yellow metals, is redolent of work and function, and will gradually, naturally tarnish.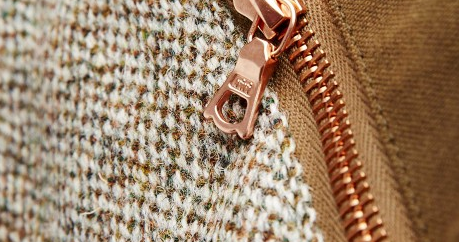 (Interestingly, a lot of the new shop fits make use of copper too – Private White, E Tautz, Troubadour. There's an article there on metal trends. There was a time when brass was standard on leather goods, then nickel (to go with the cars of the day), then gold for the top end, before yellows fell out of fashion. I think we're witnessing of a swing in menswear back from silvers like Palladium back to yellow. High time.)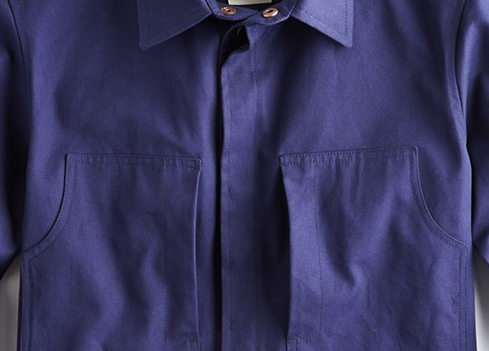 The biggest point on quality, however, is probably the attention to detail. The configuration of the pockets on the mechanic shirt (above, £250), for example, or the delightfully functional way the belt is shortened on the Twin Track (hidden, and importantly front-side, poppers).
In fact, there are many functional elements that appeal in the Twin Track (£595), most of all the Track itself – which zips out for a slimmer fit, or for wear without chunky knitwear.
The cut of most jackets is on the boxy side. This reflects their traditional roots, but you can size down without too many problems. I can wear a small in styles like the moleskin Harrington, though the arms and body will be noticeably shorter.
Private White also does collaborations with some of our favourite brands, such as Inis Meain (much better, slim fit than on most of that Irish knitter's output), Cherchbi and Sunspel. Perhaps we'll leave it to coats for the moment though. If you're a typical reader and in need of casual winter clothing, that will be enough to convince you of the need for a visit.