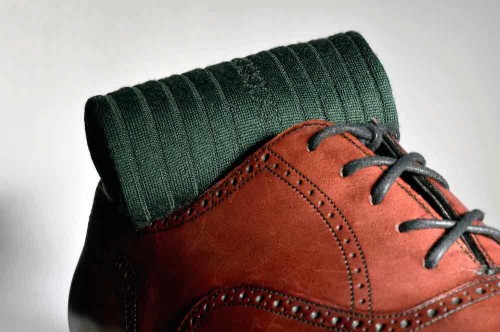 A reminder that the beautiful merino/silk socks we created with William Abraham will be available for the general public to view as of Monday. Until then, Permanent Style readers can order at this link, which is hidden on the main site.
The socks have been selling well – thank you all for your support, as always. There's been some wonderful feedback too, with positive responses and suggestions for future iterations. As of now, there are no plans for more socks, but ideas are always appreciated.
For more information on the socks, which combine a unique fibre with a unique weave pattern with absolutely the best colour, see the original post on our collaboration here.