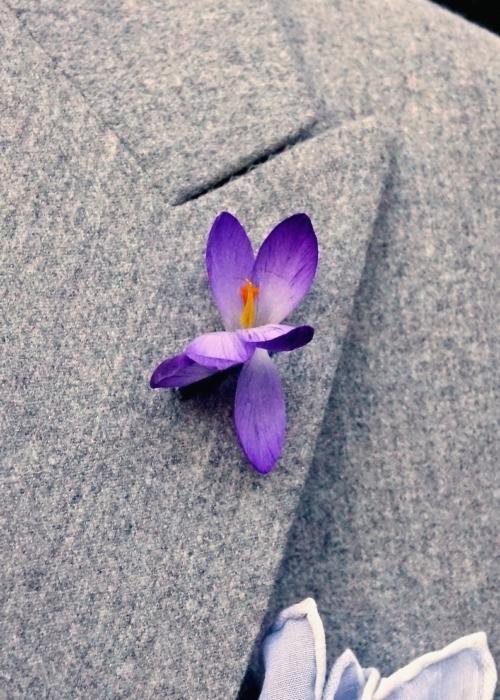 It's been beautiful weather this week – in London, anyway. Spring has sprung and the sun encourages some reflection in our dress. Which means more than just a pair of sunglasses.
The wonderful thing about this time of year is the flowers that are available if you want to wear a boutonniere. There are some kind of flowers available most of the year, but never as many as in Spring.
Wearing a flower can seem like quite an extravagant thing to do, but actually I would argue it is more natural, casual and subtle than most things that make a sartorial man stand out – bright patterns, bow ties, tie clips etc.
Of course, flowers won't last all day, and are therefore often nicest for events in the afternoon, or meeting someone in the morning. You can hide a little vial of water behind the lapel to keep a flower happier for longer, but that's too fussy for me.
Here, a crocus from the garden in the lapel of my Anderson & Sheppard grey-flannel DB suit. With grey linen handkerchief, white edging.