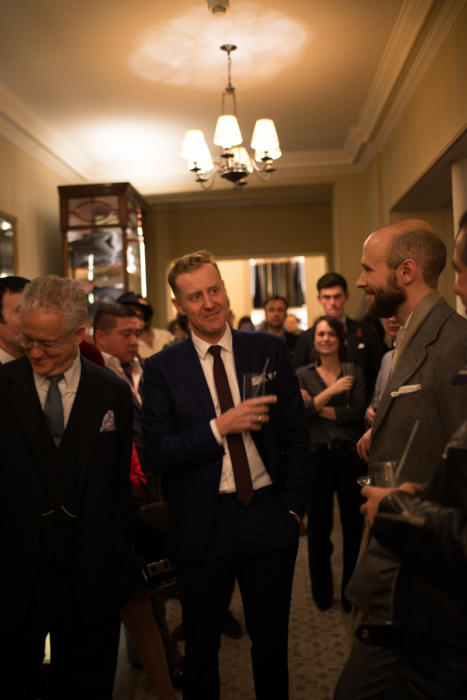 So, everyone knows how much I love the Anderson & Sheppard haberdashery. Expensive as it is, they are doing something almost unique around the world – creating genuinely innovative versions of classic menswear without resorting to the any of the tomfoolery of fashion.
There could therefore have been no lovelier place to hold the launch of my latest book, Best of British: The Stories Behind Britain's Iconic Brands.
It was a lovely evening. The shop feels so warm and comforting even when empty, but packed with 100 or so representatives of the makers included in the book, plus friends and clients, it was positively festive.
Above, Toby Egelnick is giving his part of the speech – explaining the conception of the book – before handing over to me and Horst (Friedrichs, photographer – just visible on the right).
Toby is part of the wonderful design team Egelnick & Webb that produced this book as well as my Permanent Style 2015 annual earlier in the year.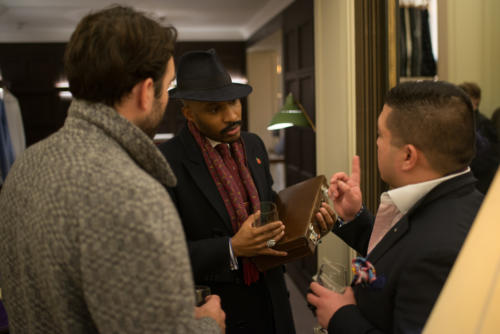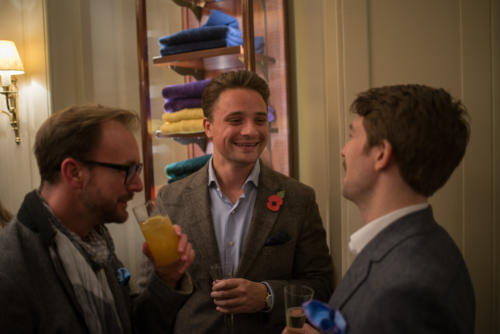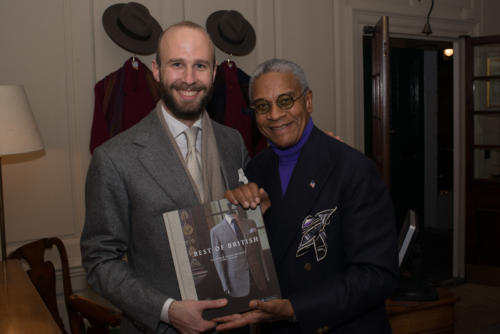 I am wearing:
Grey flannel suit, Anderson & Sheppard (obviously)
Silver tie with small yellow and blue pattern, Bulgari
'Natural' cashmere scarf, Begg
White spread-collar shirt, Luca Avitabile
On the feet, black Cleverley imitation brogues