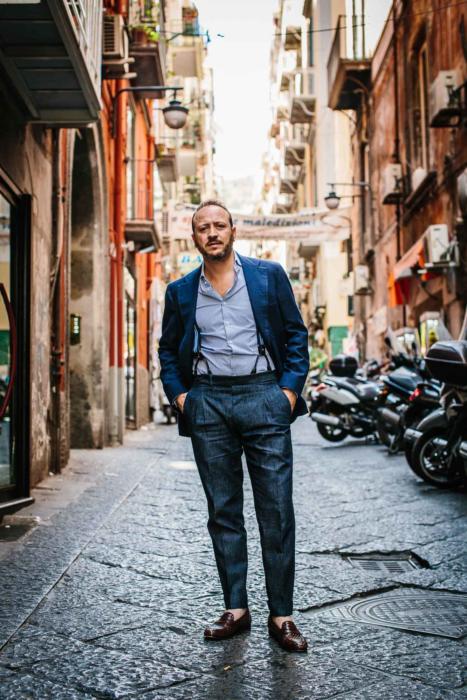 This is the first in what will be a series on artisanal workshops in Naples - following my trip there with Jamie a couple of weeks ago.
One of the loveliest we visited was the Cerrato atelier, which is on the first floor of an building in the Spanish Quarter of town.
The Spanish Quarter, although in the centre of Naples, is one of the oldest and poorest. It is here that you are most likely to here the Neapolitan dialect, and in these streets - running up onto the hill from Via Toledo - that you are still best avoiding late at night.
The Cerrato family house, where Marco was born, is halfway up one of these streets. The atelier is two streets over. And Marco's house today is three streets beyond that. This is still a community, in the middle of a modern city.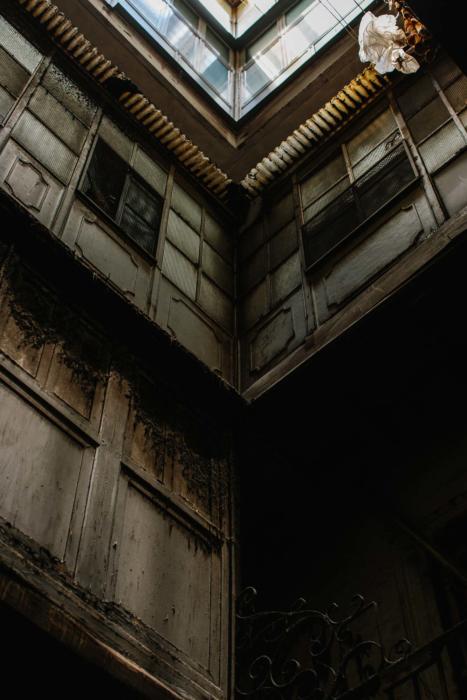 The door to the building is huge, wooden, designed originally for horses and cart. A small cutaway in it allows for pedestrians to step through.
The inner courtyard is dark and, frankly, very dirty. But it breathes history, and the broad stone steps up to the first floor are cool and shadowy.
The atelier itself comprises two rooms: one workshop, one office/cutting room.
In the workshop are Marco's mother, his father, his wife and his brother. (Or rather, one of his brothers - the other, Massimo, lives in London and does fittings there.)
Historically, there have been a handful of trouser workshops like this in Naples (the other big ones being Mola and Ambrosi) working nearly exclusively for tailors. Those tailors would take measurements and sometimes cut, before handing the work to the trouser workshop.
But in recent years the trouser makers have begun to establish their own brands, and serve their own customers. Ambrosi was the trailblazer there, but Cerrato also began a few years ago and now nearly half of their business is retail.
"It's important to maintain a balance, but I do like working directly with customers," says Marco. "It's more personal and more satisfying. Those customers also appreciate a higher level of handwork, or have more interesting design ideas."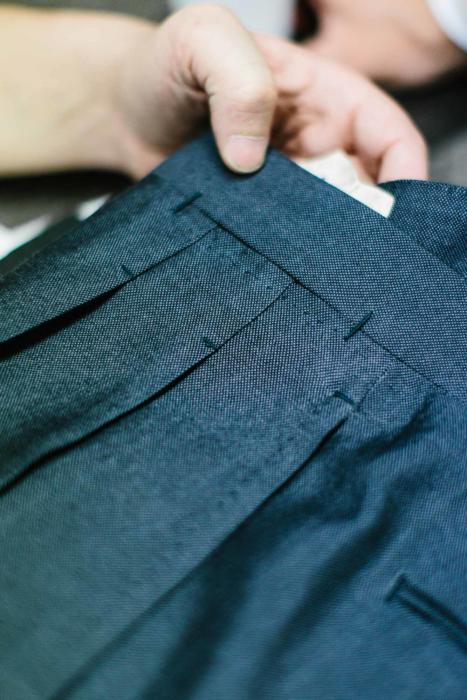 He estimates that work for tailors (four, currently) can produce about 115 pairs a week. But the extra work often required for end customers means that number is more like 80 week.
Those trousers aren't all being made by the family in the workshop - about 17 people work outside, from home. They tend to do the finishing work, such as the pick stitching, bar tacks and buttonholes.
This set up used to be common in many parts of Europe, and there are still remnants of it in the UK or France (for hand rolling of handkerchiefs, for example). But the system remains in Naples, where the lack of industrialisation left many crafts intact.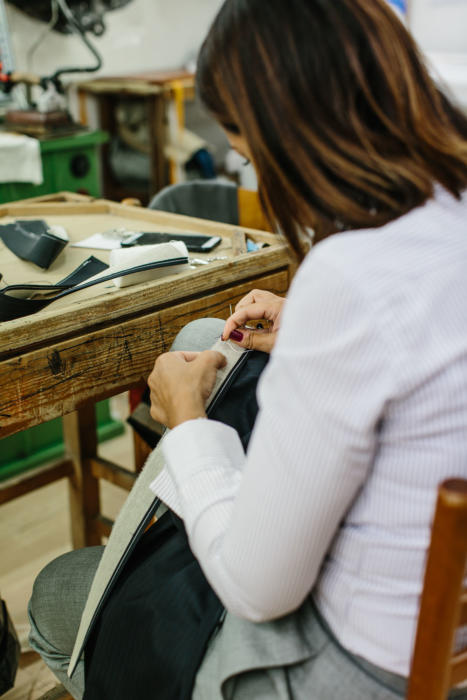 The Cerrato team can do all the same handwork and detailing as any other trouser maker. There is little real difference between makers there.
Quality tends to come down to how thoroughly and precisely it is done - do buttons fall off, is the stitching so loose that lining starts to come away.
And there are occasional making points - for example, if a trouser maker is asked to do a waistband that is wider than the standard, most tend to use the same, narrow lining inside, meaning the waistband will buckle slightly.
Marco, however, cuts an entirely new lining in that case, from a full roll of canvas (below).
Interestingly, Marco also says that recently customers have been asking for narrower and narrower waistbands, against the trend of recent years.
"These things all come round in cycles," he says. "If you've been doing this for long enough you've seen everything - every type of buckle or side adjustor, every width and shape."
His current favourite is the closed or 'kissing' pleat, as seen on his trousers below.
When it comes to cutting, there are some small differences in style. 'Handwriting', as Marco puts it.
"I tend to prefer a little more room around the top, the seat," says Marco. "I hate it when the cloth pulls there. And then I would narrower the leg slightly more sharply below the knee."
You can see an example of Marco's work in the cotton trousers he made me here.
Marco still only travels to London, although is considering New York. Trouser start at £600.
Photography: Jamie Ferguson @jkf_man